Things have been interesting in the Eastern Conference Semifinals between the Atlanta Hawks and the Chicago Bulls, as they are tied at two games apiece in the first four games of this series. NBA playoffs betting fans will love to sink their teeth into this duel at the United Center in the pivotal Game 5.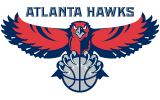 Give the Hawks credit for standing in there and taking the best shot that the Bulls have had to offer them. No, they haven't played the greatest ball in the world at all times, but they have done enough to keep this series level. The bad news is that they are going to have to figure out some way to win another game on the road, and for a team that is just 22-24 this year outside of Phillips Arena, including the playoffs, that task will be very, very difficult, especially against a team that has gone 40-6 this year at home. Still, the Hawks won their 50th game of the season on Sunday night at home, and they're the exact same 10 wins away from an NBA title as the Bulls are, and that's the mentality that Head Coach Larry Drew and his team really need to have to survive in this series. Game 4 was one of the best shooting games of the series for a number of players. Joe Johnson went 9-of-14, including 3-of-5 from beyond the arc to score a team high 24 points, while Al Horford went 9-of-11 and scored 20. Josh Smith scored 23 points, had 16 rebounds, and eight assists, and he also blocked a pair of shots and had a steal to boot.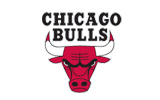 One of these moments, someone aside from Derrick Rose is going to have to get the rock in his hands to be able to shoot. Rose has taken just a slew of shots in this series, and though he has accounted for well over a quarter of the team's scoring, he is also accounting for over 35 percent of the shots taken to boot. The MVP of the league only went 12-of-32 from the floor in Game 4's loss, which taints the fact that he scored 34 points. Joakim Noah is the man that really needs to step it up. He averaged a double-double per game this season with 11.7 points and 10.2 rebounds per game, and he only has a grand total of eight points in his last two games combined. Kyle Korver, a sharpshooter off of the bench, only played in 19 minutes in Game 4, and though he has been incredibly reliable from beyond the arc in the postseason, he only went 0-for-5. Carlos Boozer is coming off of his best game of the postseason with 18 points, but that's not saying a heck of a lot for a man that averaged 17.5 points per game in the regular season.
Atlanta Hawks vs. Chicago Bulls Pick: The Bulls have come down just a bit from their Game 1 loss at home from double digits favorites, but we know that the line was right at the outset of this series. Chicago is winning by double digits more than it isn't when push comes to shove at home in this series, and assuming that they shoot better, the Bulls -8.5 is the right choice.
Adam Markowitz
is a staff writer living in the Orlando area. He has covered NFL, MLB, college football, CFL, AFL, NBA, college basketball, NASCAR, golf, tennis, and the NHL for a number of various outlets in his career, and he has been published by a number of different media outlets, including the Orlando Sentinel and the Wall Street Journal.