March 3, 2011
March Madness Betting: Five to Fade in the NCAA Tournament

There are a whopping 68 teams that are going to be in the NCAA Tournament this year, the most ever in the history of the dance. This great tournament wouldn't be complete without plenty of studs, but plenty of duds as well. Here are the teams to be on the lookout for that could be underachieving in the weeks to come.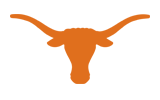 Texas Longhorns: The brutal inconsistency of the Horns from game to game is just absurd. We know that Jordan Hamilton, Tristan Thompson, and company are incredibly talented, and their body of work is certainly impressive to say the least, but three losses in these last four games has us scratching our heads about just how good UT really is. Maybe a win against the Baylor Bears at the end of the year or a couple of triumphs in the Big XII Tournament would make us feel better, but as it is, things just aren't all that great right now in Austin, and we don't want to get in the way of this team one way or the other.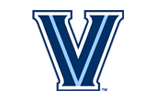 Villanova Wildcats: You might catch a theme with some of these teams. Villanova was the prime example last year of a team that had no business being on the '2′ line in the NCAA Tournament. Nova should have been bounced by the lowly American Eagles and then did end up getting knocked out by the St. Mary's Gaels, who were a No. 10 seed. Last season, the swoon really began for Head Coach Jay Wright's team in the middle of February. The Cats suffered a first
brier creek movies
physical therapy salary
groupon san diego
crane federal credit union
memorandum of understanding
Share it now!
The following two tabs change content below.