Friday's clash between the Florida Gators and the Virginia Cavaliers on the NCAA basketball betting odds is going to be a great conflict between two teams that have vastly different styles of playing the game.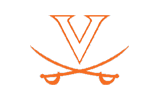 UVA absolutely has to keep the tempo of this game down, or it is going to get run off of the court. We have seen the Cavaliers do a nice job of slowing things down, but the truth of the matter is that they haven't run into a team that has guards like this all season long, and it could make for a tough game that is going to require a lot of discipline. The Cavs are allowing just 53.7 points per game, but they also are only scoring 63.1 points per game, and typically, when games get beyond about 120 points or so, they don't end up winning. Mike Scott is the man that makes this team go. He is going to be in some favorable matchups all over the court when Florida goes small, and he'll have to take advantage. Scott is good for 18.1 points and 8.4 rebounds per game. Joe Harris is also a double digit point scorer to boot, but we aren't all that sure that he is going to be able to keep up with the guards on the other side of the court. The big wins against the big teams are all missing this year, and though Virginia has been able to keep a lot of games close, winning them becomes a totally different story.
Join the BTB Expert Handicappers right now! Click Here for our guaranteed March Madness picks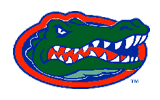 The Gators nearly had the moment that would have surely shot them up the bracket in the semifinals of the SEC Tournament. They nearly took down the Kentucky Wildcats, who ended up being the No. 1 overall seed in this tournament. Alas, they still fell short in spite of the fact that the Wildcats weren't at their best, and it had to be disheartening for a team that really had a lot of potential coming into this year. This is a good draw in this bracket though, and it is a draw that will make the loss of Will Yeguete for the season to a foot injury seem not nearly as bad. Kenny Boynton, who only scored two points against UK, is the team's leading scorer at 16.3 points per game. He is one of the four players that are averaging in double digits in scoring, and he is also one of the five guards that rotate in and out of this lineup for Head Coach Billy Donovan. UF needs to get back to its running ways like it was doing better at the beginning of the season, and if it does that in this one, it should be alright to advance.
The Final Word: For as great of a draw as we think this is for UF getting Virginia and then potentially the Missouri Tigers, it is that bad of a draw for the Cavaliers. They just aren't going to be able to keep up at this pace unless Scott has an absolutely awesome game. We just don't see it happening. The best basketball is behind Virginia for this year.
Virginia Cavaliers vs. Florida Gators Pick: Florida Gators -3.5
Adam Markowitz
is a staff writer living in the Orlando area. He has covered NFL, MLB, college football, CFL, AFL, NBA, college basketball, NASCAR, golf, tennis, and the NHL for a number of various outlets in his career, and he has been published by a number of different media outlets, including the Orlando Sentinel and the Wall Street Journal.