On Tuesday night, a pair of rivals from the Western Conference meet in NBA betting action, when the Memphis Grizzlies play host to the Denver Nuggets.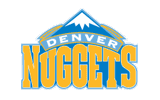 This has been a great year for the Nuggets, and it is very easy to explain. It happens to be that the trade of Carmelo Anthony to the New York Knicks last year made this team, as Denver all of a sudden had a ton of depth to work with. There were, and continue to be no real stars on this team, but Head Coach George Karl legitimately goes 11 deep on his bench, and only two players are averaging more than 30 minutes per game. The pace at which the Nuggets play with just cannot be matched by the rest of the squads in the league who are relying on a few players to get the job done, and the end result is that they are just literally running teams off the court. Come the playoffs, this might be a significantly different story, but at least for now with so many back to backs, this is playing right into Denver's hands. Ty Lawson might miss another game with an ankle sprain, and if he does, it will be a big loss for sure. However, Andre Miller has played well in his absence, and Rudy Fernandez and Danilo Gallinari are picking up the slack for assists when they are needed.
The Grizz have been up and down all season long. Of late, they have been horrible, losing four games in a row both SU and ATS. The 83-73 loss here at FedEx Forum to the San Antonio Spurs on Monday night was one of the worst offensive displays of the season, as the team only shot 37.0 percent from the field and turned the rock over 17 times. Rudy Gay had a particularly awful night, shooting 0-of-7 from the floor and tallying just one point. With Zach Randolph still out of the fold for at least a few more weeks, Gay absolutely cannot have nights like that one if this team is hoping to win games. The UConn product has had some great games this year, but he has been wildly inconsistent. Even worse are the turnovers, which are really starting to mount, especially after 13 blunders over the course of the last three games.
Join the BTB Expert Handicappers right now! Click Here for our guaranteed NBA picks
The Final Word: Denver has been the far more consistent team, and it is coming off of an off night. The Nuggs are 22-5 ATS in their last 27 road games, and they are once again going to prove on Tuesday, that they are one of the best suited teams in the league for this type of a rugged schedule.
Denver Nuggets @ Memphis Grizzlies Free Pick: Denver Nuggets -2
Adam Markowitz
is a staff writer living in the Orlando area. He has covered NFL, MLB, college football, CFL, AFL, NBA, college basketball, NASCAR, golf, tennis, and the NHL for a number of various outlets in his career, and he has been published by a number of different media outlets, including the Orlando Sentinel and the Wall Street Journal.