NFC West rivals square off at CenturyLink Field on ESPN's Monday Night Football betting action, when the St. Louis Rams try to end the playoff hopes of the Seattle Seahawks.
The Rams are a certified mess this year, as they are just 2-10 and are a heck of a lot closer to being the worst team in football again than being a playoff team. That could put Head Coach Steve Spagnuolo in some trouble if he doesn't put some victories together here at the end of the season. There are some major issues here under center though, as both QB Sam Bradford and QB AJ Feeley are injured with various injuries. Bradford sat out last week, while Feeley is now hurt as well. That might leave only QB Tom Brandstater, who has never played in a game in his NFL career. The Rams' two wins this year both came in relatively surprising spots, as they upset the Cleveland Browns on the road and the New Orleans Saints at home, so they definitely have the potential to do some damage in a game like this one. However, after last week's shutout loss on the road at the San Francisco 49ers, a loss that dropped Spagnuolo to just 10-34 in his three seasons here in the Gateway to the West, it's a wonder how much fight this team really has left in the tank.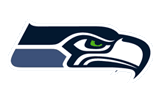 The Seahawks very well could kick themselves for losing at home two weeks ago against the Washington Redskins, as they really had a real shot of making the playoffs before losing that game. All isn't lost yet, but it goes without saying that 6-6 would look a heck of a lot better than 5-7 coming into this week. There is no more margin for error, but when push comes to shove, Seattle might really be right back in the thick of things before this one kicks off. The Chicago Bears, New York Giants, and Atlanta Falcons all play very difficult games this week, and all are likely to be losers. If that's how this plays out, a win would leave the Seahawks just one game back of the playoffs with three games to play. QB Tarvaris Jackson's numbers are starting to get a heck of a lot more respectable, though his 10/12 TD/INT ratio just isn't going to cut it. He is completing 60.2 percent of his passes though, and with a few good games, he'll reach the 3,000 yard mark for the campaign.
St. Louis Rams @ Seattle Seahawks Trends: This has been an ugly series for the Rams for quite some time. They only have one win since the middle of the decade in this series, and they are only 1-8 ATS in the last nine. Forget about the last time that they won a game here at CenturyLink Field. In fact, St. Louis is just 1-10 ATS in its last 11 games against the NFC, and it is 1-7 ATS in its last eight on the road. The Rams are also 3-13 ATS in their last 16 overall. Seattle is 6-2 ATS in its last eight home games, but it is only 2-6 ATS in its last eight games played in December.
Aaron Ryan
Aaron Ryan has been in the sportswriting biz since the late-90s, and he has worked side by side with some of the best and brightest in sports gambling. Always searching for the best trends in sports, Andrew uses his brilliant math mind to his advantage to beat the books.