Two teams in the bottom of the Western Conference are going to try to take a step back in the right direction towards the postseason on Saturday night when the Sacramento Kings invade Oracle Arena to do battle with the Golden State Warriors.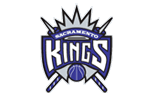 The Kings haven't had the greatest year in the world, but they are still trying to evolve some of this young talent on their roster. Jason Thompson is still likely going to be out of the fold for this one with an ankle injury, but there are still definitely some young pieces to the puzzle that should help out. Marcus Thornton is very quietly averaging 18.9 points per game, while Tyreke Evans and DeMarcus Cousins aren't all that far behind at 17.2 points and 16.7 points per game respectively. Evans is always a threat for a triple-double, as he is averaging 5.1 boards and 4.8 assists per game. Cousins is a double-double man as well, pulling down 10.9 rebounds per night. Isaiah Thomas has quietly emerged as a Rookie of the Year candidate with his 10.1 points per game. Jimmer Fredette has struggled, shooting just 38.4 percent from the field and 37.7 percent from three-point land, making his season a massive disappointment. Until these young guns come together and really start to click, Sacramento is going to continue to struggle.
The Warriors knew when they traded away Monta Ellis that their season was over with, especially knowing that the main piece they got to the puzzle in return, Andrew Bogut is still hurt. It is understood that Head Coach Mark Jackson is going to spend the rest of this year teaching his team the style of ball that he wants to play. The offense has struggled, scoring an average of just 95.0 points per game since the trade, and the squad only has a 1-5 SU and 2-4 ATS record to show for its work since that point. The one win was against the lowly New Orleans Hornets. This rotation of players, without Bogut and Stephen Curry, just isn't all that good. Players like Jeremy Tyler and Klay Thompson really have no business being in the starting five for any team in the league, and Dominic McGuire, Charles Jenkins, Chris Wright, and Mickell Gladness aren't exactly household names in the NBA. Richard Jefferson has been a respectable contributor off of the bench, scoring at least eight points in all four of his games with his new team.
Join the BTB Expert Handicappers right now! Click Here for our guaranteed NBA picks
The Final Word: Though on one glance, both of these teams look awfully similar, it is clear that the Kings have the better cohesiveness, and that should give them the upper hand on Saturday night. We wouldn't be shocked if they pull off the outright upset at Oracle Arena.
Sacramento Kings @ Golden State Warriors Free Pick: Sacramento Kings
Aaron Ryan
Aaron Ryan has been in the sportswriting biz since the late-90s, and he has worked side by side with some of the best and brightest in sports gambling. Always searching for the best trends in sports, Andrew uses his brilliant math mind to his advantage to beat the books.