Kobe Bryant has declared that the Los Angeles Lakers are going to be the first team to come back from a 0-3 hole in a best of seven series in NBA history to win the series. They need to take Step 1 though, which would be to beat the Dallas Mavericks in Big D in Game 4 at the American Airlines Center.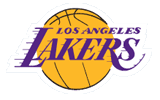 The Lakers just haven't had it in this series. There is nothing but discontent and problems on the sidelines, and it is definitely uncertain how much of this team is going to be together, even possibly after today. We know that this could be the last stand for Head Coach Phil Jackson. Jackson has had an absolutely remarkable career, and he has done all sorts of things that no other coach has been able to pull off, including having two fistfuls of rings. However, this isn't just a hill to climb. This is a mountain. We've seen Kobe come up with some absolutely fantastic games in some tough situations, but he hasn't had a game with 40+ points since March 22nd. Since that point, he has only played more than 38 minutes once in a game, something that used to be a given for every NBA betting battle that he was in. Jackson has also called out Pau Gasol after a timeout, marking the second time that one of his own called him out this year. Gasol has yet to have a game this postseason in which he scored more than his scoring average of 18.8 points per game.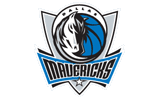 There hasn't been a whole heck of a lot for Dallas' fans to be happy about in recent memory, especially since their Mavericks haven't been back to an NBA Finals since the Miami Heat won the final four games of the series several seasons ago. Dirk Nowitzki has been classified as a loser in spite of the fact that he is almost certainly going to end up retiring as one of the 10 best scorers in NBA history. Jason Kidd really has never had this deep of a run in the playoffs in which he has played this well. Men like Peja Stojakovic, Tyson Chandler, Jose Barea, and all of these role players have found their way to help out, and things are looking better and better. Now, there might be even better news for a team that is a -1000 favorite on the NBA odds to move to the Western Conference Finals. Caron Butler, a man that has missed virtually the entire season, might just be a few weeks away from coming back into the fold after his vicious knee injury. It won't quite be yet in this one, but just seeing Butler thinking about getting back into the fold has to be a huge lift for a team that is already on Cloud Nine.
Los Angeles Lakers vs. Dallas Mavericks Pick: The Lakers have had it. We just don't believe that they can really flip the switch. They tried, they tried, and they tried some more, but they just weren't able to do it. Now, even if the flip is switched, it is too little, too late. Go with the Mavericks -2.
Adam Markowitz
is a staff writer living in the Orlando area. He has covered NFL, MLB, college football, CFL, AFL, NBA, college basketball, NASCAR, golf, tennis, and the NHL for a number of various outlets in his career, and he has been published by a number of different media outlets, including the Orlando Sentinel and the Wall Street Journal.