Two of the top teams in the Eastern Conference meet in NBA betting action in the second half of the ABC doubleheader on Sunday afternoon, when the Miami Heat visit the Boston Celtics.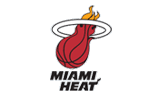 The Heat are still trying to run down the Chicago Bulls for the best record in the Eastern Conference (and the NBA). That being said, they still have to worry about the Orlando Magic from behind in the Southeast Division, though the threat really isn't all that great at this point. Still, this is a difficult test on the road against a Boston team that has been playing great ball. That means, as always, that the big three are going to have to be tremendous to make sure that Miami can get out of Beantown with a 'W'. All three put together outstanding games against the Toronto Raptors. LeBron James came up with 26 points, which was the best game that he has had since dislocating his finger. Chris Bosh and Dwyane Wade both had 30 points in the 'W' as well. It was the fourth time in the last five games in which D-Wade put up at least 22 points. He is now averaging 23.0 points, 4.9 boards, and 4.9 assists per game, and he is also a force defensively with 1.7 steals and 1.3 blocks per game to boot.
Join the BTB Expert Handicappers right now! Click Here for our guaranteed NBA picks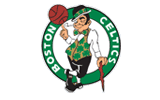 Injuries are really starting to take their toll on the Celtics. Mickael Pietrus and Jermaine O'Neal are both out of the lineup for an indefinite amount of time. Ray Allen has also missed five games in a row with an ankle injury. He is listed as questionable for Sunday's soiree against Miami, and we would like to think that he will be out there if he is cleared. Boston is now in first place in the Atlantic Division, partially because of this four-game winning streak and partially because of the middling play of the Philadelphia 76ers. Kevin Garnett is really coming up big now that he is playing as the center instead of a power forward. He has now had three straight games with at least 23 points on the board, and he has gone for a double-double in two of those three games. KG looks like he has found the Fountain of Youth, and his 15.7 points, 8.2 boards, and 3.0 assists per game are improving seemingly every single game.
The Final Word: In the end, we think that Boston is playing well enough to justify being lined so close to the Heat in this one. Miami is playing well, coming up with those two straight big time games. That being said, especially if Allen is back in the fold, we think that the Celtics are going to be able to pull off the upset on Sunday.
Miami Heat @ Boston Celtics Pick: Boston Celtics +3
Adam Markowitz
is a staff writer living in the Orlando area. He has covered NFL, MLB, college football, CFL, AFL, NBA, college basketball, NASCAR, golf, tennis, and the NHL for a number of various outlets in his career, and he has been published by a number of different media outlets, including the Orlando Sentinel and the Wall Street Journal.