Last season, the Atlantic Division was arguably the worst in the NBA. There was legitimately only one playoff contender, and though the Boston Celtics ultimately were good enough to win the whole conference, it certainly wasn't a year for these five teams to be proud of as a whole. Unfortunately, much of the same is going to be true this year.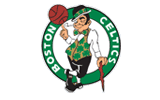 Boston Celtics (50-32, 33-47-2 ATS in 2009) (-400 to win Atlantic Division @ BetUS Sportsbook) – The Celtics are really going to be a strong team once again this year, as they are clearly the runaway favorites in the Atlantic Division. G Ray Allen, F Paul Pierce, and F Kevin Garnett are all back, while newcomers C Jermaine O'Neal and C Shaquille O'Neal are going to look to bolster the inside game quite a bit. This was a team that really struggled during the regular season at home, winning just 24 games and covering the fewest in the NBA, but things really could turn around this year with all of the new faces in the fold. Don't be shocked to see the C's end up with one of the best records in the NBA once again and challenging for the Eastern Conference crown.
New York Knicks (29-53, 38-43-1 ATS in 2009) (+600 to win Atlantic Division @ BetUS Sportsbook) – Many are high on the Knicks this year simply because of the addition of C Amare Stoudemire. If a big man does make the entire team then yes, the Knicks are going to be a force to be reckoned with. However, the backcourt play on this team is shoddy at best, as the projected starters at this point are going to be G Raymond Felton and G Roger Mason. Yikes. We are going to love to watch this team play, as it is now the best suited squad to run HC Mike D'Antonio's offense since he was excommunicated from the Phoenix Suns. Fs Wilson Chandler and Danilo Gallinari is going to be great swing type of players as well. If the Knicks end up landing G Carmelo Anthony from the Denver Nuggets, perhaps our perception will change of them. However, for the meantime, we aren't overly sold that they are going to be anything more than a challenger for one of the last playoff spots this season.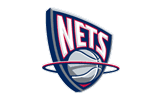 New Jersey Nets (12-70, 33-48-1 ATS in 2009) (+900 to win Atlantic Division @ BetUS Sportsbook) – We'll at least say this about New Jersey: It tried hard this offseason. However, the Nets failed miserably to try to woo one of the big time prized free agents up north, and the end result was that a ton of younger, youthful players were brought in to try to change the feeling for the Nets. It is all going to start with C Brook Lopez, who legitimately has to be considered a threat to be an All Star this year in the Eastern Conference. G Devin Harris has been retained, but he now has G Jordan Farmar in the backcourt as well. We are excited to see what F Derrick Favors can do on the inside, though he might have some trouble finding the court on a regular basis with both F Troy Murphy and F Terrence Williams in the lineup. Things are definitely better in Jersey at this point, but there is a real superstar that is needed to boost this team to the next level.
Philadelphia 76ers (27-55, 34-47-1 ATS in 2009) (+900 to win Atlantic Division @ BetUS Sportsbook) – The Sixers are nothing really to write home about this year once again, though they did finally rid themselves of the horrendous contract of C Samuel Dalembert. Drafting F Evan Turner really looks like a bust of a move already, as no one is ranting and raving about him this summer. F Andres Nocioni might bring a bit of a spark off the bench to a team that badly needs to add some depth, but top to bottom, this team just doesn't look all that good. F Elton Brand finally stayed healthy for the majority of the season last year, but at just 13.1 points per game, we aren't so sure that he has what it takes to legitimately be a superstar any longer.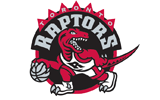 Toronto Raptors (40-42, 39-43 ATS in 2009) (+3000 to win Atlantic Division @ BetUS Sportsbook) – If there is a team in this division that we can absolutely say has taken a step backwards this year, it is the Toronto Raptors. The Raptors really screwed up in last season's push towards the postseason, as they never made the move to get rid of F Chris Bosh before his contract expired. Ultimately, nothing was gotten in return for his expiring contract except for some cap space that has really horrendously been used. The team has been strapped by big deals for F Andrei Bargnani and F Hedo Turkoglu, and though Turkoglu was sent packing to the Phoenix Suns in the offseason, there really hasn't been anything stellar sent back in return. Bargnani is going to want to be the next one out, though for the time being, he is really the only star that this team has to offer.