You won't find a better core division in the NBA this year than the Southeast, and it's not just because of the additions of two of the best players in the NBA. All five teams have taken positive steps that could make them all contenders for not only the Southeast Division crown, but the NBA Championship as well.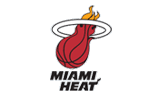 Miami Heat (47-35, 42-39-1 ATS in 2009) (-350 to win Southeast Division @ BetUS Sportsbook) – We weren't a huge fan of the Boston Celtics when they put together a team that consisted of G Ray Allen, F Paul Pierce, F Kevin Garnett, and a whole bunch of guys that we had never heard of before, and we aren't so sure that F LeBron James, C Chris Bosh, and G Dwayne Wade really make for a trio that can do it on its own either. Yes, these three stars are absolutely amongst the best that the league has to offer, but check out what the rest of the Miami lineup looks like. G Jerry Stackhouse, C Joel Anthony, F Udonis Haslem, G Eddie House… These guys just don't scare us. If healthy, it's true that the Heat are going to be one of the toughest teams in the NBA to deal with. However, when push comes to shove, if anything happens to any of the Miami triumvirate, we aren't so sure that this team has what it takes to stave off four rabid dogs that are trying to get to the top of the Southeast as well.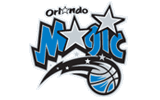 Orlando Magic (46-36, 52-28-2 ATS in 2009) (+300 to win Southeast Division @ BetUS Sportsbook) – Is everyone forgetting the fact that the Magic have won this division for three straight years and have really only made themselves a better team in the offseason? Basically all of the key pieces to the puzzle are back, and HC Stan Van Gundy has himself a heck of a lot of depth on his bench that he can turn to on any given night. Pulling G JJ Redick back off of the free agent market to match his restricted free agency offer was a risky move, as it really strapped the team for cash. However, some savvy moves by GM Otis Smith put F Quentin Richardson and G Chris Duhon in the fold as well. The key is going to be whether or not C Dwight Howard can stay out of foul trouble all season or not. He was really exposed in the postseason, but he spent the entire summer training with some of the best centers that the NBA has ever seen.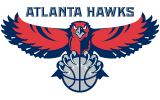 Atlanta Hawks (53-29, 48-34 ATS in 2009) (+1400 to win Southeast Division @ BetUS Sportsbook) – So let's get this straight. The NBA odds on this team are 14 to 1 in spite of the fact that the Hawks won 53 games last year, made it to the second round of the playoffs, fired their head coach that everyone on the team hated, lured back their biggest superstar with the biggest contract of the offseason, and kept its top nine guys all together? What? It's true that Atlanta basically only used six men last year, but those six men were fantastic. G Jamal Crawford might be getting a tad upset that he isn't used as a starter, but he is going to be getting his minutes and shouldn't be worried. Yes, if there are injuries, this is a team that could be in some hot water, especially in such a tough division, but we just love the makeup of this team this year. F Josh Smith could be poised for a real breakout season.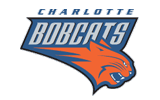 Charlotte Bobcats (44-38, 44-37-1 ATS in 2009) (+2000 to win Southeast Division @ BetUS Sportsbook) – The Bobcats did a nice job last season of sneaking into the playoffs with a few games left to spare for the first time in franchise history. No, they didn't really have a chance to compete with the Magic in that first round series, getting swept in four games, but they did show how to frustrate C Dwight Howard and company. This is a stingy team that does return the majority of its heroes from a year ago. F Gerald Wallace and G Stephen Jackson make up a fantastic scoring tandem, but the pressure is really going to be on G DJ Augustin to become a great distributor of the basketball. It's a shame that Charlotte isn't in the Central Division, because it would probably challenge for a playoff spot a heck of a lot easier in there than they will here in the Southeast.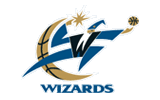 Washington Wizards (26-56, 35-45-2 ATS in 2009) (+2500 to win Southeast Division @ BetUS Sportsbook) – This is going to be an interesting, interesting season in our nation's capitol. Thanks to a ping pong ball bouncing in the right direction, the Wiz were able to pick up G John Wall out of Kentucky, the most coveted point guard to come out of college in years. There is definitely some potential talent here on the rest of this team as well, especially if Agent Zero, G Gilbert Arenas really decides that he wants to play like a man this year. F Andray Blatche came on tremendously strong at the end of last season, and we think that F Al Thornton might flourish in his first full season with Washington after getting traded out of basketball's purgatory, the Los Angeles Clippers. Is this team winning 50 games yet? Heck no. Can it win 40 and challenge for a playoff spot? We definitely think so, especially if Wall really proves that he is the real deal over a full 82 game season.