There are clearly only three playoff contenders in the Southwest Division this year in NBA betting action, and it wouldn't be overly surprising if any of the three came away with the division crown. Here's how we're breaking down the Southwest in what could be a very entertaining year in the Lone Star State.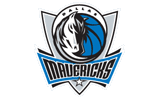 Dallas Mavericks (55-27, 37-44-1 ATS in 2009) (+140 to win Southwest Division @ BetUS Sportsbook) – The Mavericks are probably the most talented and the deepest team in this division, but that doesn't mean that it is translating into a divisional championship. F Dirk Nowitzki was noticeably upset with the franchise at the end of last season, but he still renewed his contract and is expected to be an MVP candidate. He has a Hall of Fame guard in his backcourt with G Jason Kidd, and other pieces to the puzzle like F Caron Butler, C Brendan Haywood, and G Jason Terry are fantastic as well. Don't be shocked to see Dallas run to another 55-60 win season in the Southwest.
San Antonio Spurs (50-32, 44-37-1 ATS in 2009) (+140 to win Southwest Division @ BetUS Sportsbook) – It seems awfully surprising that the Spurs only won nine of their 16 games in division last year, especially with the Grizzlies and Hornets being iffy at best. The man to watch this year is F DeJuan Blair. Blair is probably going to be playing out of position at times, as he really isn't a true center. However, this team really hasn't had a real No. 5 in years and will be trusting the Blair and F Tim Duncan can make for a potent duo in the paint all season long. The backcourt is still firmly intact, though it was a wonder whether G Tony Parker was going to get traded in the offseason or not. G George Hill is clearly up and coming and will get enough minutes to win the NBA's Sixth Man of the Year honors, unless he replaces either Parker or G Manu Ginobili in the starting backcourt. The Spurs were devastated by injuries last season, but this year might not be much different with this team struggling with aging.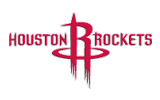 Houston Rockets (29-53, 35-46-1 ATS in 2009) (+500 to win Southwest Division @ BetUS Sportsbook) – The Rockets went out last year and made the big move to bring G Kevin Martin to town. Not only did he just not pan out, but the team totally went in the toilet after that deadline deal. C Chuck Hayes just isn't the same type of big body that the Rockets really need, and Houston knows that F Luis Scola and F Shane Battier are both built like No. 3s, not power forwards. That being said, all the pressure in the world is going to shift to this backcourt. We love G Kyle Lowry coming off the bench, but G Aaron Brooks and Martin in the starting five doesn't really do much for us. This seems like a great bunch of role players without any real stars, and unless there's a big move on the horizon, Houston, we have a problem in 2010-11.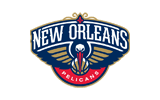 New Orleans Hornets (37-45, 37-44-1 ATS in 2009) (+1000 to win Southwest Division @ BetUS Sportsbook) – The Hornets aren't that far removed from being one of the best teams in the NBA. However, an angry G Chris Paul is probably going to make life a living hell on a franchise that badly needs to trade him to a new location. Financially speaking, this team is a mess and no one is making any bones about it. Costs are being cut, but no team wants to bail New Orleans out for that ludicrous contract given to F Peja Stojakovic a few years ago. F David West might be the last sufficient starter left standing by the end of this season, and that's if the fire sale doesn't include him as well. Don't get used to the way that the Hornets look right now. It won't be anything like what the team looks like at the end of the season.
Memphis Grizzlies (40-42, 39-41-2 ATS in 2009) (+2000 to win Southwest Division @ BetUS Sportsbook) – It's hard to think that the Grizz were really a team that challenged the .500 mark last season, but there is some reason to think that they can get into the second season this year. The whole team is basically back, and there is a lot of room for improvement, most notably in the division, where the team won just five games all season long. G Mike Conley Jr. might be a lost cause, but we love the combo of G Rudy Gay and F Zach Randolph. Even G OJ Mayo is starting to get into the fold. The problem that this team has is on the inside. Randolph gets his rebounds, but he really isn't a grinder in the paint, and the draft pick of C Hasheem Thabeet proved to be very, very costly. Now, it's up to C Marc Gasol, the brother of F Pau Gasol of the Los Angeles Lakers, to really lead the way on the inside. The potential is there to challenge .500 and the playoffs once again, but we tend to think that the stars don't quite shine brightly enough on this team yet in 2010.