The banged up Atlanta Hawks continue their West Coast swing in NBA betting action on Saturday night when they take on the Portland Trail Blazers.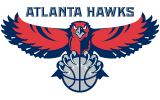 The Hawks haven't been playing all that well of late, as they have been beaten in five of their last eight games. The schedule has been tough though, as there are very few off days that have come in this bunch, and the team is absolutely playing shorthanded. A 101-99 win over the Phoenix Suns on the road on Wednesday night was nice, and now, the team has a pair of off days before preparing for the rest of this road trip that carries almost all the way until the All Star Break. With Al Horford and Jason Collins on the shelf, there just aren't all that many players that the Hawks count on. Joe Johnson, Josh Smith, and Jeff Teague are the primary scorers for the club, as the three are averaging 46.2 points per game between them, but beyond that, there really aren't all that man great options. All of the three men mentioned above are averaging over 32 minutes per game, and what we are seeing in this stretch is that they just can't keep up at that type of pace in this crammed season.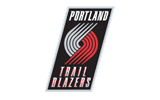 The Blazers are still playing without LaMarcus Aldridge, and it is starting to sound like he is going to be on the shelf for at least a week or two with this most recent ankle injury. Without Aldridge out there, the offense for Portland really has struggled. The team only scored 71 points in a dismal loss to the Los Angeles Clippers on Thursday night, and if this is the type of output that the team is going to have offensively in this one, it might as well just not show up. Raymond Felton shot just 0-for-7 from the floor, while Gerald Wallace, who has become the key cog to the offense with Aldridge out, went just 2-of-7 and scored just seven points. Wesley Matthews and Nicolas Batum were the only two players that scored in double digits, and neither of them had truly exceptional games. We are puzzled as to why, all of a sudden, the Trail Blazers have struggled so much here at the Rose Garden. They were once a 10-1 team at home, but since losing to the Oklahoma City Thunder 12 nights ago, they are 0-4 SU and ATS in this building.
Join the BTB Expert Handicappers right now! Click Here for our guaranteed NBA picks
The Final Word: It's really just hard to go against the rested Hawks on Saturday night. They have won six in a row in this series both SU and ATS, and they have another edge in this one, knowing that the underdogs are 10-4 ATS in the last 14 meetings.
Atlanta Hawks @ Portland Trail Blazers Free Pick: Atlanta Hawks
Adam Markowitz
is a staff writer living in the Orlando area. He has covered NFL, MLB, college football, CFL, AFL, NBA, college basketball, NASCAR, golf, tennis, and the NHL for a number of various outlets in his career, and he has been published by a number of different media outlets, including the Orlando Sentinel and the Wall Street Journal.