The Oklahoma City Thunder and Dallas Mavericks have both had brutal schedules to start off the NBA betting campaign, and the two square off in a rematch of last year's Western Conference Finals on Thursday night on TNT.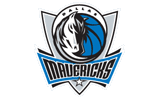 There are definitely some issues right now in Dallas that need to be addressed, though we aren't ready to just hop off the bandwagon as it goes careening into a ditch. The Mavs have been beaten and beaten badly in two straight games, both of which were played at home in the national spotlight, and now, everyone is convinced that Tyson Chandler and JJ Barea were the difference between last year's title team and this year's team, which must be an 0-66 squad in the eyes on the public. However, everyone needs to relax. Dallas isn't going to be conceding 110.0 points per game, and eventually, guys like Lamar Odom and Vince Carter are going to help this team shoot better than 39.9 percent from the field. Seriously. Looking at this roster might be even more impressive than last year's team. The only question is age. Dirk Nowitzki, Jason Terry, Jason Kidd, Vince Carter, Shawn Marion, Delonte West, Lamar Odom, Brendan Haywood… These are guys that have been around the block a time or two, and they have all played on teams that have at least made deep playoff runs. They'll figure out how to get it together eventually.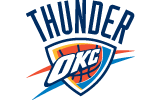 There has been no time needed for the Thunder to get used to each other this year. Russell Westbrook and Kevin Durant, in spite of the fact that they are both in the their mid-20s, are playing like grizzled veterans right out of the chute. Durant is averaging 31.7 points per game and is clearly already on the path to being one of the league's top scorers yet again. Westbrook, in spite of the fact that he is only shooting 31.4 percent from the field and is averaging 15.3 points per game, is still good for 6.0 assists and 5.3 boards per night as well. Of course, those 18 turnovers in three games that he has committed certainly aren't helping matters any. James Harden has helped though, picking up 18.3 points and 6.3 boards per game. Serge Ibaka is doing all of the little things as well, coming up with 6.3 rebounds and 2.0 blocks per night in just his 17 minutes per game on the floor.
Dallas Mavericks @ Oklahoma City Thunder Trends: The road team is a whopping 21-7-2 ATS in the last 30 meetings in this rivalry. Dallas got the last laugh last year, winning the Western Conference Finals in five games, but OKC did manage a pair of covers in the five games. In spite of their 0-2 ATS start, the Mavs are still 19-6-2 ATS in their last 27 games overall, but perhaps the most interesting trend is that the Thunder are 10-1 ATS in their last 11 Thursday games. NBA Pick: Take the Thunder!
Join the BTB Expert Handicappers right now! Click Here for our guaranteed NBA picks
Adam Markowitz
is a staff writer living in the Orlando area. He has covered NFL, MLB, college football, CFL, AFL, NBA, college basketball, NASCAR, golf, tennis, and the NHL for a number of various outlets in his career, and he has been published by a number of different media outlets, including the Orlando Sentinel and the Wall Street Journal.