TNT Thursday continues for NBA betting fans tonight, and the second of the showcase games of the day pits the Dallas Mavericks up against the Utah Jazz.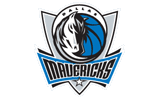 The Mavs have some real issues right now that need to be resolved. They have spent the last few days in Tinseltown, getting beaten by both the Los Angeles Clippers and the Los Angeles Lakers. They have been the subject of a few crushing defeats late in games as well, and they know that they are going to have to figure out how to win these close games to compete in the tightly knit Western Conference. The offense, which at times last year was absolutely dominating, has been shoddy at best, scoring in the 70s already three times this season, while the defense, though is hasn't allowed more than 93 points in a game in the calendar year, just doesn't always look the greatest in crunch time. Dirk Nowitzki had yet another disappointing game last night against the Clip Joint, scoring just 17 points on a lousy 6-of-18 shooting from the field. He just has to be the one to step it up, or there is going to be such a minimal chance of this team being able to defend its title this season, and winning games like this one becomes darn near impossible.
The Jazz are hot right now, and they are clearly playing their best basketball of the young season. The only defeat that they have suffered since the start of 2012 was in OT in this building against the Lakers, and aside from that, they are 8-0 SU and 7-1 ATS. Over the course of these last four wins, the team has averaged over 109 points per game, and it has at least 106 in all four triumphs. Al Jefferson and Paul Millsap are the two men that are the double digit point scorers on this team, but for a club that really doesn't have all that many stars on it, the points are still coming. Josh Howard, Gordon Hayward, Devin Harris, CJ Miles, and Derrick Favors are all averaging at least eight points per game, and though it typically isn't a road to success in this league, in this lockout shortened season, things seem to be working just fine. The key for Utah is dominating the glass. Jefferson, Millsap, Favors, and rookie Enes Kanter are combining for over 28 boards per game between them, and as long as these four continue to clean up the glass, there should be plenty of second chance opportunities for points.
Dallas Mavericks @ Utah Jazz Trends: Give the Mavericks some credit for going 4-0 SU and ATS in this series last year, but that is about all that they have going for them at this point. They were just 1-12-1 ATS in their previous 14 games in this building before last year, and the home team is 23-7-1 ATS over the last 31 meetings overall.
Join the BTB Expert Handicappers right now! Click Here for our guaranteed NBA picks
Adam Markowitz
is a staff writer living in the Orlando area. He has covered NFL, MLB, college football, CFL, AFL, NBA, college basketball, NASCAR, golf, tennis, and the NHL for a number of various outlets in his career, and he has been published by a number of different media outlets, including the Orlando Sentinel and the Wall Street Journal.