Two of the surprising teams in the Western Conference meet in NBA betting action on TNT on Thursday night when the Denver Nuggets travel to the Los Angeles Clippers.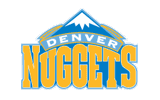 The Nuggets have lost back to back games for the first time this season, and they are hoping that a day off is just what the doctor ordered to get back on track after the two tough games that could have gone the other way. Head Coach George Karl and his staff preach team basketball at all times, and there has to be a sense of pride coming into this game, knowing that the Clippers just got the best of Denver by four points just four days ago. This could really be a measure of revenge. Look for Danilo Gallinari to have a solid game on Thursday night. The Italian only shot 1-of-10 from the field in the loss to the Memphis Grizzlies two days ago, and he needs to get back to his normal self to lead this team to victory. Gallinari was one of the five Nuggets that logged double digits worth of points when these teams met over the weekend, though Ty Lawson didn't play and was replaced by Andre Miller in the lineup. Lawson scored 12 points and had four assists in 34 minutes on Tuesday and should be ready to give it a go for the full game once again in this one.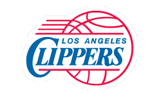 The Clippers are coming off of a very emotional victory on Wednesday night. They were able to go on the road and win in the Beehive State against the Utah Jazz for the first time since 2003. It was a huge win for a team that hasn't been tested all that much on the road, and it was once again proof that no matter how good the opponents are, that the Clippers are going to be able to compete. The win over the Jazz was huge for both Blake Griffin and Chris Paul. CP3 went off for 34 points and 11 assists to go with five boards and three steals. Griffin, in spite of the fact that he battled foul trouble throughout, came up with 31 points, 14 rebounds, and three blocks on the day. These two are clearly as good as it gets in the league, and this combo was great two games ago versus these Nuggets as well. Chauncey Billups knocked down six three pointers in that game, and he was the game's leading scorer with 32.
Join the BTB Expert Handicappers right now! Click Here for our guaranteed NBA picks
The Final Word: This is going to be a matter of payback, though. The Nuggets were resting yesterday in Tinseltown and were preparing for this one, while the Clips were out winning an emotional game several hours away from LA. It isn't often that a team has been able to take advantage of the Clippers here at the Staples Center this year, but this is a spot where we think that backing the visitors is going to pay off.
Denver Nuggets @ Los Angeles Clippers Free Pick: Denver Nuggets +1.5
Share it now!
Adam Markowitz
is a staff writer living in the Orlando area. He has covered NFL, MLB, college football, CFL, AFL, NBA, college basketball, NASCAR, golf, tennis, and the NHL for a number of various outlets in his career, and he has been published by a number of different media outlets, including the Orlando Sentinel and the Wall Street Journal.