After their big time road trip, the San Antonio Spurs are back at home when they engage in NBA betting action against the Denver Nuggets.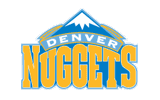 The Nuggets are surprisingly doing well this year on the road, coming up with a 10-9 record. This is a lot different from the norm for a team that is usually tremendous at home. Offensively, this is a team that is really rolling. Denver is averaging 103.8 points per game, the best mark in basketball in this low scoring year. The team has put up at least 104 in both games since the All-Star Break, and if that keeps up, this is going to be a spot for a potential upset. What is amazing is that the Nuggets are now doing their scoring without Nene or Danilo Gallinari on the court. Nene might be back this weekend, though the Italian is still probably a game or two away. Rudy Fernandez might also be back in the lineup after missing a game with a back injury. Injuries have really hurt this team this year, but in the end, there are seven players that are averaging double digits in scoring, though a lot of that is only because of how many others have had to step up with all of the injuries. For example, Kenneth Faried, one of the best rebounders in the history of college basketball, has chipped in as a starter, posting a double-double in his last outing, in place of the injured Nene, and he is now averaging 8.1 points and 6.6 rebounds per game.
The Spurs did well on their annual Rodeo Road Trip, and now, they are going to get a chance to play a heck of a lot of home games in a row to make up for the long roadie. San Antonio is one of the best home teams in the league as well, going 14-2 SU and 11-5 ATS, though it was beaten in this building by the Chicago Bulls. This is another team that is getting the job done in spite of the fact that there have been so many injuries. Manu Ginobili should be back in the fold in this one, and he has only played in nine games all season long. Tony Parker is leading the team with 19.0 points per game, and he is also getting help from the future Hall of Famer, Tim Duncan, who is averaging 14.2 points per game. A slew of others are almost averaging double digits in scoring, including Gary Neal, Richard Jefferson, DeJuan Blair, and Tiago Splitter, all of which are good for between 9.2 and 9.7 points per game. Three others are also averaging at least 7.1 points per game. All of this well-balanced offense is being parlayed into nearly 100 points per game, making San Antonio one of the top offensive teams in the game as well.
Join the BTB Expert Handicappers right now! Click Here for our guaranteed NBA picks
The Final Word: We are fairly sure that the Spurs are going to get the 'W' in this one, but that doesn't mean that they are going to be able to cover. Take the points with the Nuggets, especially if we are seeing a bunch of these injured players coming back to the fold.
Denver Nuggets @ San Antonio Spurs Free Pick: Denver Nuggets +6.5
Adam Markowitz
is a staff writer living in the Orlando area. He has covered NFL, MLB, college football, CFL, AFL, NBA, college basketball, NASCAR, golf, tennis, and the NHL for a number of various outlets in his career, and he has been published by a number of different media outlets, including the Orlando Sentinel and the Wall Street Journal.