Friday night's NBA betting fight in Tinseltown features teams that are hoping to make some noise in the Western Conference playoffs this year. The Los Angeles Lakers will play host to the Houston Rockets.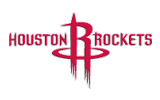 The Rockets are still holding on tight to one of the last playoff spots in the Western Conference, and they are starting to look more and more like a team that is going to get into the fold. The win over the Chicago Bulls earlier this week was quite impressive, though we know that going on the road is still tough for a team that is just 9-17 as the guests this year. It is amazing to think that Houston has stuck in it over the course of these last several games without Kyle Lowry and Kevin Martin. A backcourt of Courtney Lee and Goran Dragic just doesn't feel like it should cut it. It is the defense that has really done well. When you look at the last seven games, you see three in which the Rockets have given up at least 100 points. Of course, all of those games went to overtime. In none of the three games did the team that went on to score over 100 points start OT with at least triple digits. If you prorated out those games that went to the extra frame, you would see that the Rockets are allowing just 91.2 points per 48 minutes. That's why this team is all of a sudden beating teams that it just doesn't feel like it should be getting the better of.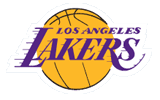 To say that the Lakers are now playing with a mean streak is a bit of an understatement. A horrid run of ATS results and a mediocre run of SU results started to level out with three straight SU victories at home starting on March 31st. That being said, it was the 113-108 win on Wednesday over the Los Angeles Clippers on the "road" that has made all the difference. LA has the motivation in this one having just recent lost to these Rockets on the road, and if Kobe Bryant and Andrew Bynum play like they did against the Clippers, the team isn't going to be stopped. Bryant had 31 in that game, while Bynum went off for 36 points on 13-of-20 shooting after being fined by the team for having a terrible attitude towards the roster as a whole. Bynum and Pau Gasol were abused on the boards in that loss to the Rockets. The Lakers were outdone 40-31 in that game, and that isn't LA basketball as we know it.
Join the BTB Expert Handicappers right now! Click Here for our guaranteed NBA picks
The Final Word: The Lakers might be set to go on a big time run right now. They are in a position where they really should be breaking this woeful ATS skid here at Staples Center, though all that it might have taken was a "road game" in the very same building to change the team's mindset. Houston, we might have a big time problem in Tinseltown.
Houston Rockets @ Los Angeles Lakers Free Pick: Los Angeles Lakers
Adam Markowitz
is a staff writer living in the Orlando area. He has covered NFL, MLB, college football, CFL, AFL, NBA, college basketball, NASCAR, golf, tennis, and the NHL for a number of various outlets in his career, and he has been published by a number of different media outlets, including the Orlando Sentinel and the Wall Street Journal.