Two teams that tried to do a heck of a lot of wheeling and dealing in the offseason will meet in a battle of squads that could be surprising in NBA betting action this year, as the Los Angeles Clippers take on the Golden State Warriors.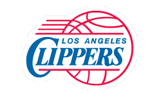 Are the Clippers legitimate NBA Finals contenders this year in the powerful Western Conference? They certainly took a ton of steps in the right direction this year by giving DeAndre Jordan a new contract (after Golden State tendered him as a restricted free agent), picking up Chauncey Billups off of the amnesty waivers for a cheap price, and of course, trading for the fantastic Chris Paul from the New Orleans Hornets. Signing Caron Butler was a plus as well. Now, this team has the very formidable starting five of Paul, Billups, Butler, Jordan, and of course, the tremendously athletic Blake Griffin. Bringing in Mo Williams, Randy Foye, and Ryan Gomes off of the bench is going to be great as well. Sure, the team probably isn't there quite yet, as another big man to bring off of the bench would help, especially in the lockout shortened season, but the talent is definitely there for this team to be one the best in the business. The Los Angeles Lakers really need to watch out, as they legitimately might not be the best team that plays its home games at Staples Center any longer. Eric Bledsoe, who will also likely challenge Billups for a starting spot when he is healthy, is out of the lineup for at least a month with a knee injury, while Reggie Evans has an ankle injury that will probably cause him to miss the opener.
Golden State really tried its best to improve this team this offseason. It was out to get CP3 from the Hornets, but it balked at the idea of adding Stephen Curry to the deal. Trying to sign Jordan was a great move, but it predictably didn't work. Instead, the team's best offseason acquisition ended up being Kwame Brown, which really doesn't say a heck of a lot. That being said, this is a still a squad that is going to be a heck of a lot of fun, running up and down the court at will. David Lee, Curry, and Monta Ellis are all fun to watch, and getting another year out of Ekpe Udoh should help the athleticism of this team. Don't be shocked if Udoh, who is predominantly a man that is taken off of the bench, is asked to cover Griffin for a good chunk of this game. Curry has an ankle injury and is trying to get back into the lineup for this game, but it is starting to look doubtful, which will put a lot of pressure on Ellis to really pick up the scoring load.
Los Angeles Clippers @ Golden State Warriors Trends: Obviously, the Clippers look like the better team right now, especially if Steph Curry can't give it a go on Sunday. The home team has won five games in a row in this series and is 4-1 ATS to show for its work. Hosts are also 18-7-1 ATS in this series over the last 26 meetings. The Clip Joint is just 4-11 ATS in its last 15 games overall, but obviously, the whole culture of the team changed this offseason and should be much improved.
Join the BTB Expert Handicappers right now! Click Here for our guaranteed NBA picks
Adam Markowitz
is a staff writer living in the Orlando area. He has covered NFL, MLB, college football, CFL, AFL, NBA, college basketball, NASCAR, golf, tennis, and the NHL for a number of various outlets in his career, and he has been published by a number of different media outlets, including the Orlando Sentinel and the Wall Street Journal.