It's "Showtime" for sure in NBA betting action on TNT on Thursday night, and the Los Angeles Lakers are going to take their show on the road to Beantown in a fight with their old rivals, the Boston Celtics.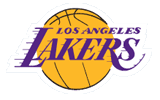 Things really just aren't right for the Lake Show right now. They have dropped back to back games on the road, and they are just 3-9 ATS now on the season as guests. Kobe Bryant is doing his thing, and he became the fifth leading scorer in NBA history on Monday night. He is averaging 29.3 points per game, but unlike in seasons past, the rest the club just hasn't really been able to rally around him. The Lakers as a whole are only averaging 93.2 points per game. As a result, LA is just three game above .500 and would be in a dog fight just to get into the playoffs if they started right now. The bottom line is that someone else just has to help out. Andrew Bynum and Pau Gasol are doing their part, but if they didn't average their 33.5 combined points and 22.5 combined boards per game, this team would literally be dead in the water. Steve Blake is the next high scorer on the team at 7.2 points per game, and that just isn't going to cut it. Point guard play has been shoddy at best, and Derek Fisher just doesn't look like the man that is going to get the job done for the whole season.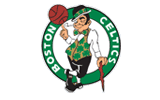 Meanwhile, it looks as though the early season disaster for the Celtics has come to a bit of a close. They have won five straight and nine out of 10, and they are really coming together as a team on both sides of the court once again. This schedule is hard on an aging squad, but of late, there have been plenty of off days that have helped out. Boston has a day of rest and no travel time that has to be wasted in preparation for the Lakers' visit. Unlike the Lakers, who just have three scorers and virtually no help whatsoever coming off of their bench, the Celtics have plenty of scoring options. Paul Pierce, Ray Allen, Kevin Garnett, Rajon Rondo, and Brandon Bass are all double digit point scorers on average, and Mickael Pietrus has come in and immediately helped out his new team off of the bench as well. The center position is still a bit of a waste, but when Bass is the big man out there, this offense has five proficient scorers and a solid team defense to match with it.
Join the BTB Expert Handicappers right now! Click Here for our guaranteed NBA picks
The Final Word: We just aren't all that sure that the Lakers are all that they are cracked up to be this year. Depth and travel are big problems, and both issues will be tested on the road on national TV on Thursday night. The hosts should be able to come up with another big victory to send LA reeling once again.
Los Angeles Lakers @ Boston Celtics Free Pick: Boston Celtics
Adam Markowitz
is a staff writer living in the Orlando area. He has covered NFL, MLB, college football, CFL, AFL, NBA, college basketball, NASCAR, golf, tennis, and the NHL for a number of various outlets in his career, and he has been published by a number of different media outlets, including the Orlando Sentinel and the Wall Street Journal.