The battle for control of Tinseltown takes place at Staples Center on Wednesday night in NBA betting action as the Los Angeles Clippers look to continue their winning streak against the Los Angeles Lakers.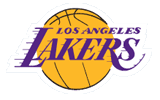 The Lakers still hold the slender lead in the Pacific Division, but they have to know that there could be some big time trouble if this game is lost. LA has been playing with fire of late, playing a heck of a lot of close games against teams that it really should be putting away. A 91-87 win over the New Jersey Nets was yet another head scratcher of a result. Sure, the win was nice, but games like that shouldn't be coming down to the wire. That's why the Lakers are now winless from an ATS standpoint in nine straight games and why they are basically as good as poison right now for NBA bettors. To make matters worse, there is a real question able the status of Andrew Bynum in this one. Whether his ankle is really bothering him or whether he was basically suspended for the game against the Nets will probably never be known, but if he is out of the fold in this one, it is really going to hurt. Having Josh McRoberts in the lineup isn't exactly frightening, and though Ramon Sessions, Kobe Bryant, and Pau Gasol are sure to do some damage, they aren't like to win this game by themselves.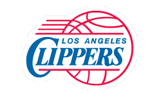 The Clippers looked to be dead in the water two weeks ago when they had lost three straight games on the road. Head Coach Vinny Del Negro looked to be on his way out the door, and the team finally started playing like those loveable Clippers that we came to know and love. Since that point though, these have definitely been the new and improved Clippers. LA has rolled off six straight wins and has five covers out of six games in that stretch. It is the longest winning streak the team has had in over two decades, and the resounding 94-75 win at the defending champs, the Dallas Mavericks was the coup of all coups to top it off. If this game is won, there is a great chance to stretch this winning streak to nine with two games against the Sacramento Kings on deck. Chris Paul is coming off of a bad game in which he shot just 3-of-12 from the floor and came up with just eight points. Still, he and Blake Griffin have a heck of a lot to prove, and taking down the Lakers would be a nice way to make a point.
Join the BTB Expert Handicappers right now! Click Here for our guaranteed NBA picks
The Final Word: The Lakers need to be really careful in this one. We just don't like the matchup here with Bynum either out of the lineup or limited in any way, shape, or form. Matters are just clicking right now for the Clips, and the argument could be made that this is the first time in a long, long time that they are going to absolutely be deserving favorites in a game in this series.
Los Angeles Lakers @ Los Angeles Clippers Free Pick: Los Angeles Clippers
Aaron Ryan
Aaron Ryan has been in the sportswriting biz since the late-90s, and he has worked side by side with some of the best and brightest in sports gambling. Always searching for the best trends in sports, Andrew uses his brilliant math mind to his advantage to beat the books.