The Los Angeles Lakers are going to be in action once again in NBA betting festivities on Sunday night, when they host the Memphis Grizzlies.
The Grizzlies have lost five out of six, and they have failed to cover all six of those games. There are six different players that are averaging double digits in scoring, and it is great to have Zach Randolph back in the fold as one of the men. He only has played in nine games this year, but his 15.1 points and 7.7 boards per game have been a welcome addition to the team once again. Gilbert Arenas made his debut with the team against the Portland Trail Blazers and the Los Angeles Clippers. He really hasn't fit into place quite yet, and he has only averaged 15 minutes and two points per game. Guard play is still relatively problematic for this squad, as the depth just isn't there. Mike Conley Jr., OJ Mayo, and Tony Allen aren't going to be able to do this all by themselves. All three are averaging at least 10.6 points per game, but Conley is the only man on the team that is averaging over three assists per game. Granted, 7.3 assists per game is a fantastic mark, especially against his 2.2 turnovers per game.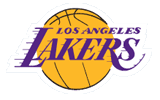 The Lakers have done a great job at home this year, winning 20 of their 22 games here at Staples Center since losing to the Chicago Bulls on Christmas Day. Kobe Bryant has averaged 28.5 points per game this year, though he is coming off of a questionable 18 point performance against the Portland Trail Blazers. The Lakers have put up at least 103 points in three straight games and are now up to averaging 95.9 points per game. The good news is that Ramon Sessions has really fit in well with his new team. He has averaged 13.6 points and 7.0 assists per game since coming to Tinseltown, and that is a severe upgrade from what Derek Fisher brought to the table for the beginning of the year. Jordan Hill, on the other hand, really hasn't done all that much. He never got into the game against Portland, and he only played two minutes and had one bucket against the Dallas Mavericks. He is clearly going to be a man that doesn't get that much in the way of minutes, especially with Pau Gasol and Andrew Bynum getting the job done in the paint.
Join the BTB Expert Handicappers right now! Click Here for our guaranteed NBA picks
The Final Word: Memphis is only averaging 91.5 points per game this year on the road, and that is bad news coming here against the Lakers, who are a heck of a lot better here at home. Asking the Lakers to lay 6.5 points isn't nearly all that much, and we think that they are going to get the job done.
Memphis Grizzlies @ Los Angeles Lakers Free Pick: Los Angeles Lakers -6.5
Adam Markowitz
is a staff writer living in the Orlando area. He has covered NFL, MLB, college football, CFL, AFL, NBA, college basketball, NASCAR, golf, tennis, and the NHL for a number of various outlets in his career, and he has been published by a number of different media outlets, including the Orlando Sentinel and the Wall Street Journal.