Teams that are clearly heading in opposite directions right now meet up in the Windy City to start the second half of the NBA betting campaign, as the Chicago Bulls tango with the New Orleans Hornets.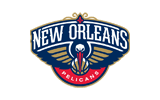 The Hornets knew that this was going to be a tough year after having to trade away Chris Paul in the offseason, and they really seemingly didn't get all that much back in return, especially after losing Eric Gordon to a knee injury that might cost him the entire season. Chris Kaman is probably going to be out of the door before the March 15th trade deadline, especially with the way that he has played of late. There is a team that is going to get a great big man that brings a lot of intensity to the squad. He is averaging just 11.6 points and 7.5 boards per game, but his minutes have also been limited as well, and he has been held out of a few games to try to get some of the younger players some time in the Crescent City. That doesn't mean that he isn't still an asset though, because in the last six games, on which he played in all six, Kaman has led the Hornets to a 4-2 SU and 6-0 ATS mark.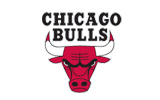 Chicago is still gunning for the best record in the Eastern Conference this year, and this is the type of game that it should make no mistakes with. The Bulls are clearly a fantastic team, especially now that all of the back problems for Derrick Rose seem to have cleared up. The other guard spot is still pretty thin, especially with Richard Hamilton still out of the lineup, and the time is going to come in all likelihood that the Bulls are going to have to make a move with one of these big men to try to bring in another guard to help Rose out. That being said, names like Carlos Boozer and Joakim Noah are still being dangled even though both players seem to complement the other. Both are playing well at the moment, and even when Rose was out of the lineup, it seemed as though either one, and in some cases both, could go off for a double-double on any given night. Luol Deng has the same sort of ability too, and he is going to be a matchup nightmare for a New Orleans team that just isn't all that athletic.
Join the BTB Expert Handicappers right now! Click Here for our guaranteed NBA picks
The Final Word: The Bulls beat the Hornets by 23 three weeks ago, but New Orleans is playing with a new sense of competitiveness. We wouldn't be all that surprised if the Hornets came out and at least made this game remotely competitive, though there is very little way that we see them catching the Bulls totally napping, especially here at the United Center.
New Orleans Hornets @ Chicago Bulls Free Pick: New Orleans +13.5
Adam Markowitz
is a staff writer living in the Orlando area. He has covered NFL, MLB, college football, CFL, AFL, NBA, college basketball, NASCAR, golf, tennis, and the NHL for a number of various outlets in his career, and he has been published by a number of different media outlets, including the Orlando Sentinel and the Wall Street Journal.