The Los Angeles Lakers are still trying to get things together in NBA betting action down the stretch, and they really can't afford a Saturday afternoon loss to the New Orleans Hornets.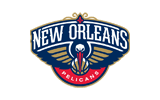 The talent level on the Hornets right now is as abysmal as could be. There are a number of question marks for Saturday's game, but if Eric Gordon, Chris Kaman, Jarrett Jack, Trevor Ariza, and Emeka Okafor all sit out of the fold in this one, the lineup that is going to be left will be suspect at best. The good news is that Gustavo Ayon, one of the up and comers on this team should be back now that his wife has given birth to their child, but he isn't going to be able to make all that much of a difference in all likelihood. Instead, it is going to be up to Carl Landry and Marco Belinelli if the Hornets are to pull off the upset. Landry has only played in four games since sitting out for some time with a knee injury. His best performance was his most recent one against the Portland Trail Blazers two days ago in which he put up 24 points and seven boards. Belinelli is a streaky shooter that can really catch fire from beyond the arc. He is right around a 39 percent three-point shooter for his career, and in two straight hot games, he has dropped 27 and 22 points.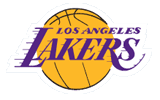 Kobe Bryant isn't overly happy. Neither is Andrew Bynum. Pau Gasol probably isn't all that thrilled either. And that's why the Lakers are going to be in a fight just to win a Pacific Division that they have owned for years. This offense just seems out of sync right now, and the end result has been just one cover in the team's last seven games. Sure, LA has its talent, but it really needs to pick things up and become a cohesive unit. The big help has been Ramon Sessions. We do think that Sessions is largely overrated, as he probably wouldn't be getting this type of attention that he has if he were traded to a team like the Utah Jazz, Portland Trail Blazers, or Phoenix Suns. Instead, at just 12.5 points and 6.1 assists per game in his eight games with the boys from Tinseltown, Sessions is making headlines that no guard has made in this league since Jeremy Lin busted onto the scene.
Join the BTB Expert Handicappers right now! Click Here for our guaranteed NBA picks
The Final Word: The Hornets are playing well right now, and there is no doubt that they are going to be able to at least hang in this one in spite of the fact that they really don't have all that much to work with. This is the type of team that LA allows to stay in the game for a long, long time, just as it did when these two teams played into overtime just two and a half weeks ago. The Lakers survived that trip to the Crescent City. They might not be so lucky this time.
New Orleans Hornets @ Los Angeles Lakers Free Pick: New Orleans Hornets
Adam Markowitz
is a staff writer living in the Orlando area. He has covered NFL, MLB, college football, CFL, AFL, NBA, college basketball, NASCAR, golf, tennis, and the NHL for a number of various outlets in his career, and he has been published by a number of different media outlets, including the Orlando Sentinel and the Wall Street Journal.