Western Conference rivals meet in the last game on the NBA betting rotation schedule on Thursday night, as the Oklahoma City Thunder look to best the Sacramento Kings.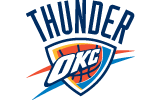 The Thunder just refuse to let this road trip get the best of them. In spite of the fact that they trailed both the Portland Trail Blazers and the Golden State Warriors in back to back nights, the Thunder were able to find ways to pull out victories at the end of very tight games. They are getting a much needed day off on Wednesday, but this won't be the easiest challenge in the world either, especially with all of this travel that the team has had to go through. This offense is one of the three in the league averaging triple digits in scoring. Oklahoma City, thanks to Kevin Durant and Russell Westbrook, has logged at least 110 in back to back games, and it has at least 100 points notched in six out of eight games since January 25th. Both Durant and Westbrook reached the 30+ point plateau on Tuesday night against the high flying Warriors, and these two are clearly the best scoring duo in the league with nearly 50 points per game between them. Don't forget about James Harden, Serge Ibaka, and the rest of the gang for the Thunder though, as they all capable of putting up big games should Durant and/or Westbrook falter.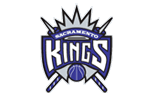 The Kings watched their three-game winning streak go up in flames on Tuesday night, as they were bounced by the Minnesota Timberwolves 86-84. However, it was their sixth straight cover and their fifth time in those six games in which they held an opponent to 96 points or fewer. That's a true accomplishment for a team that ranks second to last in the NBA at 100.6 points per game allowed, and it is perhaps a sign that better times are ahead for this struggling franchise. With Marcus Thornton back in the fold, Sacramento has three legitimate scorers. He is averaging 17.3 points per game, which is right there with Tyreke Evans' 17.2 points per game for the team lead. DeMarcus Cousins is averaging 15.3 points and 11.5 rebounds per game. Aside from that though, there are a lot of players with potential that just haven't always been fantastic. The likes of Jimmer Fredette and Jason Thompson definitely have some work to do as youngsters, just as is the case with JJ Hickson and Isaiah Thomas.
Join the BTB Expert Handicappers right now! Click Here for our guaranteed NBA picks
The Final Word: We still think that the Thunder are vulnerable on this road trip, and we are going to stick with that logic on Thursday night. Back the Kings and take the points at home, and know that an upset is a very possible scenario for the late game on TNT.
Oklahoma City Thunder @ Sacramento Kings Free Pick: Sacramento Kings
Aaron Ryan
Aaron Ryan has been in the sportswriting biz since the late-90s, and he has worked side by side with some of the best and brightest in sports gambling. Always searching for the best trends in sports, Andrew uses his brilliant math mind to his advantage to beat the books.