The beasts of the Sunshine State meet in a Sunday night fight that will be televised nationally on ESPN, as the Miami Heat look to get the best of the Orlando Magic.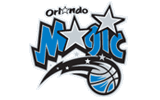 Just before the trade deadline, the Magic took care of business against the Chicago Bulls, Indiana Pacers, and this Miami team, and that three-game run might have made the difference in the entire franchise's history. Now, Dwight Howard has been locked up for at least the rest of the year and into next season, as he has signed his waiver that will keep him in the City Beautiful for at least 2012-13. The team played as loose as could be in its first game since knowing that it wasn't making any moves at the deadline, and the end result was a very easy 86-70 win over the New Jersey Nets. Now, there is certainly a sense that the Magic can go on a run in a big time way, and if they can find a way to take this game, which would be their third win in four tries in this series, it would send a huge memo to the rest of the East that perhaps there is still a third team that can win the whole enchilada this year.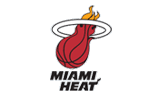 We're not saying that the Heat truly have anything to worry about, but they are most certainly not in the best form in the world at the moment. They had failed to cover four in a row before beating the Philadelphia 76ers on the road on Friday night. That being said, Miami still has some offensive issues, as it has only gotten to 100 points twice in its last eight games, and two of those clashes in which it didn't reach triple digits, it played in overtime. Mike Miller is still out with an ankle injury, but it is still clear that this is a team that revolves around three players. The third member of the "three amigos," Chris Bosh, hasn't been playing all that well. In his last five games, he has scored 13 points or fewer four times, and he hasn't had more than eight rebounds in a game since before the All-Star Break. If Bosh can't hit the glass hard and get double-doubles more often than not, the Heat could definitely be showing some signs of weakness that a bulky team like Orlando could be able to take advantage of.
Join the BTB Expert Handicappers right now! Click Here for our guaranteed NBA picks
The Final Word: This is a heck of a lot of points to be giving a team like Orlando that has the potential to go on a huge run over the next few weeks. The Magic have proven that they can play with this Miami outlet, and in the end, it should, at bare minimum, be able to keep this one within double digits.
Orlando Magic @ Miami Heat Free Pick: Orlando Magic +9
Adam Markowitz
is a staff writer living in the Orlando area. He has covered NFL, MLB, college football, CFL, AFL, NBA, college basketball, NASCAR, golf, tennis, and the NHL for a number of various outlets in his career, and he has been published by a number of different media outlets, including the Orlando Sentinel and the Wall Street Journal.