On Friday night, the Los Angeles Lakers are going to be back in action in a game that they should really be winning more often than not against the Phoenix Suns.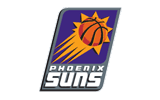 The one thing that we will absolutely say about this Phoenix team is that it never stops fighting under really any circumstance. Sure, the team has lost three in a row and hasn't beaten a team that is going to be anywhere near the playoffs since February 6th against the Atlanta Hawks, but all of these games were ones in which they were in it until the end. Sure, the offense isn't quite there as it has been in years past, but Phoenix still has a ton of players that have the ability to do a lot of damage. Marcin Gortat is leading a group of nine players that are all averaging at least 7.2 points per game. Gortat, who was the key piece to a huge trade last year with the Orlando Magic, is averaging 15.4 points and 10.1 rebounds per game, and now that he is out of the shadows of Dwight Howard, he is proving that he is a lot more than just a serviceable backup with a huge upside. Steve Nash, who is watching his biological clock tick quickly, is still putting up big numbers. He is shooting 55.9 percent from the field and 41.9 percent from beyond the arc, and he is good for 14.6 points and 10.7 assists per game.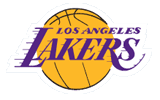 Meanwhile, things still don't feel like they are quite in order in Tinseltown. The Lakers lost to the New York Knicks a few nights ago, and they really didn't play all that well on a road trip to the East Coast. It was good to get back home three nights ago against the Atlanta Hawks in a game that was won, but there are still certainly some problems that are rearing their ugly heads. Kobe Bryant only scored 10 points in the win over Atlanta, and the end result was that the offense couldn't even reach 90. Pau Gasol is playing better ball, and Andrew Bynum is a deserving All Star, but Metta World Peace is arguing quite a bit with his new head coach, Mike Brown, and Derek Fisher still really doesn't look like a man that should be playing in this league any longer. Until some of these things fix themselves, the Lakers probably aren't legitimately going to be Western Conference contenders this year, and games like this one against stingy clubs with nothing else to really play for are going to continue to be a pain in the neck just to get out of alive.
Join the BTB Expert Handicappers right now! Click Here for our guaranteed NBA picks
The Final Word: The Lakers are going to need to be careful in this home and home series with the Suns. We think that Phoenix could definitely get the job done when it is all said and done here at Staples Center, and we are definitely going to want the points on our side.
Phoenix Suns @ Los Angeles Lakers Free Pick: Phoenix Suns
Adam Markowitz
is a staff writer living in the Orlando area. He has covered NFL, MLB, college football, CFL, AFL, NBA, college basketball, NASCAR, golf, tennis, and the NHL for a number of various outlets in his career, and he has been published by a number of different media outlets, including the Orlando Sentinel and the Wall Street Journal.