The Dallas Mavericks (55-25) and the Houston Rockets (42-38) have both played very respectable second halves of the season this year, but the boys from Big D are still working on their playoff lives, while Houston's have already been put to rest once and for all. Still, this instate rivalry should provide a heck of a clash for NBA betting fans on Monday night.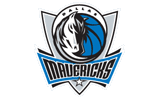 Look out, LA. The Mavericks are here and they're coming to get you! Dallas has officially caught the Los Angeles Lakers, as the two teams are dead even coming into the last two games of the season. The Lakers do hold the tiebreaker between these two squads, but just the sight of seeing his team right there for the No. 2 seed has to thrill Mark Cuban and company. The Mavs still likely need two wins and some help to get into that coveted No. 2 slot, but they are capable of getting the job done. Do look out from behind as well, though, as the Oklahoma City Thunder are still just one game back of both the Mavs and the Lakers. Dirk Nowitzki picked up a lot of help in a 115-90 win over the Phoenix Suns on Sunday night. He did his part by scoring 19, but Shawn Marion had 18 points and 11 boards, while Jason Kidd had seven points, seven assists, and three steals. Tyson Chandler might have only had four points, but he did snare 12 off of the glass. All of these men will need to be at their best to knock off a Houston team with a lot of talent on it.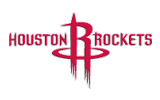 With Luis Scola and Kyle Lowry nursing injuries, we're really not all that sure what the Houston lineup is going to look like come tip time on Monday, but we do know that the supporting pieces to the puzzle really are good enough to pull off this upset. There is no doubt that men like Patrick Patterson and Chase Budinger are talented enough to help this squad out. Goran Dragic earned a chance to play extensive minutes in the point guard position against the Los Angeles Clippers in the Rockets' most recent win, and he scored 14 points, had seven assists, and brought in 10 boards. Chuck Hayes will be vitally important in this one against the Dallas bigs, and he had 12 points and 13 boards even matched up against the great Blake Griffin. Kevin Martin is the man that can do it all for this team, though, and Head Coach Rick Adelman knows that he needs to have a strong game to shock the Mavs. Martin only scored 16 against the Clip Joint on Saturday, but he really wasn't needed all that much. He's averaging 23.4 points per game on the campaign.
Dallas Mavericks vs. Houston Rockets Pick: Dallas is going to be asked to lay a lot of lumber in this game in all likelihood, especially if the injured Rockets don't step up and play. Still, Houston has nothing left to play for except to spoil the season of others. This instate rivalry should produce a very close game, thus we're taking the points with the Rockets.
Adam Markowitz
is a staff writer living in the Orlando area. He has covered NFL, MLB, college football, CFL, AFL, NBA, college basketball, NASCAR, golf, tennis, and the NHL for a number of various outlets in his career, and he has been published by a number of different media outlets, including the Orlando Sentinel and the Wall Street Journal.