We've got another great Lone Star State shootout coming on Monday night at the Frank Erwin Center, and we are set to make our college basketball pick in the duel between the Baylor Bears and the Texas Longhorns.
The Bears were one of the last undefeated teams in the nation this year, but of late, they really haven't played all that well, and they are going to surely be punished for it come Selection Sunday unless they get on a roll here in a hurry. They have been beaten in three of their last four games, and though a home loss to the Kansas Jayhawks and a road defeat at the Missouri Tigers are nothing to be ashamed of, the home loss to the Kansas State Wildcats over the weekend was definitely more questionable. Of course, what Baylor can certainly say is that it is still 22-1 against teams that aren't going to likely be No. 1 or No. 2 seeds in the NCAA Tournament, and there is definitely something to be said about that. This is still a very well-rounded team. There aren't many squads in America that can boast about having four players that are all averaging at least a dozen points per game. Any of Perry Jones III, Quincy Miller, Pierre Jackson, or Quincy Acy could go off for 225 points in a game, and all four are always consistently tough matchups.
Join the BTB Expert Handicappers right now! Click Here for our guaranteed college basketball picks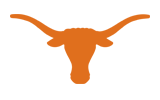 Is Texas ever going to win that one signature game this year? Head Coach Rick Barnes and his men in burnt orange are certainly in bubble trouble right now after getting clocked by the Oklahoma State Cowboys in Stillwater over the weekend, and losses in this one and against the Jayhawks to end the regular season could be devastating. There won't be all that many RPI Top 50 wins to speak of (though wins against both Iowa State and Kansas State will help), and there are literally no road wins of note. Parlay in a record that could be as bad as perhaps 19-13 when the season is said and done with, and Texas definitely could be left home from the dance. J'Covan Brown has consistently been one of the top scorers in America this year at 19.7 points per game, and he is the man that really needs to step up in this one if the Longhorns are going to pull off the upset.
The Final Word: Of course, note that last word that we used in the last paragraph. "Upset." Baylor is the ranked team in this game, and though we know that home court advantage usually is king in college basketball, we just haven't seen enough out of Texas to make us think that it can win this game more often than not. The Bears should be able to get back on track and survive on Monday night.
Baylor Bears @ Texas Longhorns Pick: Baylor Bears
Adam Markowitz
is a staff writer living in the Orlando area. He has covered NFL, MLB, college football, CFL, AFL, NBA, college basketball, NASCAR, golf, tennis, and the NHL for a number of various outlets in his career, and he has been published by a number of different media outlets, including the Orlando Sentinel and the Wall Street Journal.