The top two teams in the SWAC Tournament are going to square off on Saturday in the league's finale, and either Mississippi Valley State Delta Devils or the Texas Southern Tigers are going to be heading to the NCAA Tournament.
The Delta Devils haven't exactly been a convincing team this year, knowing that a 20-12 record is really only inflated by the fact that they played a bunch of lousy teams this year in the SWAC. Mississippi Valley State only shot 40.3 percent from the field for the season, ranking just No. 314 in the country, and on the other side of the court, the team allowed 69.3 points per game, ranking No. 236. Heck, teams shot 38.5 percent against the Delta Devils this year from beyond the arc, and there is just no way that they are going to be able to compete in the dance if they get there with numbers like that. Of course, they also know that they are going to be going to Dayton in all likelihood for a play-in game if they do get into the dance, so they might never get a chance to see a No. 1 seed in the opening round of the tourney. This is a team that really only goes eight players deep, and the leader of the bunch is Paul Crosby, who is averaging 13.5 points and 7.4 rebounds per game.
Join the BTB Expert Handicappers right now! Click Here for our guaranteed college basketball picks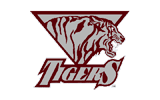 Texas Southern certainly doesn't have much to brag about either. The team has just a 15-17 record on the campaign, and it has an anemic offense at times. Averaging 61.0 points per game usually doesn't cut it to get into the dance, but the Tigers have a chance to make an exception, though they would have to go to Dayton as well for sure. Keep an eye on Omar Strong in this. This is a streaky shoot, and though he only shoots 38.6 percent from the field, he can really fill up the bucket. Strong is averaging 12.8 points per game this year. Fred Sturdivant is good for 9.2 points per game as well for the Tigers. However, beyond these two, there just aren't all that many great scoring options. There are a few players that are averaging a couple of buckets per game, but nothing like these two. Strong really has to make sure that the ball keeps moving, and when it gets back in his hands, he is generally the one that has to take the big time shot.
The Final Word: Texas Southern has had a great run here in the SWAC, and we think that it is in a great spot by catching points here in a battle of two teams that really don't have a heck of a lot of offense. We don't know which one of these teams can pack their bags for Dayton, but we do know that we want the points on our side.
Mississippi Valley State Delta Devils @ Texas Southern Tigers Pick: Texas Southern Tigers
Aaron Ryan
Aaron Ryan has been in the sportswriting biz since the late-90s, and he has worked side by side with some of the best and brightest in sports gambling. Always searching for the best trends in sports, Andrew uses his brilliant math mind to his advantage to beat the books.