Two of the most storied franchises in college basketball try to beat the NCAA basketball odds on Wednesday night when the North Carolina Tar Heels take on the Texas Longhorns at the Dean Dome on Tobacco Road.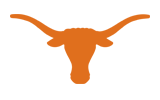 Head Coach Rick Barnes has to know that this team still has the potential to be special this year even though both Tristan Thompson and Jordan Hamilton decided to leave the school after last season to head to the NBA. The team hasn't really faced that tremendous test this year, but in the Big XII, which is top heavy, but rather mediocre when you really look at it from top to bottom, it won't get those types of tests. Texas did lose to the North Carolina State Wolfpack at a neutral site already this year, but it does have a solid win at home over the Temple Owls and a nice 'W' on the road at the UCLA Bruins. This team still loves to fly up and down the court, and J'Covan Brown is the man that does the majority of the damage. Last year, Brown was a bit of an afterthought on a team that was as stacked as could be. This year though, he is the leading scorer on the club at 19.3 points per game, and he has scored at least 23 points in back to back efforts. The problem that this team is going to have in this one is going against all of the North Carolina bigs. The athleticism is there, but the sheer height and strength of the Tar Heels makes for a terrible mismatch.
BTB Expert Cappers! Kyle Hunter off his 3-0 day yesterday has his NCAAB Total Domination Pick tonight comes with a Win Guarantee! Click Here Now!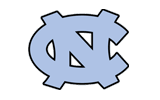 We have our worries when we talk about the Tar Heels, though. Yes, this is a very experience team that got a lot better as the season went on last year, and there is a reason why, in spite of the fact that they already have two losses, that they are one of the favorites to win the whole enchilada this season. Even though UNC runs up and down the court, its demise this year has been its defense. That's what cost the team in a big time way down the stretch against the UNLV Runnin' Rebels, and it is what proved to nearly be the team's undoing against the Long Beach State 49ers. That being said, trying to match up with Harrison Barnes by himself is a nightmare, as he is 6'8″, has a tremendous wingspan, can shoot the ball from anywhere on the court, and can jump out of the gym. Oh yes, and then you have Tyler Zeller and John Henson to deal with as well. Sometimes, this team just doesn't find enough shots to go around though, and that's what makes this is a frustrating team at times to try to watch and to handicap.
Texas Longhorns @ North Carolina Tar Heels Keys To The Game: It's going to be interesting to see the line on this game. UNC is clearly going to be favored and is probably going to be favored by a huge amount, but with a pure scorer like Brown, Texas is going to be able to hang around in this game. The Heels haven't played that well down the stretch in close games, and a big time upset could be happening on Saturday to prove to the rest of the world that the Longhorns are once again for real in spite of all of their losses.

Adam Markowitz
is a staff writer living in the Orlando area. He has covered NFL, MLB, college football, CFL, AFL, NBA, college basketball, NASCAR, golf, tennis, and the NHL for a number of various outlets in his career, and he has been published by a number of different media outlets, including the Orlando Sentinel and the Wall Street Journal.