NCAA Tournament hopes and dreams are going to be on the line in college basketball betting action on Wednesday night in South Bend, where the Notre Dame Fighting Irish will look to topple the West Virginia Mountaineers for the second time this season.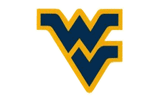 To say that the Mountaineers need to rack up some wins in a hurry is a bit of an understatement. They might have enough right now to get into the field of 68, but in truth, this is a team that is probably only going to have 18 or 19 wins under its belt going into the Big East Tournament. Sure, there are a bunch of close calls, and the Selection Committee is sure to take that into some sort of consideration, but in the end, finishing up at 18-15 or 19-14 probably won't be enough to go dancing. There are going to have to be at least 20 or 21 wins to feel safe, and it won't be easy to get there. Kevin Jones is the man to really watch out for. In the loss to Notre Dame a few weeks back, Jones was really one of the only bright spots for the men in blue and gold. He logged a double-double in that one, something that isn't anywhere near out of the ordinary. Jones is averaging 20.4 points and 11.3 boards per game, and he is clearly one of the best players, not just in the Big East, but in the entire nation.
Join the BTB Expert Handicappers right now! Click Here for our guaranteed college basketball picks
The Fighting Irish just keep mowing down team after team, and Sunday's win over the Villanova Wildcats marked their eighth 'W' in a row. They are just destroying teams with this big time defense, which has held these eight foes to just 57.1 points per game during this stretch. Notre Dame has really done a yeoman's job in conference play, though it would be served to notch a 12th conference win somewhere along the way to make up for the sometimes sluggish start to the season that it had. If there is a knock on Notre Dame, it is that it is a team that just isn't all that deep. Missing Tim Abromaitis is huge. There are only eight players that suit up with an regularity, and they all have to carry their weight virtually every night out there for the Fighting Irish to succeed. All eight are averaging at least 7.0 points per game, but none are doing better than Eric Atkins at 13.0 points per game.
The Final Word: Notre Dame's defense was absolutely stifling in Morgantown, holding the Mountaineers to just 16 points at halftime en route to the upset that really helped change the season. The Irish are just too hot right now, and we don't consider a win over Pittsburgh as a victory that really turned around WVU's season all that much. The 'Neers are still in some trouble, and that trouble is going to mount with a bad loss to a team that is 7-1 ATS in its last eight games on Wednesday.
West Virginia Mountaineers @ Notre Dame Fighting Irish Pick: Notre Dame Fighting Irish
Adam Markowitz
is a staff writer living in the Orlando area. He has covered NFL, MLB, college football, CFL, AFL, NBA, college basketball, NASCAR, golf, tennis, and the NHL for a number of various outlets in his career, and he has been published by a number of different media outlets, including the Orlando Sentinel and the Wall Street Journal.