Bowl positioning will be on the line this week at Royal Memorial Stadium, and we are set to make our NCAA football picks for the clash between the Kansas State Wildcats and the Texas Longhorns.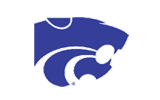 The Wildcats hit the hardest point on its season three weeks ago versus the Oklahoma Sooners. They failed badly on that first test, getting romped 58-17 in a game in which they were totally outmatched. Everyone figured that the team was going to end up in the gutter very quickly. However, KSU went on the road and took on the No. 2 team in the country, right down to the wire, something that no one else has been able to do to the Oklahoma State Cowboys. Then, it turned around in its second to last home game last week and beat the Texas A&M Aggies 53-50 in four overtimes for arguably the biggest win the team has had in about a decade. QB Collin Klein does everything for his team. He has thrown for 1,504 yards and 10 TDs this year, but his real bread and butter is one the ground. Klein is averaging 24.1 carries per game, and he hit the 1,000 rushing yard barrier last week to get to 1,009 yards. What makes Klein special though, is all of the touchdowns that he has scored — 24 of them in fact, just as a rusher.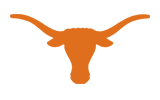 The Longhorns watched their feint BCS bowl hopes go up in flames last week when they were beaten by the Missouri Tigers at Faurot Field. The damage hasn't totally been down for their bowl hopes though, as they can still move back up to the top spot for the non-BCS teams in the Big XII with a win in this game at home. A loss though, and there could be a lot of teams in the conference that hear their names called for bowl bids before the Horns. When push has come to shove, the team really doesn't have too many wins against quality teams, and this would probably be the team's biggest win of the season. Texas' leading scorer, Fozzie Whittaker suffered a torn ACL last week, and he is obviously out for the remainder of the season. There still isn't a quarterback on this team that has even 1,000 passing yards this year in nine games, and there is a growing sentiment, especially after the Tigers held Texas without an offensive touchdown, that it might be time for QB Case McCoy to take over as the starter of this team under center. QB David Ash is the current starter, and he is only completing 57.9 percent of his passes for 887 yards and three scores against six picks.
Kansas State Wildcats @ Texas Longhorns Pick: Again, the growing sentiment is that the Wildcats are going to fall flat in yet another of these big time challenges. We just don't know if that will be the case, though. We don't think that the Wildcats are the 17th best team in the country, but we do think that they are a comparable team in this game. Klein just refuses to lose, and this might be no exception. Don't be shocked if this one ends in an upset.
NCAA Football Pick: Kansas State Wildcats +8.5 at Bookmaker Sportsbook.
Adam Markowitz
is a staff writer living in the Orlando area. He has covered NFL, MLB, college football, CFL, AFL, NBA, college basketball, NASCAR, golf, tennis, and the NHL for a number of various outlets in his career, and he has been published by a number of different media outlets, including the Orlando Sentinel and the Wall Street Journal.