Fringe Top 25 teams meet in another ACC battle, as NCAA football betting aficionados can't wait to sink their teeth into the clash between the Georgia Tech Yellow Jackets and the North Carolina Tar Heels.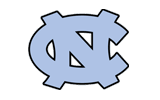 We find it amazing that the Tar Heels are hanging in there as a potential Top 25 team this season after the last two years that they have endured. Head Coach Butch Davis left the program in the offseason this year, and that came on the heels of a slew of players being suspended for at least a portion of, if not the entirety of last season. Some of those players became permanently ineligible as well. There is still a lot of learning for QB Bryn Renner to do, knowing that he is taking over for a legit NFL prospect in QB TJ Yates, who is now with the Houston Texans. Renner has done a nice job completing his passes, proving to be accurate on 81.4 percent of his throws, but four picks in three home games against suspect opponents makes us wonder. None of the wins against the Virginia Cavaliers, Rutgers Scarlet Knights, or James Madison Dukes were all that impressive to start off the campaign, but wins are wins, and there are teams that have played a lot worse schedule than that to start off the campaign that are also 3-0.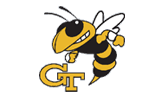 The Ramblin' Wreck had absolutely no problem just running the football all over the Kansas Jayhawks last week, running up the score after last year's embarrassment in Lawrence. It marked the third time this year that the Yellow Jackets have scored at least 49 points in a game, though we know that QB Tevin Washington still has a lot of work to do to fully embrace this triple option attack. That being said, it's an odd unit that takes plenty of preparation time for, and it is time that the Jayhawks, Middle Tennessee State Blue Raiders, and Western Carolina Catamounts just didn't put in enough of, obviously. Averaging 675.3 yards per game, 427.7 of which are on the ground are both first in the nation, as is G-Tech's scoring average of 59.3 points per game. Of course, putting up 768 yards in a game like Jackets did against Kansas will never happen again this season, especially against a somewhat defensive minded ACC. Still, they're impressive numbers to say the least, and there is no doubt that Head Coach Paul Johnson is out to prove that his triple option can lead this team to a National Championship down the line.
North Carolina Tar Heels @ Georgia Tech Yellow Jackets Pick: Tech is going to come back to earth just a bit, but there's no way that Renner is winning his first road game and trying to keep up with this offense. Go with the Yellow Jackets to "only" put up about 35 points or so en route to what should still be a reasonable double digit victory.
NCAA Football Pick: Georgia Tech Yellow Jackets -6.5 at Bookmaker Sportsbook.
Adam Markowitz
is a staff writer living in the Orlando area. He has covered NFL, MLB, college football, CFL, AFL, NBA, college basketball, NASCAR, golf, tennis, and the NHL for a number of various outlets in his career, and he has been published by a number of different media outlets, including the Orlando Sentinel and the Wall Street Journal.