A trip to the first Big Ten Championship Game will be on the line, and we are set to make our NCAA football pick in the clash at Camp Randall Stadium between the Wisconsin Badgers and the Penn State Nittany Lions.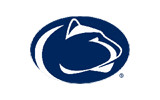 A tumultuous season for the Nittany Lions could be highlighted with a tremendous triumph in this game if they can find some way to pull off the big time upset at Camp Randall. Penn State wasn't able to win its home game against the Nebraska Cornhuskers right after the sex scandal rocked the university and caused Head Coach Joe Paterno to lose his job. However, the squad came back last week and won in the Horseshoe, against an Ohio State Buckeyes team that beat none other than this Wisconsin team just four weeks ago. There's no doubt that the Nittany Lions struggle offensively, though. The team has only scored more than 23 points in a game against very questionable teams this year. QB Matt McGloin is leading a passing attack that has only just barely reached the 2,000 yard passing mark in its first 11 games this year. The team only has eight passing touchdowns and 17 rushing touchdowns. The defense though, is a totally different story. The squad is allowing 287.4 yards and 13.0 points per game, ranking the Nittany Lions in the Top 10 in the nation in both categories.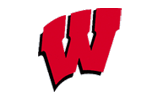 Those 28 touchdowns that the Nittany Lions have scored on the season pale in comparison to the numbers that the Badgers have put up offensively this year. RB Montee Ball has 25 rushing TDs all by himself, and he has five more as a receiver. QB Russell Wilson has accounted for 31 TDs as well, and his top two receivers, WR Nick Toon and WR Jared Abbrederis have more receiving yards as a duo than McGloin has passing for Penn State. Ball is leading a rushing attack that is averaging 479.5 yards and 44.8 points per game. The defense isn't slacking either, conceding 282.3 yards and 15.9 points per game. If you take out those two road games against the Buckeyes and the Michigan State Spartans, the squad is allowing under 250 yards per game and just 11.7 points per game. The team hasn't allowed more than 17 points in all of those games, and at home this year, the squad has scored at least 35 points in all seven duels.
Penn State Nittany Lions @ Wisconsin Badgers Pick: Wisconsin is certainly the favorite to win the Big Ten at this point even though it needs to win this game and a duel against Michigan State to make it back to the Rose Bowl for a second straight year. Though we do think that the Badgers are going to win this game, we aren't so sure that it will come without a fight. Expect to see Penn State scratch and claw for everything that it is worth, and the end result will be keeping this game within two touchdowns or so.
NCAA Football Pick: Penn State Nittany Lions +15.5 at Bookmaker Sportsbook.
Adam Markowitz
is a staff writer living in the Orlando area. He has covered NFL, MLB, college football, CFL, AFL, NBA, college basketball, NASCAR, golf, tennis, and the NHL for a number of various outlets in his career, and he has been published by a number of different media outlets, including the Orlando Sentinel and the Wall Street Journal.