Here at Bang the Book, we have all of the top matchups of the 2011 NCAA football betting campaign covered! Today, we're taking a look at the Top 25 matchups for Week 1!
Tulsa Golden Hurricane (0-0 SU, 0-0 ATS) @ #1 Oklahoma Sooners (0-0 SU, 0-0 ATS)
Spread: Oklahoma -25, Total: 64.5
Oklahoma Memorial Stadium – Saturday, 8:00 ET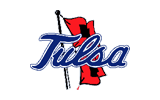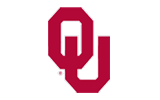 The Sooners have struggled at home at times against some of the best mid-major teams in the land, but this should be an exception to that rule. Tulsa just has a great bunch of returners on offense, but the No. 120 ranked passing defense in the entire country should be getting lit up by QB Landry Jones and company. There's a reason that Oklahoma has won the last two games in this series by the combined score of 107-21.
Kent State Golden Flashes (0-0 SU, 0-0 ATS) @ #2 Alabama Crimson Tide (0-0 SU, 0-0 ATS)
Spread: Alabama -38, Total: 45
Bryant Denny Stadium – Saturday, 12:20 ET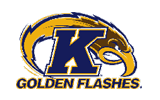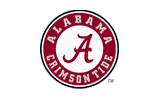 The Tide might not have QB Greg McElroy, WR Julio Jones, and RB Mark Ingram any longer, but they still have a plethora of talent making them worthy of being called the No. 1 team in the land. Alabama should have no problems with any of the teams in the MAC, especially one that hasn't really been a power in this conference at any point in recent memory. Bama has gone 8-2 ATS in its last 10 home games and shouldn't have any problems to start off the season.
#3 Oregon Ducks (0-0 SU, 0-0 ATS) @ #4 LSU Tigers (0-0 SU, 0-0 ATS)
Spread: Oregon -1, Total: 55
Dallas Cowboys Stadium – Saturday, 8:00 ET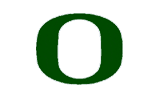 The Bayou Bengals were rocked just a week ago when they found out that starting QB Jordan Jefferson would be suspended for this game. Now, QB Jarret Lee has all of the pressure on his shoulders to keep up with what should be a high flying Oregon offense. The Ducks were stymied by another SEC West defense in the National Championship Game, that of Auburn, and you know that Head Coach Chip Kelly and the crew are going to want to make amends for that by pummeling the Tigers on the opening Saturday of the season.
Louisiana-Monroe Warhawks (0-0 SU, 0-0 ATS) @ #5 Florida State Seminoles (0-0 SU, 0-0 ATS)
Spread: Florida State -29, Total: 54
Bobby Bowden Field at Doak Campbell Stadium – Saturday, 3:30 ET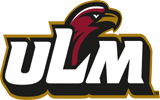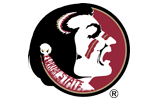 Both the Seminoles and Warhawks think that they are going to challenge for their conference championships this year, and both might be right. However, there is still a clear gap between these two teams that cannot be ignored. ULM could challenge for awhile, as lesser teams have stuck inside some hefty numbers here in Tallahassee in recent years, but newly installed QB EJ Manuel should have no trouble ripping the Sun Belt reps to shreds when it's said and done.
San Jose State Spartans (0-0 SU, 0-0 ATS) @ #6 Stanford Cardinal (0-0 SU, 0-0 ATS)
Spread: Stanford -30, Total: 53.5
Stanford Stadium – Saturday, 5:00 ET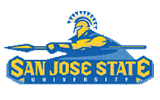 QB Andrew Luck came back for yet another season with the Cardinal, but Head Coach Jim Harbaugh didn't. That being said, Stanford still has one of the best teams in the country this year, and at least until the team runs up against Oregon, we still don't see many issues. San Jose State is bad… really, really bad. The team is just 7-23 ATS in its last 30 games overall and 2-12 ATS in its last 14 on the road. This isn't a situation for a team that we want to back going down to "The Farm."
#7 Boise State Broncos (0-0 SU, 0-0 ATS) @ #22 Georgia Bulldogs (0-0 SU, 0-0 ATS)
Spread: Boise State -3.5, Total: 50.5
Georgia Dome – Saturday, 8:00 ET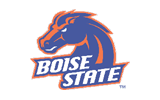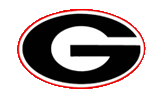 Remember six years ago before Boise State really became a known program that it went "Between the Hedges" and was killed by Georgia? My, how times have changed! Now, the Broncos are the National Championship contenders, and the Bulldogs are just hoping that they are going to stay above water this season in the SEC to keep Head Coach Mark Richt employed. This should be a fantastic game though, as both QB Aaron Murray for the Dawgs and QB Kellen Moore for the Broncos have the ability to put points on the board in bunches in what will be a fast track at the Georgia Dome.
Louisiana Lafayette Ragin' Cajuns (0-0 SU, 0-0 ATS) @ #8 Oklahoma State Cowboys (0-0 SU, 0-0 ATS)
Spread: Oklahoma State -37, Total: 63.5
Boone Pickens Stadium – Saturday, 7:00 ET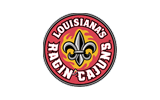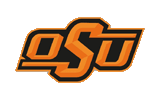 Last season, Okie State really came out of nowhere to have one of the best offenses in the entire country. Now, it has a real chance to be a National Championship contender, especially in the relatively weak Big XII. The Cajuns are one of the worst teams in one of the worst conferences in America, and after having gotten smacked by 26 when these teams played in the Bayou last year, we just don't see ULL having much of a chance of keeping this one competitive.
SMU Mustangs (0-0 SU, 0-0 ATS) @ #9 Texas A&M Aggies (0-0 SU, 0-0 ATS)
Spread: Texas A&M -16.5, Total: 57
Kyle Field – Sunday, 7:30 ET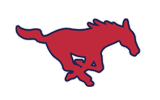 This is a great opportunity for SMU to get itself in the Top 25 early in the season and make a statement for Conference USA. Going on the road to Kyle Field is never easy, especially when you consider how well the Aggies played down the stretch last year. Now, QB Ryan Tannehill has had an entire offseason to prepare for battle as the starting signal caller, but this still could be a dangerous fixture against a team with the capability of winning 10 or 11 games this season.
UNLV Runnin' Rebels (0-0 SU, 0-0 ATS) @ #10 Wisconsin Badgers (0-0 SU, 0-0 ATS)
Spread: Wisconsin -35, Total: 56
Camp Randall Stadium – Thursday, 8:00 ET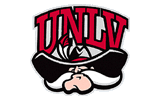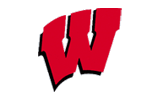 QB Russell Wilson has a shot to go from a pretty darn good quarterback at NC State to a National Championship contender this year with the Badgers after being let out of his scholarship at NCSU. Wilson has some fantastic running backs behind him in Montee Ball and James White, and against a defense which was porous as could be last season, these two should go bananas. UNLV has stuck around with Wisky in the past, but this one is at Camp Randall, not in Sin City.
Tennessee Chattanooga Mocs (0-0 SU, 0-0 ATS) @ #11 Nebraska Cornhuskers (0-0 SU, 0-0 ATS)
Spread: Nebraska -36, Total: OTB
Memorial Stadium – Saturday, 3:30 ET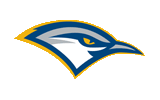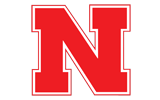 The Mocs would love to think that they could stick around with Big Red, but we know better. QB Taylor Martinez came out of the blocks with guns blazing last season, and he is clearly going to be the best player on the field on either side. Nebraska doesn't lose, nor does it often get challenged in games like this one, and this should really be no exception against an average FCS school.
East Carolina Pirates (0-0 SU, 0-0 ATS) @ #12 South Carolina Gamecocks (0-0 SU, 0-0 ATS)
Spread: South Carolina -20.5, Total: 55
Bank of America Stadium – Saturday, 7:00 ET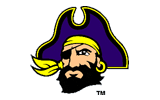 Had this game been played as a true road game instead of this quasi-roadie for the Gamecocks, perhaps we would have felt a little differently. Now, East Carolina has its work cut out for it in the second year of the post-Skip Holtz era. Head Coach Steve Spurrier knows that he has a National Championship type of team this year, clearly the best that he has had in his tenure with the Cocks. QB Stephen Garcia and RB Marcus Lattimore should be in for big days against an iffy Conference USA defense, but this game could be a lot closer than the point spread suggests.
Appalachian State Mountaineers (0-0 SU, 0-0 ATS) @ #13 Virginia Tech Hokies (0-0 SU, 0-0 ATS)
Spread: Virginia Tech -25, Total: OTB
Lane Stadium – Saturday, 12:30 ET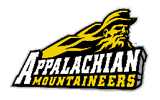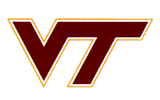 It was only a couple years ago that the Mountaineers were able to knock off the Michigan Wolverines in the Big House, and it was only last season that the Hokies were beaten by the James Madison Dukes. However, if you think that there is another upset in the cards, you probably need your head examined. V-Tech played incredibly well down the stretch last season, suffering its only loss at the hands of Stanford in the Orange Bowl, and this season should start off significantly better than last year did.
Missouri State Bears (0-0 SU, 0-0 ATS) @ #14 Arkansas Razorbacks (0-0 SU, 0-0 ATS)
Spread: Arkansas -42, Total: OTB
Razorback Stadium – Saturday, 7:00 ET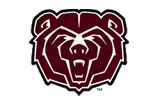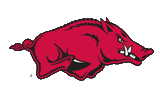 Arkansas might not have QB Ryan Mallett any longer, but Head Coach Bobby Petrino has plenty left to work with. Still, this is a heck of a lot of points to lay for an offense which might be struggling without both Mallett and last year's top runner, RB Knile Davis, who is injured. There isn't a heck of a lot to have on your side with the Bears, but the good news is that you do have six TDs to work with. It very well could be enough.
#15 TCU Horned Frogs (0-0 SU, 0-0 ATS) @ Baylor Bears (0-0 SU, 0-0 ATS)
Spread: TCU -4.5, Total: 56
Floyd Casey Stadium – Friday, 8:00 ET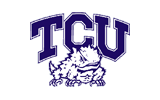 Here we have quite the interesting matchup. The Bears were clocked last season by the Horned Frogs, and history says that that will be the case again. However, TCU has lost its top QB in school history in QB Andy Dalton, while Baylor returns its top star for his senior season, QB Robert Griffin III. The Bears have the ability to pull off this upset even though TCU is 6-2 ATS over the course of its last eight games against the Big XII.
Akron Zips (0-0 SU, 0-0 ATS) @ #16 Ohio State Buckeyes (0-0 SU, 0-0 ATS)
Spread: Ohio State -34, Total: 48
Ohio Stadium – Saturday, 12:00 ET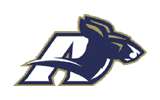 The Zips are definitely catching the Buckeyes at the right time, but that doesn't mean that they have a fighting chance of going into the Horseshoe and pulling off a signature win for the MAC. In fact, there really is no chance whatsoever. Ohio State knows that it should have a tremendous team to be able beat these little guys even without QB Terrelle Pryor. The question is what will happen down the road. For now though, OSU should roll without any difficulties.
Youngstown State Penguins (0-0 SU, 0-0 ATS) @ #17 Michigan State Spartans (0-0 SU, 0-0 ATS)
Spread: Michigan State -34, Total: OTB
Spartan Stadium – Friday, 7:30 ET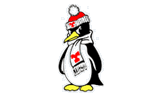 Youngstown State always has a history of playing well against FBS opponents, but this is going to be a tough task. The Penguins are up against it versus the Spartans, who had a breakout season in 2011. QB Kirk Cousins has emerged as a potential Heisman Trophy candidate, and he should get off to a great start to this season. Covering five TDs is going to be tough against one of the better teams in the second level of football, but this shouldn't be a game that presents any problems.
South Florida Bulls (0-0 SU, 0-0 ATS) @ #18 Notre Dame Fighting Irish (0-0 SU, 0-0 ATS)
Spread: Notre Dame -10, Total: 47
Notre Dame Stadium – Saturday, 3:30 ET

The Bulls have been able to pull off some big upsets against some of the top teams in the nation of late, including the Florida State Seminoles and Miami Hurricanes. Now, they leave the Sunshine State and head in front of the eyes of Touchdown Jesus to tango with the Fighting Irish. Notre Dame decided on QB Dayne Crist for its starting job this week, and this is a great litmus test for him and for his squad to determine whether the BCS can really be in the Irish's future or not.
Utah State Aggies (0-0 SU, 0-0 ATS) @ #19 Auburn Tigers (0-0 SU, 0-0 ATS)
Spread: Auburn -22.5, Total: 56.5
Jordan Hare Stadium – Saturday, 12:00 ET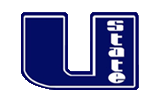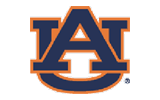 If Auburn is going to have any chance of making it to the National Championship Game once again, it is going to have to really blow out these Aggies. Utah State is a much improved team that might have a shot this year in the WAC if it can find a replacement for QB Diondre Borel. Still, without QB Cam Newton, the Tigers are a shell of what they used to be, and in all likelihood, this could be the beginning of a struggling campaign. We're not saying that Auburn won't win this one, because it absolutely will, but it could be a lot closer than this point spread suggests.
#20 Mississippi State Bulldogs (0-0 SU, 0-0 ATS) @ Memphis Tigers (0-0 SU, 0-0 ATS)
Spread: Mississippi State -29, Total: 50
Liberty Bowl Memorial Stadium – Thursday, 8:00 ET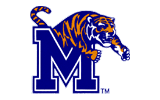 Last season, Head Coach Dan Mullen and his crew really came from out of nowhere to shock a number of teams in the SEC to challenge for the conference crown. Sure, this wasn't a team anywhere near as good as the top teams in the SEC West, but that was nothing to be ashamed of. Now, there is no secret anymore. MSU has a real chance to shine this season. Memphis switches to the spread offense this year, but when your team is as bad as this, it doesn't matter what offense you're running, you're not going to be all that good.
Miami Redhawks (0-0 SU, 0-0 ATS) @ #21 Missouri Tigers (0-0 SU, 0-0 ATS)
Spread: Missouri -27.5, Total: 47.5
Farout Field – Saturday, 12:00 ET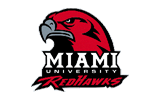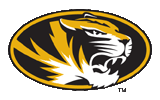 The Redhawks started off last season nearly upsetting the Florida Gators on the road, and though they didn't end up getting the job done, the framework was clearly put up for what turned out to be a fantastic season in the MAC. We don't think that Miami is going to be sneaking up on anyone on the campaign, including the Tigers. However, there's a real question about how Head Coach Gary Pinkel and company are going to be coping offensively without QB Blaine Gabbert.
Florida Atlantic Owls (0-0 SU, 0-0 ATS) @ #23 Florida Gators (0-0 SU, 0-0 ATS)
Spread: Florida -35, Total: 46.5
Florida Field at Ben Hill Griffin Stadium – Saturday, 7:00 ET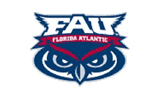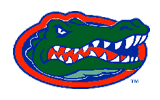 The last time the Owls took on the Gators, QB Tim Tebow was leading the way for a dominating 39 point victory thanks to a second half surge. Head Coach Howard Schnellenberger knows that this could be a huge game for his team in his last season. And, it's not like Florida might not be there for the taking. The Gators nearly got trumped last year by Miami… Ohio… Still, we can't help but think that Head Coach Will Muschamp will want to make a great impression on the Florida faithful after last year's disgusting campaign.
Rice Owls (0-0 SU, 0-0 ATS) @ #24 Texas Longhorns (0-0 SU, 0-0 ATS)
Spread: Texas -24.5, Total: 55.5
Royal Texas Memorial Stadium – Saturday, 8:00 ET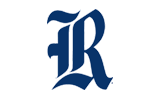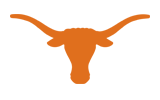 This is a new season for Texas, and this is also the game where its new network, the Longhorn Network will debut. Of course, it's a wonder how many people will be watching that network if the team goes 5-7 like it did last year. We can't picture the Horns being in this same position this year, though the team really hasn't made any apparent significant improves, save for the fact that it is an older team led by second year starting QB Garrett Gilbert. Rice is a crying joke and has historically gotten whipped in this series, and we'd like to think that this will be no exception, but with the Horns from last year, we might be making a brash assumption.
Indiana State Sycamores (0-0 SU, 0-0 ATS) @ #25 Penn State Nittany Lions (0-0 SU, 0-0 ATS)
Spread: Penn State -37, Total: OTB
Beaver Stadium – Saturday, 12:00 ET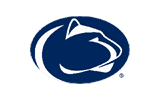 Head Coach Joe Paterno is back for what feels like his 148th season on the sidelines for the Nittany Lions, though he might be starting off the campaign in the press box and not on the field even thanks to his hip injury suffered during Spring practices. The Sycamores would love to make names for themselves by pulling off this upset, and they might be able to stick inside of this 5+ TD spread, but Penn State really isn't in any imminent danger.
Adam Markowitz
is a staff writer living in the Orlando area. He has covered NFL, MLB, college football, CFL, AFL, NBA, college basketball, NASCAR, golf, tennis, and the NHL for a number of various outlets in his career, and he has been published by a number of different media outlets, including the Orlando Sentinel and the Wall Street Journal.