Here at Bang the Book, we have all of the top matchups of the 2011 NCAA football betting campaign covered! Today, we're taking a look at the Top 25 matchups for Week 2!
#2 Alabama Crimson Tide (1-0 SU, 1-0 ATS) @ #20 Penn State Nittany Lions (1-0 SU, 0-1 ATS)
Spread: Alabama -10, Total: 42
Beaver Stadium, University Park, PA – Saturday, 3:30 ET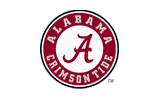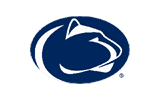 The Tide destroyed two Big Ten teams next season, blasting both Penn State and Michigan State, and they looked quite good in Week 1. Penn State only accounted for 114 passing yards against an FCS foe in Week 1, something that doesn't have to sit well with Head Coach Joe Paterno. This is a tough, tough battle for the Nittany Lions even though they have a heck of a lot more experience right now than they did last year when they came to Tuscaloosa.
Northwestern State Demons (NR) @ #3 LSU Tigers (1-0 SU, 1-0 ATS)
Spread: OTB, Total: OTB
Tiger Stadium, Baton Rouge, LA – Saturday, 8:00 ET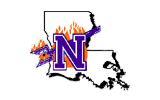 The Bayou Bengals made the biggest splash in Week 1, knocking off Oregon in a big time way at Dallas Cowboys Stadium. There could be a tad bit of complacency here on the part of the Tigers after that win, especially against a Northwestern State team which routinely gets clocked by FBS foes. Last year, the Demons allowed 65 against the Air Force Falcons. It's our guess that it won't be that bad this time around, but it should still be a completely one sided game.
Charleston Southern Buccaneers (NR) @ #4 Florida State Seminoles (1-0 SU, 1-0 ATS)
Spread: Florida State -54.5, Total: OTB
Bobby Bowden Field at Doak Campbell Stadium, Tallahassee, FL – Saturday, 6:00 ET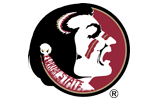 The Noles aren't exactly shaking in their boots on the eve of the big game against the idle Oklahoma Sooners next week here at the Doak. Last week, Charleston Southern was smacked around by UCF 62-0, and an FSU defense which shut out Louisiana Monroe shouldn't have any issues. We'd be surprised if the Noles showed anything to the Sooners in this one, but that being said, we'd still be surprised if the Buccaneers got on the board for the first time this year as well.
#6 Stanford Cardinal (1-0 SU, 1-0 ATS) @ Duke Blue Devils (0-1 SU, 0-1 ATS)
Spread: Stanford -21, Total: 58.5
Wallace Wade Stadium, Durham, NC – Saturday, 3:30 ET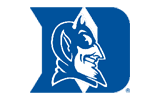 The Cardinal have had no fear about coming East for games like this one, as they did the same thing two years ago against the Wake Forest Demon Deacons. The Dookies though, shouldn't be a challenge whatsoever. After all, this is a team that was just beaten by the FCS's Richmond Spiders right here at Wallace Wade Stadium. Remember that 57-3 beat down Stanford put on San Jose State last week? Expect a similar final score in this one.
Arizona Wildcats (1-0 SU, 1-0 ATS) @ #7 Oklahoma State Cowboys (1-0 SU, 0-1 ATS)
Spread: Oklahoma State -13, Total: 65.5
Boone Pickens Stadium, Stillwater, OK – Thursday, 8:00 ET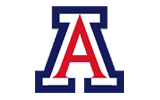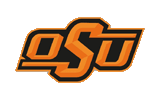 The Cowboys are flying out of the blocks this year after dropping 61 on Louisiana Lafayette last week. The problem though, is that they also allowed 34 points. The defense can't have a lapse like that, or Okie State's time in the Top 10 in the land is going to be short. Arizona still remembers last year's bad loss in the Alamo Bowl to the Cowboys, and it is going to want to avenge it. Still, we don't know a lot about the Cats right now after just seeing them beat up Northern Arizona last week.
Oregon State Beavers (0-1 SU, 0-1 ATS) @ #9 Wisconsin Badgers (1-0 SU, 0-1 ATS)
Spread: Wisconsin -21, Total: 56.5
Camp Randall Stadium, Madison, WI – Saturday, 12:00 ET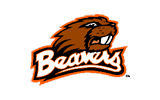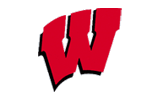 Oregon State isn't afraid to go anywhere for a game, but this one is going to be tough if last week's loss to lowly Sacramento State is any indication. The Badgers got backdoored by UNLV here at Camp Randall, but no one that was "Jumpin' Around" had any complaints. QB Russell Wilson looks like the best quarterback this program has seen in years, and the running combination of Montee Ball and James White is going to be as strong as it was last year when this team nearly had three 1,000 yard backs.
Fresno State Bulldogs (0-1 SU, 0-1 ATS) @ #10 Nebraska Cornhuskers (1-0 SU, 0-1 ATS)
Spread: Nebraska -28, Total: 50
Memorial Stadium, Lincoln, NE – Saturday, 7:00 ET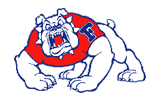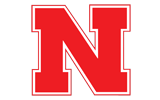 Anyone, any time, any place. That's the motto for the Bulldogs. However, this time around, they've bitten off a lot more than they can chew. The WAC is just down this season, and Fresno is part of the season for it. Head Coach Pat Hill knows that just sticking around with Big Red would be an accomplishment. We think that it would be a triumph to just slow down QB Taylor Martinez, who might have more games with triple digits in rushing yards and passing yards this year than any other man in the nation.
#11 Virginia Tech Hokies (1-0 SU, 1-0 ATS) @ East Carolina Pirates (0-1 SU, 1-0 ATS)
Spread: Virginia Tech -18, Total: 63.5
Dowdy Ficklen Stadium, Greeneville, NC – Saturday, 3:30 ET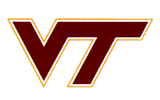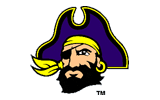 There might not be a team in the land that had a harder start to the season than East Carolina. The team had a chance in Charlotte last week against South Carolina, but in the second half, the Gamecocks were just too much to tame. Now, V-Tech comes to town for what has turned into an annual event. The Hokies are always promising, and last week's domination of Appalachian State was no exception. The offense might have a field day again in this one versus one of the worst defenses in the country.
#12 South Carolina Gamecocks (1-0 SU, 0-1 ATS) @ Georgia Bulldogs (0-1 SU, 0-1 ATS)
Spread: South Carolina -3, Total: 50.5
Sanford Stadium, Athens, GA – Saturday, 4:30 ET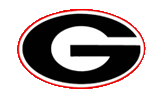 We don't think that Head Coach Mark Richt is going to get fired if he loses this game, but it is going to be hard for him to keep his job at the end of the season if he does. A loss here would basically knock the Bulldogs out of the SEC title hunt, and it would already give them two losses and probably ensure that they will never be back in the Top 25. Meanwhile, South Carolina knows that this is one of the toughest games left on the slate, and dodging this bullet will probably let it soar into the Top 10 in the land, potentially for quite some time.
New Mexico Lobos (0-1 SU, 1-0 ATS) @ #13 Arkansas Razorbacks (1-0 SU, 1-0 ATS)
Spread: Arkansas -36.5, Total: 53
Razorback Stadium, Fayetteville, AR – Saturday, 7:00 ET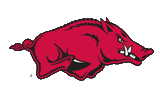 What does it say for the Lobos when they are nearly as big of underdogs as a middling FCS team was against these same Razorbacks just a week ago? We know that this is a one sided game waiting to happen. The only question is how aggressive Head Coach Bobby Petrino will be with his new, young offense. There are plenty of holes to fill, but significantly bigger games on the horizon than this one.
Nevada Wolf Pack (0-0 SU, 0-0 ATS) @ #14 Oregon Ducks (0-1 SU, 0-1 ATS)
Spread: Oregon -26.5, Total: 63
Autzen Stadium, Eugene, OR – Saturday, 3:30 ET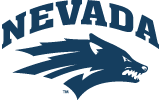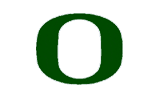 Last year, this might have been a heck of an entertaining showdown. However, with QB Collin Kaepernick gone, there isn't much hope here for Nevada, especially since this is its first game of the year. Think that Oregon isn't ready to drop 70 on someone after getting shut down for the majority of the game against LSU last week? You can bet that Head Coach Chip Kelly isn't taking his foot off of the gas pedal until at least 60 points are reached in this one.
Toledo Rockets (1-0 SU, 1-0 ATS) @ #15 Ohio State Buckeyes (1-0 SU, 1-0 ATS)
Spread: Ohio State -19, Total: 50
Ohio Stadium, Columbus, OH – Saturday, 12:00 ET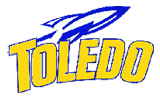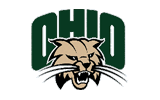 There's just no respect here for the Buckeyes once again. The majority of the suspended players from last year are going to be back in this one, and there were clearly no troubles last week against Akron without them. Sure, Toledo is better than Akron, but QB Austin Dantin just doesn't seem like he has a shot. The Rockets have played the Buckeyes twice of late, once last year and once in 1998. The aggregate score? Ohio state 87 – Toledo 0.
Florida Atlantic Owls (0-1 SU, 0-1 ATS) @ #16 Michigan State Spartans (1-0 SU, 0-1 ATS)
Spread: Michigan State -32.5, Total: 50
Spartan Stadium, East Lansing, MI – Saturday, 12:00 ET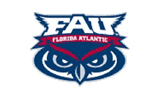 Michigan State wasn't all that impressive last week against Youngstown State, but we know that that was a rain plagued opener. Now, the intensity should ratchet up just a tad more with Florida Atlantic coming to town. The Owls looked absolutely atrocious last week against Florida, but at least they have this much going for them. They've played against MSU twice in this two for one series with the Spartans, and though they are 0-2 SU, they have stuck within 17 in both games and are 2-0 ATS.
#17 Mississippi State Bulldogs (1-0 SU, 1-0 ATS) @ #22 Auburn Tigers (1-0 SU, 0-1 ATS)
Spread: Mississippi State -6, Total: 54.5
Jordan Hare Stadium, Auburn, AL – Saturday, 12:20 ET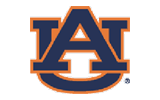 Hey Auburn, the jig is up. The Tigers know that their time at the top of the mountain is said and done, as they just barely had to survive with a miracle against Utah State last week. Now, they are underdogs at home in spite of the fact that they are the defending National Champions, going up against a Mississippi State team that is up and coming, but not quite there as one of the elites in this conference yet. This win, just like last year's at Florida, would go a long way for this program, though.
UAB Blazers (0-0 SU, 0-0 ATS) @ #18 Florida Gators (1-0 SU, 1-0 ATS)
Spread: Florida -20.5, Total: 51.5
Ben Hill Griffin Stadium, Gainesville, FL – Saturday, 7:00 ET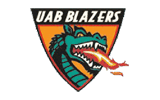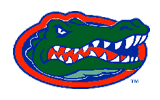 Florida looked like the real deal last week when it pummeled Florida Atlantic 41-3, and it could be in for a similar result in this one. Sure, the Blazers had an extra week off to prep for this game, but we don't see them hanging around at all, especially in the Swamp. These two teams have only met once, back in 2002, and the Gators trounced UAB 51-3.
#19 Missouri Tigers (1-0 SU, 0-1 ATS) @ #23 Arizona State Sun Devils (1-0 SU, 0-1 ATS)
Spread: Arizona State -7.5, Total: 53.5
Sun Devil Stadium, Tempe, AZ – Friday, 10:30 ET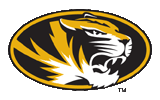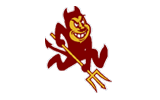 If there were ever a game for the Sun Devils to make a statement, this would be the game. ASU nearly started the year ranked thanks to a ton of offseason hype, but it's put up or shut up time now. Missouri doesn't have a stellar team, and that narrow escape against Miami (OH) a week ago might be a foreshadowing of what's ahead. This is the first meeting of these teams since 1990.
BYU Cougars (1-0 SU, 0-1 ATS) @ #21 Texas Longhorns (1-0 SU, 1-0 ATS)
Spread: Texas -7, Total: 48
Royal Texas Stadium, Austin, TX – Saturday, 7:00 ET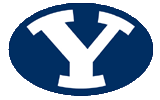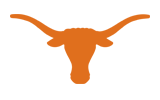 Many probably don't realize the significance of this game for these two teams. This is yet another example of what BYU can do with its independence, and it can get ranked in the Top 25 in the land with a 'W'. Could Texas be going this independent route as well, or will it head into the Pac-12? A win or a loss in this game may actually help make that decision, especially knowing how well the Cougs could do this year with 12 non-conference games.
Ball State Cardinals (1-0 SU, 1-0 ATS) @ #22 South Florida Bulls (1-0 SU, 1-0 ATS)
Spread: South Florida -19.5, Total: 50.5
Raymond James Stadium, Tampa Bay, FL – Saturday, 7:00 ET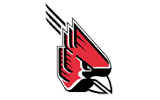 The Cardinals already have one win on the road against an AQ opponent, but this tussle is going to be significantly different. Head Coach Skip Holtz can't wait to get this team back at Raymond James Stadium after the win last week at Notre Dame, one of the biggest in team history. The schedule sets up favorably from here for the Bulls, so expect USF to put its best foot forward, especially now that the quarterback situation has been totally resolved.
Norfolk State Spartans (NR) @ #24 West Virginia Mountaineers (1-0 SU, 0-1 ATS)
Spread: West Virginia -42, Total: OTB
Mountaineer Field, Morgantown, WV – Saturday, 1:00 ET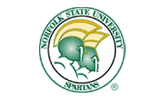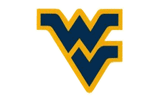 Norfolk State will not have a chance in this game going to Morgantown as long as the Mountaineers bring their defense. This unit didn't get off to that great of a start last week against Marshall, and they'll hope for better this time around. QB Geno Smith has been known to struggle in games like this, but this should be an exception as he leads the blue and gold to victory.
#25 TCU Horned Frogs (0-1 SU, 0-1 ATS) @ Air Force Falcons (1-0 SU, 0-1 ATS)
Spread: TCU -2, Total: 49
Falcon Stadium, Colorado Springs, CO – Saturday, 3:30 ET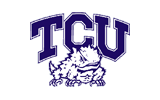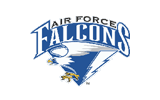 TCU's season got off to a disastrous start on the road against Baylor with a 50-48 loss, and now, before the team ever steps foot in Fort Worth, any hope for a Top 25 season could be down the drain once and for all if the Horned Frogs get knocked off here in Colorado Springs. The Falcons always have one of the better mid major programs in the country, and this unit is always unheralded. However, with this series generally being fairly tight, the mild upset could be in the cards.
Adam Markowitz
is a staff writer living in the Orlando area. He has covered NFL, MLB, college football, CFL, AFL, NBA, college basketball, NASCAR, golf, tennis, and the NHL for a number of various outlets in his career, and he has been published by a number of different media outlets, including the Orlando Sentinel and the Wall Street Journal.