Here at Bang the Book, we have all of the top matchups of the 2011 NCAA football betting campaign covered! Today, we're taking a look at the Top 25 matchups for Week 3!
#1 Oklahoma Sooners (1-0 SU, 1-0 ATS) @ #5 Florida State Seminoles (2-0 SU, 1-1 ATS)
Spread: Oklahoma -3, Total: 55
Bobby Bowden Field at Doak Campbell Stadium – Saturday, 8:00 ET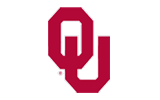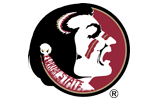 Last year wasn't exactly a close run thing between FSU and Oklahoma, but this year, there is a heck of a lot more on the line. Both teams think that they can win the BCS National Championship this year, but both also know that a loss in this one, particularly in bad fashion, could potentially eliminate them from the National Championship picture because of the conferences that they play in. Don't be surprised if this is an epic, epic battle.
North Texas Mean Green (0-2 SU, 0-2 ATS) @ #2 Alabama Crimson Tide (2-0 SU, 2-0 ATS)
Spread: Alabama -45.5, Total: 53.5
Bryant Denny Stadium, Tuscaloosa, AL – Saturday, 7:30 ET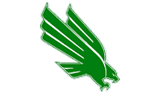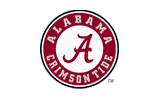 This should be yet another walk in the park for an Alabama team that is improving week after week. The Tide rolled over Penn State last week on the road, and unless there is some sort of complacency after beating up the Nittany Lions, there's no doubt that this should be a one sided game. Sun Belt teams have a history of getting destroyed here in Tuscaloosa, and North Texas, a team that has already been whacked twice this season, probably isn't going to be an exception.
#3 LSU Tigers (2-0 SU, 1-1 ATS) @ #25 Mississippi State Bulldogs (1-1 SU, 1-1 ATS)
Spread: LSU -3.5, Total: 49.5
Davis Wade Stadium, Starkville, MS – Thursday, 8:00 ET
Mississippi State was surprised by Auburn last week, but perhaps the Bulldogs realized something that no one else in the nation; the champs might be a heck of a lot better than we thought. However, this is a significantly bigger test this week against the Bayou Bengals, but at least it will be a home game. For LSU, this is the beginning of a brutal stretch of games, but the only good news is that a win in this one could see the Tigers really rocketing up the charts if Oklahoma drops.
#4 Boise State Broncos (1-0 SU, 1-0 ATS) @ Toledo Rockets (1-1 SU, 2-0 ATS)
Spread: Boise State -20, Total: 59
Glass Bowl, Toledo, OH – Friday, 8:00 ET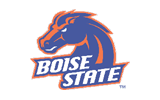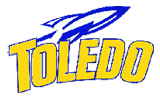 The Rockets came awfully close to putting their name on the map last week at Ohio State, but they fell just short in the end. Still, it was a respectable effort for a team in the MAC. This week's contest might be even harder, but at least it come at home at the Glass Bowl, where some great teams have gotten beaten in the past. Boise State is off of a bye week, and it can't really afford to let its guard down if it wants to win the National Championship. A strong showing on national TV is a must.
#6 Stanford Cardinal (2-0 SU, 2-0 ATS) @ Arizona Wildcats (1-1 SU, 1-1 ATS)
Spread: Stanford -10, Total: 54.5
Arizona Stadium, Tucson, AZ – Saturday, 10:30 ET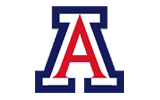 Arizona took a major beating last week against Oklahoma State, and there is a real question if this offense is going to be good enough to keep up with the rest of the top teams in the Pac-12. The Cardinal have absolutely rolled early on, and it really looks like QB Andrew Ryan is well on his way to being a Heisman Trophy finalist and once again, the favorite to be the No. 1 pick in the NFL Draft.
#7 Oklahoma State Cowboys (2-0 SU, 1-1 ATS) @ Tulsa Golden Hurricane (1-1 SU, 1-1 ATS)
Spread: Oklahoma State -13.5, Total: 69
Skelly Field at H.A. Chapman Stadium, Tulsa, OK – Saturday, 10:00 ET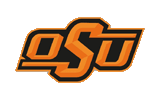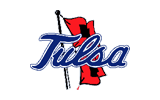 The Pokes seem like they're the most quiet Top 10 team in the land, as they are up to No. 7 and could be in the Top 5 after this week with at least one, if not two or three Top 5 teams getting knocked off. This is a dangerous game as well, though, as Tulsa's offense has the potential to really put up a ton of points. The bad news for the Golden Hurricane though, is that they were already chewed up this year by the Sooners. It'll require a lot of points to beat the Cowboys.
Northern Illinois Huskies (1-1 SU, 1-1 ATS) @ #8 Wisconsin Badgers (2-0 SU, 1-0-1 ATS)
Spread: Wisconsin -17, Total: 63.5
Camp Randall Stadium, Madison, WI – Saturday, 3:30 ET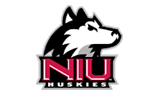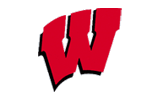 The Huskies are going to go into this one with heavy hearts, knowing that their former Head Coach Jerry Kill just suffered a seizure last week. However, they need to really have some big time issues in this one on the field against a Wisconsin team that has absolutely come out and romped in its first two weeks of the year. QB Russell Wilson and this offense should be able to score just a ton of points once again.
Idaho Vandals (1-1 SU, 1-1 ATS) @ #9 Texas A&M Aggies (1-0 SU, 1-0 ATS)
Spread: Texas A&M -35.5, Total: 57.5
Kyle Field, College Station, TX – Saturday, 7:00 ET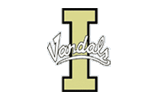 The Aggies have one of the easiest games this week in the Top 10 in the land, knowing that they really should roll by at least four TDs against a lousy WAC team. Idaho is a mediocre (at best) team in the a mediocre (at best) conference, and the Vandals know that they are just going to come, hope to not get blown away, and to collect a paycheck in the Lone Star State.
Washington Huskies (2-0 SU, 1-1 ATS) @ #10 Nebraska Cornhuskers (2-0 SU, 0-2 ATS)
Spread: Nebraska -16.5, Total: 54.5
Memorial Stadium, Lincoln, NE – Saturday, 3:30 ET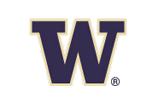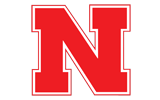 Feels like we've seen this before a couple times… In fact, this is the third time that these two have met in just about a year. However, the man that was in the middle of these two duels, QB Jake Locker is no longer here. Now, QB Taylor Martinez is the best quarterback of the bunch, but he really hasn't become refined as a passer. The rushing game should have a big time game, but we wouldn't be surprised if the Huskies end up putting forth a decent effort in Lincoln. An upset though, isn't going to be in the cards.
Navy Midshipmen (2-0 SU, 2-0 ATS) @ #11 South Carolina Gamecocks (2-0 SU, 1-1 ATS)
Spread: South Carolina -17, Total: 58
Williams Bryce Stadium, Columbia, SC – Saturday, 6:00 ET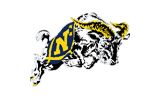 The Middies have some high hopes over the course of the next couple of days, as they can get themselves into the Top 25 in the land if they can pull off this upset in all likelihood. South Carolina has to be very, very careful, as its defense just hasn't been that good in these first two games of the season, and though the offense has bailed it out in the past, especially after an emotional victory last week "Between the Hedges," this could be a bit of a trap game.
Arkansas State Red Wolves (1-1 SU, 2-0 ATS) @ #12 Virginia Tech Hokies (2-0 SU, 1-1 ATS)
Spread: Virginia Tech -24, Total: 53.5
Lane Stadium, Blacksburg, VA – Saturday, 4:00 ET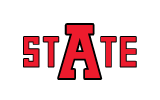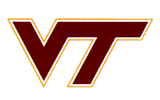 We don't think that the Hokies are going to have any troubles winning this game, but the Red Wolves are probably going to be able to put up some points. Don't kid yourself about how good this team really is by Sun Belt standards. Points should be aplenty in this one, though. Even though QB Ryan Aplin can move the ball up and down the field, he doesn't play defense, and that's the side of the ball that V-Tech is going to excel in.
Troy Trojans (0-1 SU, 0-1 ATS) @ #13 Arkansas Razorbacks (2-0 SU, 2-0 ATS)
Spread: Arkansas -23, Total: 63.5
Razorback Stadium, Fayetteville, AR – Saturday, 7:30 ET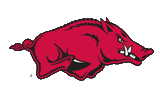 The poor Trojans have come to Arkansas three times in recent history, and they have been beaten by 20+ points in all three of those outings. They were also destroyed by the Clemson Tigers two weeks ago to start off the campaign. The Hogs have been dropping points aplenty, and this should really be no exception. With a margin of victory of 103-10 already this season, don't be shocked, even if QB Tyler Wilson doesn't play, if this one is a romp.
Missouri State Bears (NR) @ #14 Oregon Ducks (1-1 SU, 1-1 ATS)
Spread: OTB, Total: OTB
Autzen Stadium, Eugene, OR – Saturday, 3:30 ET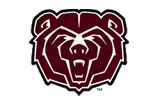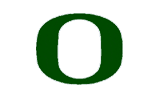 Missouri State just doesn't know what it has coming to it this week. The Bears have to have watched what the Ducks did last week against Nevada and be terrified. Oregon's offense woke up without a hitch after the LSU game by just running down the field time and time again on the Wolf Pack, and you can bet that Head Coach Chip Kelly isn't going to take his foot off the gas pedal again this week even though this is a lame duck FCS team.
#15 Michigan State Spartans (2-0 SU, 1-1 ATS) @ Notre Dame Fighting Irish (0-2 SU, 0-2 ATS)
Spread: Notre Dame -4.5, Total: 51.5
Notre Dame Stadium, South Bend, IN – Saturday, 3:30 ET
Notre Dame knows that this is a game that it badly, badly needs to win to keep the seat at least a bit cooler on Head Coach Brian Kelly. An 0-3 start isn't going to be welcomed in South Bend. That being said, this was one of the most amazing endings to a game last season with the "Little Giants" play, the fake field goal in overtime that claimed an historic victory in East Lansing.
#16 Ohio State Buckeyes (2-0 SU, 1-1 ATS) @ Miami Hurricanes (0-1 SU, 0-1 ATS)
Spread: Miami -2, Total: 48
Sun Life Stadium, Miami, FL – Saturday, 7:30 ET
The Hurricanes need to get a big win at some point to validate the start of the coaching tenure of Head Coach Al Golden. QB Jacory Harris is going to be given the nod as the starter on Saturday night after a one game suspension and a bye week. This is a tough test against Miami for the Buckeyes, though, even if the Canes are falling rapidly. Last year, OSU crippled the Hurricanes in the Horseshoe, but this one should be a significantly different challenge.
Tennessee Volunteers (2-0 SU, 1-0-1 ATS) @ #17 Florida Gators (2-0 SU, 2-0 ATS)
Spread: Florida -9.5, Total: 50.5
Florida Field at Ben Hill Griffin Stadium, Gainesville, FL – Saturday, 3:30 ET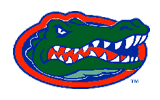 The Florida/Tennessee game is definitely one of the best of the season in the SEC, and across the country, and though the game has lost some of its luster, it's still going to be remarkable. The Vols are starting to slowly creep back in the right direction with QB Tyler Bray, who could take a big jump into the national spotlight in this game. Still, UF is definitely moving up in the rankings as well, and Head Coach Will Muschamp would love to stomp the boys from Rocky Top to gain some more respect from the fans in the Swamp.
#18 Arizona State Sun Devils (2-0 SU, 0-2 ATS) @ Illinois Fighting Illini (2-0 SU, 1-1 ATS)
Spread: Illinois -1.5, Total: 59
Memorial Stadium, Champaign, IL – Saturday, 7:00 ET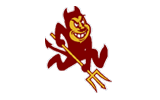 Last week, it was Arizona State that was the unranked home team against a ranked opponent and was favored. The Sun Devils tried their best to blow their sure win against Mizzou, but they prevailed in overtime in what proved to be a fantastic game. Now, the shoe is on the other foot, and it is the unranked, yet unbeaten Illini that have a shot of taking down the ranked Sun Devils. Don't be surprised if Illinois basically takes Arizona State's spot in the Top 25 after a win this week, especially since this line has already swung four points in favor of the Illini.
#19 Auburn Tigers (2-0 SU, 1-1 ATS) @ Clemson Tigers (2-0 SU, 1-1 ATS)
Spread: Clemson -3, Total: 60.5
Memorial Stadium, Clemson, SC – Saturday, 12:00 ET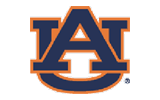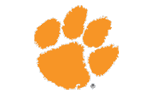 Auburn and Clemson are a pair of undefeated teams that are awfully lucky to still have those donuts in the loss column. One will survive, yet one will fall in this Tiger Tale. These two teams look exactly the same, right down to the fact that QB Tajh Boyd and QB Barrett Trotter are basically the exact same quarterback. Both teams have one solid win and one game that they probably were lucky to escape an embarrassment. The winner will probably be ranked. The loser surely will not.
#20 West Virginia Mountaineers (2-0 SU, 0-2 ATS) @ Maryland Terrapins (1-0 SU, 1-0 ATS)
Spread: Maryland -2, Total: 55.5
Byrd Stadium, College Park, MD – Saturday, 12:00 ET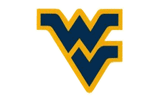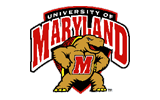 The coolest part about this game might be to see what the jerseys look like for the Terps with their new Under Armour contract. The 'Neers are still trying to prove that the Big East is legit this year, but it's hard to fathom. Maryland knows that it can get into the Top 25 in the country once again with a victory, and we wouldn't be surprised if yet another favored, yet unranked team beats a ranked foe.
#21 Texas Longhorns (2-0 SU, 1-1 ATS) @ UCLA Bruins (1-1 SU, 0-2 ATS)
Spread: Texas -3.5, Total: 44.5
Rose Bowl Stadium, Pasadena, CA – Saturday, 3:30 ET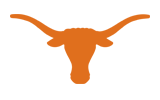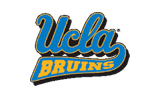 Both the Bruins and the Longhorns are going to be going with their second starting quarterback of the season, as QB Richard Brehaut and QB Case McCoy are going to be squaring off. These two offenses have been absolutely brutal this year, but both defenses have the potential to be stellar. This is an odd matchup between two traditionally strong BCS conference teams, but both have dropped a bit off of the radar.
Florida A&M Rattlers (NR) @ #22 South Florida Bulls (2-0 SU, 2-0 ATS)
Spread: OTB, Total: OTB
Raymond James Stadium, Tampa Bay, FL – Saturday, 7:00 ET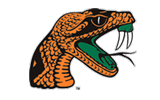 The Rattlers are never afraid to go against some of the best teams in the Sunshine State, but they really don't have any sort of luck historically against those teams either. The Bulls have blown through their first two opponents this year, and this shouldn't be an exception. This should be another great showcase for Head Coach Skip Holtz in Tampa Bay.
Louisiana Monroe Warhawks (1-1 SU, 1-1 ATS) @ #23 TCU Horned Frogs (1-1 SU, 1-1 ATS)
Spread: TCU -29, Total: 52
Amon G. Carter Stadium, Fort Worth, TX – Saturday, 2:00 ET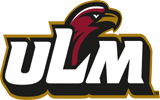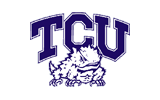 The Horned Frogs and Warhawks are both 1-1 SU and ATS, but they are clearly nowhere near one another on the map. Louisiana Monroe did play well against a comparable Florida State team two weeks ago, which makes us believe that this is a coverable number. The Horned Frogs played really well last week at Air Force in relatively surprising fashion, and they now look a lot more like the team that was supposed to be a Top 25 team this year.
Stephen F. Austin Lumberjacks (NR) @ #24 Baylor Bears (1-0 SU, 1-0 ATS)
Spread: OTB, Total: OTB
Floyd Casey Stadium, Waco, TX – Saturday, 7:00 ET

Baylor has had a week to rest after pulling off that amazing upset of TCU to start off the season. The Bears are going to be hyped up as could be in this one after that 50 point outburst over the Horned Frogs, a team with historically a fantastic defense. Stephen F. Austin is going to be a sacrificial lamb in this one, but it might be able to make this final score look relatively respectable.
Adam Markowitz
is a staff writer living in the Orlando area. He has covered NFL, MLB, college football, CFL, AFL, NBA, college basketball, NASCAR, golf, tennis, and the NHL for a number of various outlets in his career, and he has been published by a number of different media outlets, including the Orlando Sentinel and the Wall Street Journal.