Here at Bang the Book, we have all of the top matchups of the 2011 NCAA football betting campaign covered! Today, we're taking a look at the Top 25 matchups for Week 4!
Missouri Tigers (2-1 SU, 2-1 ATS) @ #1 Oklahoma Sooners (2-0 SU, 2-0 ATS)
Spread: Oklahoma -21, Total: 56.5
Memorial Stadium – Saturday, 8:00 ET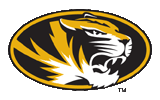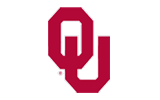 The Sooners have survived the toughest test that they are going to have this year in their duel at the Doak against Florida State, but now, they have to overcome the adversity of being the No. 1 team in the land until (or unless) they get beaten. The Tigers are hoping to overcome that loss on the road at Arizona State earlier this year, but this is a tall, tall mountain to climb.
#12 Arkansas Razorbacks (3-0 SU, 2-1 ATS) @ #2 Alabama Crimson Tide (3-0 SU, 2-1 ATS)
Spread: Alabama -11.5, Total: 50.5
Bryant Denny Stadium, Tuscaloosa, AL – Saturday, 3:30 ET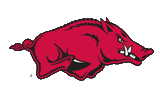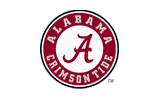 Alabama has a big bulls-eye on its back as well, and it could be in for a long season playing in the SEC West. The Tide have really rolled right through their foes this year and have passed every test without any difficulty at all. Arkansas' defense is definitely vulnerable; just look at what Troy did last week against this unit. However, the Hogs can chuck the pigskin all over the place, and they can score some points on this Bama defense. The question is whether the 'D' is going to hold up enough in what should be an awfully physical clash to pull off what would be the biggest upset on the young season.
#3 LSU Tigers (3-0 SU, 2-1 ATS) @ #16 West Virginia Mountaineers (3-0 SU, 1-2 ATS)
Spread: LSU -6, Total: 49.5
Mountaineer Field, Morgantown, WV – Saturday, 8:00 ET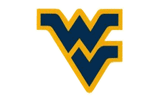 The Mountaineers are badly searching for some respect, and they know that they are going to need it in this race to get into super conferences. Regardless of that fact, QB Geno Smith is going to need to pick it up like he did last week at Maryland if WVU is going to pull off the upset of the No. 3 team in the land. The Bayou Bengals could conceivably get back QB Jordan Jefferson in this one, but we doubt that Head Coach Les Miles is going to want to mess with the chemistry of his team after beating two Top 20 teams in a matter of just three weeks with QB Jarrett Lee under center.
Tulsa Golden Hurricane (1-2 SU, 1-2 ATS) @ #4 Boise State Broncos (2-0 SU, 2-0 ATS)
Spread: Boise State -28.5, Total: 62.5
Bronco Stadium, Boise, ID – Saturday, 8:00 ET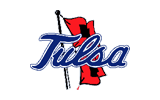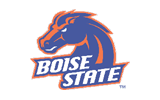 This is the home opener on the Smurf Turf, and a good one it should be for the hosts. Tulsa is just a wreck right now, as it has already been crippled by both Oklahoma and Oklahoma State. To make matters worse, WR Damaris Johnson isn't going to be playing this year after some court and academic issues, and now, QB GJ Kinne is out as well with a knee injury. If QB Kellen Moore does his thing and plays even a remotely respectable game by his standards, Boise State should be blowing away a team like Tulsa 100% of the time.
#6 Oklahoma State Cowboys (3-0 SU, 2-1 ATS) @ #8 Texas A&M Aggies (2-0 SU, 1-1 ATS)
Spread: Texas A&M -4.5, Total: 69
Kyle Field, College Station, TX – Saturday, 3:30 ET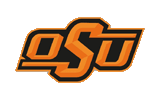 The Pokes and Aggies should be shooting it out in the Lone Star State on Saturday in what might be the most underrated game of the day. The loser of this one will surely be knocked out of the BCS Championship picture, and the winner is probably going to leap into the Top 5 in the land. QB Ryan Tannehill and QB Brandon Weeden also might have some Heisman Trophy hopes on the line to boot. It's games like this that WR Justin Blackmon came back to school for, and we fully expect to see him shine in a huge spotlight.
South Dakota Coyotes (NR) @ #7 Wisconsin Badgers (3-0 SU, 2-0-1 ATS)
Spread: OTB, Total: OTB
Camp Randall Stadium, Madison, WI – Saturday, 3:30 ET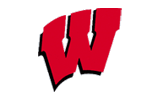 The Coyotes just don't have a chance in this one, to say the least. Sure, over their last two games against FBS schools, they only lost to Air Force by 17 and actually beat Minnesota, but that doesn't mean that the No. 7 team in the land is going to just overlook them. Wisconsin has just absolutely steamrolled everyone this year, and there's no reason to think that this won't be a fourth straight 30+ point victory at Camp Randall.
#9 Nebraska Cornhuskers (3-0 SU, 0-3 ATS) @ Wyoming Cowboys (3-0 SU, 2-1 ATS)
Spread: Nebraska -23, Total: 59
War Memorial Stadium, Laramie, WY – Saturday, 7:30 ET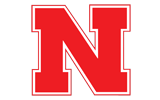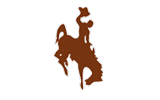 There aren't many 3-0 teams right now that you know are an absolute joke and a half that have no business even thinking about a bowl game this year, but Wyoming is one of them. The Cowboys have beaten no one whatsoever, and they haven't been that impressive in doing so. It's not like Nebraska has been the cream of the crop or anything like that, but let's be realistic here for a moment: This is a lousy, lousy Wyoming team that probably won't win five games this season against the mighty Huskers.
Vanderbilt Commodores (3-0 SU, 3-0 ATS) @ #10 South Carolina Gamecocks (3-0 SU, 1-2 ATS)
Spread: South Carolina -16, Total: 50.5
Williams Bryce Stadium, Columbia, SC – Saturday, 7:00 ET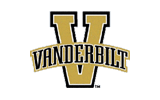 The hits just keep on coming for the Gamecocks. This schedule all of a sudden got awfully difficult two weeks ago against the Georgia Bulldogs, and then the Navy Midshipmen gave them all that they could handle. Now, could the undefeated Commodores be in line for an upset? It wouldn't be the first time that the 'Dores came on the road and won an SEC East game that no one thought they had a shot in, and Carolina's defense definitely has looked ragged at times. Just as we warned last week, be very, very careful, South Carolina. Vandy might be the team that cuts off your National Championship season.
#11 Virginia Tech Hokies (3-0 SU, 1-2 ATS) @ Marshall Thundering Herd (1-2 SU, 2-1 ATS)
Spread: Virginia Tech -20.5, Total: 46.5
Joan C. Edwards Stadium, Huntington, WV – Saturday, 3:30 ET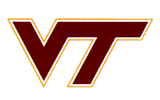 The Thundering Herd have to wonder where their offense is coming from in this game. The Hokies have really buckled down defensively over these last two games, offering up absolutely nothing to Arkansas State and East Carolina, and the hopes don't look a heck of a lot better for the Herd either. V-Tech has won all three games in this series since 2002 by at least 26 points, and there is no reason to believe that there won't be another romp in the cards this week as well.
#13 Oregon Ducks (2-1 SU, 1-2 ATS) @ Arizona Wildcats (1-2 SU, 1-2 ATS)
Spread: Oregon -15.5, Total: 64.5
Arizona Stadium, Tucson, AZ – Saturday, 10:15 ET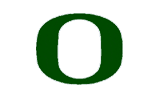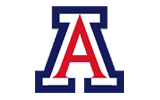 This is where we'll get a lot better idea of just how good or not good the Ducks really are going to be this year. Talent wise, this battle shouldn't be all that close. Arizona has clearly looked outmatched these past few weeks against Oklahoma State and Stanford, both of which are awfully comparable teams, theoretically to the Ducks. However, the U of O has only had three games this year, two of which have come against absolutely horrendous opposition (Nevada and Missouri State) and one of which came against a team that might win the National Championship this year (LSU). This is a tough call, especially with a point spread this high, but we know that there have been some epic games between these two in Pac-12 play in recent years.
#14 Florida State Seminoles (2-1 SU, 1-2 ATS) @ #22 Clemson Tigers (3-0 SU, 2-1 ATS)
Spread: Clemson -1.5, Total: 50.5
Memorial Stadium, Clemson, SC – Saturday, 3:30 ET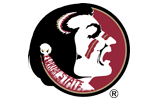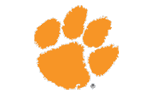 The Seminoles opened up this week as a short favorite but have been bet against and bet against heavily, and probably for good reason. This was a team that was beaten up physically by the Sooners last week, and the fear in Tallahassee is that scheduling Oklahoma is going to cost the Noles not just one loss, but two losses. QB EJ Manuel is still up in the air, as are a ton of receivers and defensive backs. That being said, Clemson probably isn't a legit Top 25 team, as it did struggle with Troy and Wofford before finally coming up with a good game against Auburn last week.
#15 Florida Gators (3-0 SU, 2-0-1 ATS) @ Kentucky Wildcats (2-1 SU, 1-2 ATS)
Spread: Florida -19.5, Total: 43
Commonwealth Stadium, Lexington, KY – Saturday, 7:00 ET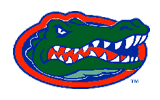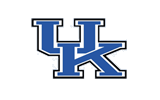 The Wildcats haven't beaten the Gators since approximately the Lincoln administration… or at least it feels like it's been that long. UF has won four in a row ATS in this series as well, absolutely spanking the Cats the last three years by the combined score of 152-26. It also has four straight wins dating back to last year's Outback Bowl, and it is 3-0-1 ATS in that stretch. QB Morgan Newton knows that he is overmatched in this one by the potent Florida defense, and it only seems like the question is "how many points will the Gators win by?" not, "Will the Gators win?"
UTEP Miners (2-1 SU, 2-1 ATS) @ #17 South Florida Bulls (3-0 SU, 3-0 ATS)
Spread: South Florida -29, Total: 47.5
Raymond James Stadium, Tampa Bay, FL – Saturday, 7:00 ET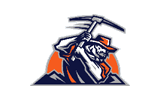 The Miners might be 2-1, but they really don't have all that much of a chance in this one against a USF team that really looks like it is coming into its own. Now, we have to be tempered with the Bulls, knowing that they haven't played anybody yet this year, save for the Fighting Irish in South Bend. The good news though, is that this isn't much of an exception.
Rice Owls (1-1 SU, 1-1 ATS) @ #19 Baylor Bears (2-0 SU, 1-0 ATS)
Spread: Baylor -20.5, Total: 66.5
Floyd Casey Stadium, Waco, TX – Saturday, 7:00 ET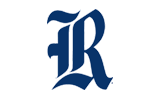 The Bears won their game last week against Stephen F. Austin, but there is still a question whether or not the stats will be good from the game. That might hurt QB Robert Griffin III and his quest to win the Heisman Trophy, but it isn't going to make a difference about Baylor's chances of getting into the Top 25 for good, and this game against an iffy Rice team should only help the cause before the real games start in the Big XII.
Portland State Vikings (NR) @ #20 TCU Horned Frogs (2-1 SU, 1-2 ATS)
Spread: OTB, Total: OTB
Amon G. Carter Stadium, Fort Worth, TX – Saturday, 2:00 ET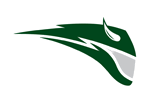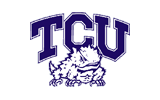 Portland State is the newest unfortunate soul to go into Amon G. Carter Stadium, and in all likelihood, it is just going to be the next in a long, long line of consecutive wins for the Horned Frogs on their home turf. They didn't cover last week against Louisiana Monroe, but there is definitely some hope that the Horned Frogs could be a Top 25 team at the end of the season in spite of the fact that they probably have one more loss coming this year against Boise State on the Smurf Turf.
San Diego State Aztecs (3-0 SU, 2-1 ATS) @ #21 Michigan Wolverines (3-0 SU, 2-1 ATS)
Spread: Michigan -10.5, Total: 60.5
Michigan Stadium, Ann Arbor, MI – Saturday, 12:00 ET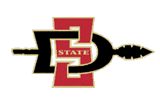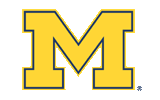 What an interesting schedule this turned out to be! The 3-0 Aztecs are going to hit the road to take on their former head coach, Brady Hoke with his new team, the Wolverines. San Diego State almost feels like it has underachieved just a bit this season in spite of the fact that it is 3-0, because this team thought it had a chance of cracking the BCS and doesn't look the part. That'll change this week though, if the Aztecs can come on the road and pull off the upset in the Big House.
Central Michigan Chippewas (1-2 SU, 0-3 ATS) @ #23 Michigan State Spartans (2-1 SU, 1-2 ATS)
Spread: Michigan State -22, Total: 49.5
Spartans Stadium, East Lansing, MI – Saturday, 12:00 ET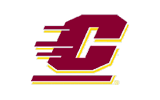 Michigan State has to be reeling quite a bit after that road loss in South Bend last week, and the prospects are definitely there that it could watch its season go up in flames from this point forward. Of course, Central Michigan isn't the team to take advantage of that though, as this team hasn't had anything to be overly happy about since QB Dan LeFevour went to the pros.
#25 North Carolina Tar Heels (3-0 SU, 2-1 ATS) @ #24 Georgia Tech Yellow Jackets (3-0 SU, 3-0 ATS)
Spread: Georgia Tech -6.5, Total: 58.5
Bobby Dodd Stadium, Atlanta, GA – Saturday, 12:00 ET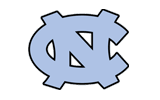 One of these two teams will be ranked in the Top 25 when this week is over and the other one surely won't. Georgia Tech ran up over 700 yards last week against Kansas, and it is averaging over 600 yards per game this year, easily the best mark in the nation. The question though, is whether this is because of the weak schedule, or because this team really is relatively good. The Tar Heels have a lot to prove, and coming on the road and beating the Ramblin' Wreck would be a huge statement.
Adam Markowitz
is a staff writer living in the Orlando area. He has covered NFL, MLB, college football, CFL, AFL, NBA, college basketball, NASCAR, golf, tennis, and the NHL for a number of various outlets in his career, and he has been published by a number of different media outlets, including the Orlando Sentinel and the Wall Street Journal.