Here at Bang the Book, we have all of the top matchups of the 2011 NCAA football betting campaign covered! Today, we're taking a look at the Top 25 matchups for Week 5!
Ball State Cardinals (3-1 SU, 2-2 ATS) @ #1 Oklahoma Sooners (3-0 SU, 2-1 ATS)
Spread: Oklahoma -37, Total: 60
Memorial Stadium – Saturday, 7:00 ET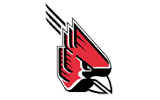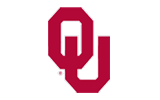 The Cards are 27-10 ATS in their last 37 road games, and they are a solid 3-1 team this year, but there is no reason to think that they are going to be able to survive with even an ounce of dignity against the No. 1 team in the country on the road. Oklahoma had its scare last week against Mizzou, and we know that that won't be the case once again. QB Landry Jones only has five TDs against four picks, but he is averaging well over 330 yards per game through the air. He'll add to those numbers in a romp this week.
#2 Alabama Crimson Tide (4-0 SU, 3-1 ATS) @ #12 Florida Gators (4-0 SU, 3-0-1 ATS)
Spread: Alabama -3.5, Total: 44.5
Ben Hill Griffin Stadium, Gainesville, FL – Saturday, 8:00 ET
Kentucky Wildcats (2-2 SU, 1-3 ATS) @ #2 LSU Tigers (4-0 SU, 3-1 ATS)
Spread: LSU -30, Total: 44.5
Tiger Stadium, Baton Rouge, LA – Saturday, 12:20 ET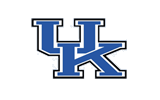 The Bayou Bengals have definitely stated their case to be the No. 1 team in the country after starting off with as horrifying of a schedule as they have. That being said, they also haven't had access to their starting quarterback, Jordan Jefferson either. Now, a Kentucky team that was absolutely stomped into oblivion last week at home against Florida has to come on the road into the Bayou to try to stick within 30 of the Tigers. Good luck to Head Coach Joker Phillips and company. They're going to need it.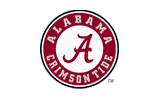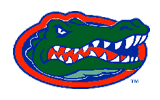 This is the biggest game of the year to date in the SEC, as both of these teams have a real chance of playing for the National Championship. We're not so sure how real the Gators are quite yet. They've looked great, but they really haven't played all that much in terms of competition either. This is a major step up against an Alabama team that has already gone on the road and crippled Penn State. The Tide could make their case for being No. 1 a week after LSU did just that at West Virginia.
UCLA Bruins (2-2 SU, 1-3 ATS) @ #4 Stanford Cardinal (3-0 SU, 3-0 ATS)
Spread: Stanford -21, Total: 54
Stanford Stadium, Palo Alto, CA – Saturday, 10:30 ET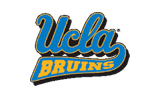 The Cardinal have quietly done absolutely nothing wrong this year, going 3-0 SU and ATS. However, they know that they have some more impressing to do if they want to be considered amongst the elite teams in the nation. This isn't a game that can really help them, only hurt. It's one that shouldn't be anywhere near all that close, though UCLA is badly looking for a signature win to help save Head Coach Rick Neuheisel's job this year. QB Andrew Luck and crew should march on in a weak Pac-12 battle on the farm.
Nevada Wolf Pack (1-2 SU, 1-2 ATS) @ #5 Boise State Broncos (3-0 SU, 2-1 ATS)
Spread: Boise State -27, Total: 62.5
Bronco Stadium, Boise, ID – Saturday, 2:30 ET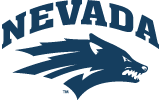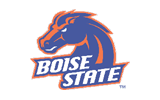 It's an early start time on the Smurf Turf, and if Nevada if lucky, the Broncos will still be half asleep when this one gets underway. There's no doubt who the superior team is on Saturday, as Boise State knows that it is going to want to get some big time revenge for last year's loss in Reno. Sure, this isn't the same Wolf Pack team that had a shot of finishing last year ranked in the Top 10 in the land, but it's also not a team that is going to be bowling this year in all likelihood either. Boise State should rock and roll.
#8 Nebraska Cornhuskers (4-0 SU, 1-3 ATS) @ #7 Wisconsin Badgers (4-0 SU, 3-0-1 ATS)
Spread: Wisconsin -9, Total: 56.5
Camp Randall Stadium, Madison, WI – Saturday, 8:00 ET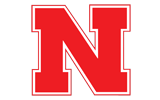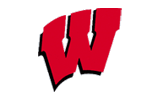 Welcome to the Bounce House, Nebraska! This is going to be the first time that the Huskers take the field in a Big 10 conference game, and it is likely going to be the end of their run as a National Championship contender. In fairness, the children of the corn did put up their best effort of the season last week at Wyoming, but that was Wyoming, and this is Wisconsin. The Badgers will be led by QB Russell Wilson, who has the Camp Randall faithful "Jumpin' Around" all over the place. There's no doubt that it'll be like an insane asylum in Madison on Saturday night in one of the biggest games that this conference has seen in quite some time.
Auburn Tigers (3-1 SU, 1-3 ATS) @ #9 South Carolina Gamecocks (4-0 SU, 2-2 ATS)
Spread: South Carolina -9.5, Total: 59.5
Williams Brice Stadium, Columbia, SC – Saturday, 3:30 ET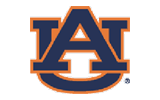 Is Auburn legit, or not? This is a team that many thought was going to struggle and struggle mightily this year, but it does have a win to its credit against a game bunch of Bulldogs from Mississippi State, and it has a chance to make a real name for itself this weekend in Columbia. The Gamecocks are getting better, but their defense is still shoddy at best. There could be a slew of points put on the board in this one, as neither one of these teams is truly proficient on this side of the ball. This is an early chance for the Cocks to jump out to 3-0 in conference play.
#15 Clemson Tigers (4-0 SU, 3-1 ATS) @ #10 Virginia Tech Hokies (4-0 SU, 1-3 ATS)
Spread: Virginia Tech -6.5, Total: 50
Lane Stadium, Blacksburg, VA – Saturday, 6:00 ET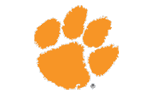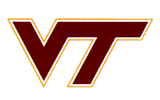 Speaking of teams that we have no idea if they're legit or not… Clemson has played two straight great games at home against Auburn and Florida State, but we're really not all that sure how good either of those teams are either, especially since the Noles nearly won in Death Valley with a freshman quarterback who had never started a game before in his career. The Hokies are for real though, and playing this one on the road is going to be very, very tough for the Tigers.
#13 Texas A&M Aggies (2-1 SU, 1-2 ATS) @ #18 Arkansas Razorbacks (3-1 SU, 2-2 ATS)
Spread: Texas A&M -2.5, Total: 62
Dallas Cowboys Stadium, Arlington, VA – Saturday, 12:00 ET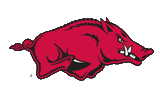 Both of these teams lost last week, and both of them know that one more loss, and they can kiss any hopes of winning the BCS National Championship goodbye once and for all. The Aggies are the team with more on the line in all likelihood, as they are about to be transitioning into the SEC West. Considering the fact that they haven't historically played that well against the Hogs and that they were crushed last year by the LSU Tigers in the Cotton Bowl, they're going to want to prove that they are going to be able to join this conference to compete, not just be another doormat for teams like the Tigers, Tide, and Razorbacks to roll over.
#14 South Florida Bulls (4-0 SU, 3-1 ATS) @ Pittsburgh Panthers (2-2 SU, 1-3 ATS)
Spread: South Florida -2.5, Total: 51.5
Heinz Field, Pittsburgh, PA – Thursday, 8:00 ET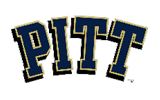 This should be an easy one for the Bulls, right? After all, it was only a month ago that they were able to go into South Bend to beat the Fighting Irish, the same team that knocked off the Panthers just last week right here in the 'Burgh. No problems… right??? U-Pitt badly needs to get going if it hopes to go bowling this year, as a loss in this one would have the team getting perilously close to not making a bowl game on the campaign. Losses in back to back weeks sting. Three in a row would be a disaster. This should be a good litmus test for a USF team that hasn't left Raymond James Stadium in weeks.
#16 Baylor Bears (3-0 SU, 2-0 ATS) @ Kansas State Wildcats (3-0 SU, 2-1 ATS)
Spread: Baylor -3.5, Total: 63.5
Bill Snider Family Memorial Stadium, Manhattan, KS – Saturday, 3:30 ET
QB Robert Griffin has 962 passing yards, 167 rushing yards, and a total of 14 TDs without turning the ball over once on the season. Not bad for a man who has never had more than 30 total scores in a season in his career, eh? However, this is a tough test in Manhattan against a Kansas State team that is screaming for respect. What else do the Cats have to do to get some Top 25 love? Upsetting Baylor would be the ultimate panacea and get the job done for KSU.
#17 Texas Longhorns (3-0 SU, 2-1 ATS) @ Iowa State Cyclones (3-0 SU, 2-1 ATS)
Spread: Texas -9.5, Total: 47.5
Jack Trice Stadium, Ames, IA – Saturday, 7:00 ET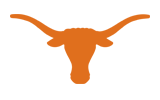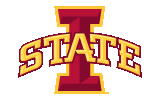 Speaking of teams that are clamoring for some Top 25 love, what about Iowa State? The Cyclones have three wins, two of which have come against legit AQ schools, and they aren't really even being strongly considered, whereas teams like the 2-2 Seminoles are still relatively comfortably in. Texas hasn't been that impressive this year either, though its win against UCLA two weeks ago was noteworthy on the road. The Horns have a score to settle with the Cyclones as well after getting clocked at home as three TD favorites in this fixture last year.
Minnesota Golden Gophers (1-3 SU, 2-2 ATS) @ #19 Michigan Wolverines (4-0 SU, 3-1 ATS)
Spread: Michigan -19.5, Total: 53.5
Michigan Stadium, Ann Arbor, MI – Saturday, 12:00 ET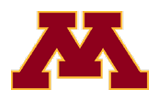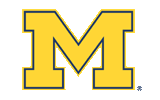 The Little Brown Jug will be awarded on Saturday, and in all likelihood, for the fourth straight time, it will go to the Wolverines. Minnesota is just a wreck right now, and it has already been beaten by an FCS school and by New Mexico State. QB Denard Robinson has to be licking his chops about the idea of running all over the place on this defense. However, the fear has to be there in Ann Arbor that the midseason swoon is set to occur, as this has become a norm for the Wolverines over the course of the last several seasons, just as hope starts to run high for the program. Maybe Head Coach Brady Hoke can work problems out.
SMU Mustangs (3-1 SU, 2-2 ATS) @ #20 TCU Horned Frogs (3-1 SU, 2-2 ATS)
Spread: TCU -13, Total: 56.5
Amon G. Carter Stadium, Fort Worth, TX – Saturday, 3:30 ET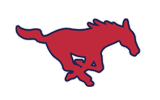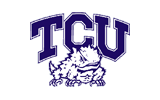 It's the old Lone Star State spelling bee this week, as SMU takes on TCU. The Horned Frogs have most certainly righted the ship, and they have a chance to make some real noise here going forward. They won't be a BCS team, but it would be a real accomplishment for this club, even if it did lose to Boise State down the road, to finish with 10 wins and a spot in the Top 25 when it was said and done. This is not a game that can be lost for that to happen, though. SMU is just trying to prove that it belongs this year before the Conference USA season gets underway.
#21 Georgia Tech Yellow Jackets (4-0 SU, 4-0 ATS) @ North Carolina State Wolfpack (2-2 SU, 0-4 ATS)
Spread: Georgia Tech -9.5, Total: 63
Carter Finley Stadium, Raleigh, NC – Saturday, 3:30 ET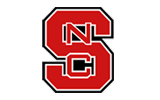 The Wolfpack haven't covered a game yet this year, and the Ramblin' Wreck are a perfect 4-0 ATS. Theoretically, the outcome of this game shouldn't be in a heck of a lot of doubt if recent history repeats itself. However, at some point, G-Tech is going to be challenged because of its poor defense, as the offense isn't going to keep putting up 50 points every single week. It nearly happened last week at home against North Carolina. We find it odd that now that the Jackets have to hit the road, they're bigger favorites against what could be a comparable NC State team.
Northwestern Wildcats (2-1 SU, 1-2 ATS) @ #22 Illinois Fighting Illini (4-0 SU, 2-2 ATS)
Spread: Illinois -8, Total: 49.5
Memorial Stadium, Champaign, IL – Saturday, 12:00 ET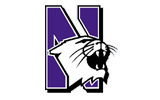 After waiting for nearly a full year, we might see QB Dan Persa this week for the Wildcats. Northwestern has been a sneaky team all season long, and this is a big opportunity to come on the road and take care of a team that is probably vastly overrated like Illinois. Head Coach Ron Zook definitely has done enough that he shouldn't be worried about his job any longer, but he'll need to post at least three or four wins in the Big 10 to make sure that he is safe. This is a game that the Illini should win, but the Cats won't go easily.
Bowling Green Falcons (3-1 SU, 3-1 ATS) @ #23 West Virginia Mountaineers (3-1 SU, 1-3 ATS)
Spread: West Virginia -19.5, Total: 60.5
Mountaineer Stadium, Morgantown, VA – Saturday, 3:30 ET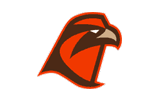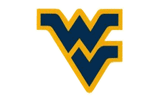 It'll be a "get better" week for West Virginia after getting smacked around by LSU in its biggest game of the season. Respect won't be had in this game, but it can certainly be lost. Bowling Green might be a bowl team this year, though MAC teams that finish with eight wins don't always get to go to the postseason. Staying competitive in games like this one usually goes a long way towards bowl placement, something that the Falcons are desperately in need of this year.
#25 Michigan State Spartans (3-1 SU, 2-2 ATS) @ Ohio State Buckeyes (3-1 SU, 2-2 ATS)
Spread: Ohio State -3, Total: 43.5
Ohio Stadium, Columbus, OH – Saturday, 3:30 ET
The Spartans and Buckeyes are badly going to try to hang around in the Big 10 Championship race this year, but the loser of this one is going to be in the world of hurt going forward. Neither of these two teams is probably Top 25 material, though the winner will be in the Top 25, and the loser will be out. That being said, at least as of right now, this is an unranked team favored over a ranked team, something that usually doesn't end well for the team with the number next to its name.
Adam Markowitz
is a staff writer living in the Orlando area. He has covered NFL, MLB, college football, CFL, AFL, NBA, college basketball, NASCAR, golf, tennis, and the NHL for a number of various outlets in his career, and he has been published by a number of different media outlets, including the Orlando Sentinel and the Wall Street Journal.