Here at Bang the Book, we have all of the top matchups of the 2011 NCAA football betting campaign covered! Today, we're taking a look at the Top 25 matchups for Week 6!
#1 Oklahoma Sooners (4-0 SU, 3-1 ATS) @ #10 Texas Longhorns (4-0 SU, 3-1 ATS)
Spread: Oklahoma -10, Total: 57
Cotton Bowl Stadium – Saturday, 12:00 ET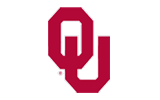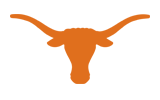 The Red River Rivalry is always one of the top games on the college football betting schedule every year, and this year is no exception. Little did we know that both of these teams would be Top 10 material this year, and both would be National Championship contenders when push came to shove. Texas is the weaker 4-0 side, having played significantly less of a schedule, but if Head Coach Mack Brown and company want to prove that they are legit, this is the time to do it. The Sooners and QB Landry Jones had better be very careful.
#18 Florida Gators (4-1 SU, 3-1-1 ATS) @ #2 LSU Tigers (5-0 SU, 3-2 ATS)
Spread: LSU -13.5, Total: 41.5
Tiger Stadium, Baton Rouge, LA – Saturday, 3:30 ET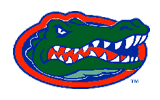 The Gators are likely going to end up dropping out of the Top 25 in their second game of a brutal October schedule in which there probably will be more defeats than victories. QB John Brantley is out of this one after taking a brutal shot in last week's loss to Alabama, and QB Jeff Driskel just doesn't have it yet to be able to beat the Bayou Bengals as a freshman. Expect this to be another statement to the rest of the country that the SEC West is clearly the best division in the land.
Vanderbilt Commodores (3-1 SU, 3-1 ATS) @ #3 Alabama Crimson Tide (5-0 SU, 4-1 ATS)
Spread: Alabama -29, Total: 41.5
Bryant Denny Stadium, Tuscaloosa, AL – Saturday, 7:00 ET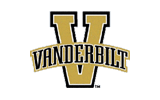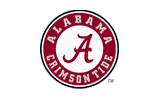 Give Vanderbilt some credit for making it to 3-0 on the year, but the SEC is just going to be too tough for it to get through. Making it to a bowl game would be a humongous accomplishment on the season. So would sticking within four touchdowns of Alabama at Bryant Denny Stadium. The Tide rolled past the Gators last week, and as long as they aren't complacent, they shouldn't have all that many issues this time around either.
Colorado Buffaloes (1-4 SU, 2-3 ATS) @ #4 Stanford Cardinal (4-0 SU, 4-0 ATS)
Spread: Stanford -29.5, Total: 59.5
Stanford Stadium, Palo Alto, CA – Saturday, 7:30 ET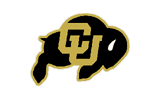 Stanford is one of the four teams left in the land that has yet to be beaten ATS this year, and we would have no reason to believe that this isn't a coverable number as well. The Buffs are just bad… really, really bad… and we don't see a way that they are hanging around in this game against the Cardinal, which really look to be one of the best teams in the land this year and are taking no prisoners.
#6 Boise State Broncos (4-0 SU, 2-2 ATS) @ Fresno State Bulldogs (2-3 SU, 2-3 ATS)
Spread: Boise State -21, Total: 58.5
Bulldogs Stadium, Fresno, CA – Friday, 9:00 ET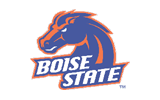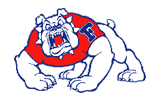 The Bulldogs are never afraid to take on any of the biggest teams in America, but this year, they just don't have the horses to beat any of them. Boise State has looked almost a tad disinterested with its schedule this year, and we are wondering if one of these teams like this one won't pick it off. Still, the Broncos should be motivated by the appearance on national television once again, and we can't see them having anything less than a relatively convincing victory.
Kansas Jayhawks (2-2 SU, 2-2 ATS) @ #7 Oklahoma State Cowboys (4-0 SU, 3-1 ATS)
Spread: Oklahoma State -31.5, Total: 73
Boone Pickens Stadium, Stillwater, OK – Saturday, 3:30 ET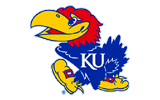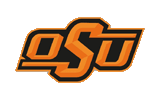 There are going to be a whole heck of a lot of points in this game, especially with the Cowboys coming off of their bye week. We wouldn't be surprised to see QB Brandon Weeden and WR Justin Blackmon hook up for a dozen catches and three or four TDs, as Kansas is a woeful defensive team. The only shot that the Jayhawks have is to try to shoot it out with the Cowboys, and if Texas A&M can't do it at home, we don't think that Kansas can do it on the road. This should be one of the more lopsided games of the week.
Boston College Eagles (1-4 SU, 1-4 ATS) @ #8 Clemson Tigers (5-0 SU, 4-1 ATS)
Spread: Clemson -21, Total: 55
Memorial Stadium, Clemson, SC – Saturday, 3:00 ET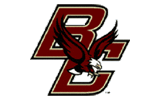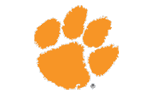 The Eagles have some massive problems this year. They've already lost at home to Northwestern without its quarterback, Duke, and Wake Forest, and that doesn't even include the road romp at UCF. Now, they have to come to Death Valley to take on a Clemson team that is one of the hottest in America. From an unranked side to No. 8 in the land in just three weeks, the Tigers don't look like they are being tamed by anyone in the ACC, especially teams of this stature.
California Golden Bears (3-1 SU, 2-2 ATS) @ #9 Oregon Ducks (3-1 SU, 2-2 ATS)
Spread: Oregon -24, Total: 65
Autzen Stadium, Eugene, OR – Thursday, 9:00 ET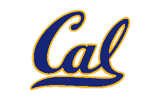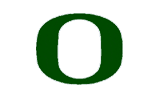 The Ducks need to badly post as many big time wins as they can to prove that they going to be the top one loss team in the land. It's going to be tough, knowing that the likes of Oklahoma, Alabama, and LSU could all end with just that one loss, and if that's the case, the U of O needs to be impressive in games like this to prove to the pollsters that it is legit. Cal is a 3-1 team right now, but we know a heck of a lot better. At best, this is a fringe bowl team this year, and at worse, the Golden Bears might legitimately not win another game. They sure aren't winning in Autzen Stadium in a nationally televised, standalone game.
#11 Michigan Wolverines (5-0 SU, 4-1 ATS) @ Northwestern Wildcats (2-2 SU, 2-2 ATS)
Spread: Michigan -7.5, Total: 59
Ryan Field, Evanston, IN – Saturday, 7:00 ET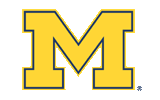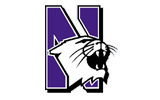 The Wildcats are a lot better than their 2-2 record suggests. They know that they have their quarterback back under center in QB Dan Persa, and perhaps if he doesn't get hurt last week, the team pulls off the upset of the undefeated Illini in Champaign. This is right around the time of year that Michigan ends up falling apart, and we wouldn't be surprised if the Cats were able to claw the maize and blue this weekend in what could be the first loss of the season for the Wolverines.
#23 Auburn Tigers (4-1 SU, 2-3 ATS) @ #12 Arkansas Razorbacks (4-1 SU, 3-2 ATS)
Spread: Arkansas -10, Total: 63.5
Razorback Stadium, Fayetteville, AR – Saturday, 7:00 ET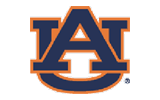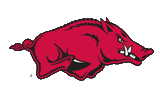 These two SEC West rivals usually play some wild, wild games. Last year, there were a whopping 108 points scored in their game at Auburn, and three years ago, the Hogs pulled off the SU upset as 16.5 points dogs on the road, the second straight time they had won SU at Auburn as double digit pups. Now, it's the Tigers that have the shot at pulling off the upset, and if they do so, there is going to be some grumbling that maybe this team is a legitimate National Championship contender after all.
Maryland Terrapins (2-2 SU, 1-3 ATS) @ #13 Georgia Tech Yellow Jackets (5-0 SU, 4-0-1 ATS)
Spread: Georgia Tech -14, Total: 63
Bobby Dodd Stadium, Atlanta, GA – Saturday, 12:00 ET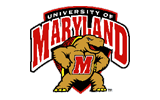 The Ramblin' Wreck look to move to 6-0 and ensure that they will be bowl bound this year when they take on the Terps, who are just looking to avoid the drop below .500. These two teams can score points and score them in bunches, and there is no doubt that there are going to be a whole slew of rushing yards on both sides. The question is whether someone in the ACC is going to be able to pick Tech off after its truly white hot start to the season. We just don't know if this is the day, especially with this game being in Atlanta.
Kentucky Wildcats (2-3 SU, 2-3 ATS) @ #14 South Carolina Gamecocks (4-1 SU, 2-3 ATS)
Spread: South Carolina -21, Total: 43
Williams Brice Stadium, Columbia, SC – Saturday, 12:20 ET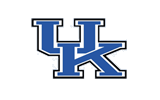 The Wildcats have played a brutal schedule these past few weeks, taking on Florida and LSU, and they get no reprieve this week taking on a South Carolina team that is coming off of its first loss of the season. QB Stephen Garcia knows that his days are numbered after that brutal beating at the hands of Auburn, and we wouldn't be surprised to see him donning a baseball hat quite a bit in this one while QB Connor Shaw takes over as the future, and present of this school.
Ohio State Buckeyes (3-2 SU, 2-3 ATS) @ #15 Nebraska Cornhuskers (4-1 SU, 1-4 ATS)
Spread: Nebraska -11, Total: 44
Memorial Stadium, Lincoln, NE – Saturday, 8:00 ET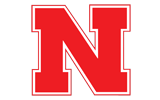 The Huskers lost their first Big 10 game in big time fashion, and now they open the doors on their conference schedule in Lincoln. Enter: Ohio State, a team that didn't live to tell about the suspensions from the outset of the season. To make matters worse, RB Boom Herron and WR DeVier Posey were both suspended for yet another game by the NCAA, and they'll sit this one out. It's hard to think that the Buckeyes are going to be 3-3 after this game, but it's a real reality that we'll have to be used to.
Illinois Fighting Illini (5-0 SU, 2-3 ATS) @ Indiana Hoosiers (1-4 SU, 3-2 ATS)
Spread: Illinois -14.5, Total: 53
Memorial Stadium, Bloomington, IN – Saturday, 2:30 ET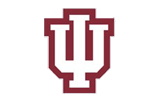 We're awfully, awfully wary of the fact that the Illini are still an undefeated team. They were lucky to survive last week at home against Northwestern, and now they have to hit the road for the first time. It's not like Indiana is all that great, but this is still a conference game and a tough one at that. It feels like at least once a year, someone comes into Memorial Stadium and gets beaten. That team could be Illinois this year.
Miami Hurricanes (2-2 SU, 1-3 ATS) @ #17 Virginia Tech Hokies (4-1 SU, 1-4 ATS)
Spread: Virginia Tech -7.5, Total: 44.5
Lane Stadium, Blacksburg, VA – Saturday, 3:30 ET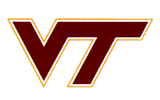 Remember when we talked about Ohio State and how we would have to get used to this being a .500 team? Isn't it even weirder to be talking about the Hurricanes as a 2-3 team that could be significantly worse by the time this is all said and done with? Virginia Tech knows that its National Championship hopes are almost certainly gone after getting blasted at home by Clemson, but there's a good chance that these two teams could meet again in the ACC Championship Game. Head Coach Frank Beamer knows that overlooking the Hurricanes would be bad news as far as that's concerned, though.
Connecticut Huskies (2-3 SU, 1-4 ATS) @ #19 West Virginia Mountaineers (4-1 SU, 2-3 ATS)
Spread: West Virginia -20.5, Total: 55.5
Mountaineer Stadium, Morgantown, WV – Saturday, 12:00 ET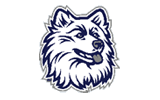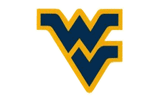 What could be a long Big East campaign for the Huskies continues this week against West Virginia on the road. The Mountaineers looked iffy for the first 10 minutes or so against Bowling Green last week, but from that point on, they really turned the corner and blew the visitors from the MAC away. Don't believe that this one is going to be a blowout just because it's a conference game? Check out the spread and ask us that question again.
Missouri Tigers (2-2 SU, 3-1 ATS) @ #21 Kansas State Wildcats (4-0 SU, 3-1 ATS)
Spread: Missouri -3, Total: 56
Bill Snider Family Memorial Field, Manhattan, KS – Saturday, 3:30 ET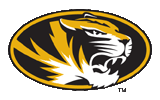 It's not all that often that you see an unranked team favored over a ranked team when the unranked team is the road team. Missouri is a team that the oddsmakers have a lot of confidence in, especially after it fought tooth and nail with the mighty Sooners in Norman a few weeks ago. Many think that Kansas State is a paper tiger, but at 4-0 with at least a few halfway decent wins, maybe that thought is undeserved.
#22 Florida State Seminoles (2-2 SU, 1-3 ATS) @ Wake Forest Demon Deacons (3-1 SU, 3-1 ATS)
Spread: Florida State -10, Total: 50
BB&T Field, Winston Salem, NC – Saturday, 12:30 ET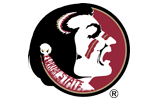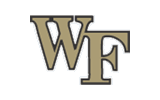 Wake Forest had a nice three year run against the Noles in which it won twice in Tallahassee and once here at BB&T Field, but since that point, the garnet and gold have fired back with two relatively resounding victories. It's still up in the air whether it'll be QB EJ Manuel or QB Clint Trickett calling the shots for FSU, but either way, you'd like to think that this game shouldn't be all that hard considering the fact that the Deacs have played absolutely no one in this 3-1 start to the season.
#24 Arizona State Sun Devils (4-1 SU, 1-4 ATS) @ Utah Utes (2-2 SU, 1-3 ATS)
Spread: Arizona State -4, Total: 48.5
Rice Eccles Stadium, Salt Lake City, UT – Saturday, 3:30 ET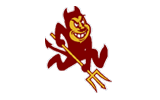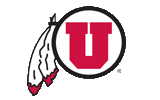 The Utes have had a disastrous start to their first campaign in the Pac-12, as they have been smashed by both Washington and USC. They really need this one against Arizona State if they have any chance of winning the Pac-12 this year, though the Sun Devils really might be saying the exact same thing. Be awfully careful with ASU, as this was a team that nearly lost last week at home to lowly Oregon State. You never know what you're getting with the Sun Devils.
#25 Texas A&M Aggies (2-2 SU, 1-3 ATS) @ Texas Tech Red Raiders (4-0 SU, 3-1 ATS)
Spread: Texas A&M -9, Total: 70.5
Jones AT&T Stadium – Saturday, 7:00 ET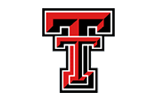 It's amazing to think that this is the last time that these two Lone Star State schools will play each other as conference rivals. Texas Tech is the undefeated team of the bunch, but the Aggies are the squad that has the ranking in the Top 25… for now… Head Coach Mike Sherman's team has slid quite a bit over the last two weeks, and another loss will both have A&M's season be toast, and will turn up the temperature on the burner on Sherman.
Adam Markowitz
is a staff writer living in the Orlando area. He has covered NFL, MLB, college football, CFL, AFL, NBA, college basketball, NASCAR, golf, tennis, and the NHL for a number of various outlets in his career, and he has been published by a number of different media outlets, including the Orlando Sentinel and the Wall Street Journal.