Here at Bang the Book, we have all of the top matchups of the 2011 NCAA football betting campaign covered! Today, we're taking a look at the Top 25 matchups for Week 8!
Texas Tech Red Raiders (4-2 SU, 4-2 ATS) @ #1 Oklahoma Sooners (6-0 SU, 4-2 ATS)
Spread: Oklahoma -29.5, Total: 70
Memorial Stadium, Norman, OK – Saturday, 8:00 ET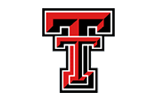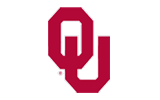 Texas Tech's fall from grace was an inevitable one, as it never even cracked the Top 25 this year in spite of the fact that it was once a 4-0 team. There is no way to avoid this drop to 4-3 though, as the Sooners are on a mission to make sure that they are going to be in the BCS National Championship Game. Perhaps if this game were in Lubbock, we'd feel just a tad differently, but when push comes to shove, we know that this is Oklahoma's game, and perhaps season to lose.
#23 Auburn Tigers (5-2 SU, 3-4 ATS) @ #2 LSU Tigers (7-0 SU, 5-2 ATS)
Spread: LSU -21.5, Total: 47
Tiger Stadium, Baton Rouge, LA – Saturday, 3:30 ET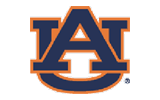 Auburn has had a decent season this year, and it is one win from bowl eligibility, but this is probably a game that is out of its grasp. Will the oddsmakers regret giving the defending champs three touchdowns to start? Perhaps. However, when push comes to shove, the Bayou Bengals are clearly the better of these two Tigers in this tale. Don't forget that three starters were just suspended for this game for LSU on Wednesday.
Tennessee Volunteers (3-3 SU, 2-2-2 ATS) @ #3 Alabama Crimson Tide (7-0 SU, 6-1 ATS)
Spread: Alabama -28.5, Total: 46
Bryant Denny Stadium, Tuscaloosa, AL – Saturday, 7:15 ET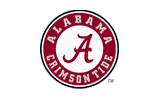 A week after getting rammed by LSU, the Volunteers have to come to Tuscaloosa to get crushed by the Crimson Tide. There should be something morally wrong with this, and the SEC should be ashamed to have done this to some of these teams. To make matters worse for Tennessee, it has to come into this game without QB Tyler Bray. LSU won by 31 last week. We can only imagine what Alabama is going to do to the Tide.
#4 Wisconsin Badgers (6-0 SU, 5-0-1 ATS) @ Michigan State Spartans (5-1 SU, 4-2 ATS)
Spread: Wisconsin -8, Total: 49
Spartan Stadium, East Lansing, MI – Saturday, 8:00 ET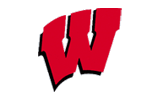 Wisconsin is becoming the last team in America to hit the road this year, and this first road test is going to be a challenge to say the least. Michigan State just knocked off the Wolverines last week in the battle of the Mitten, and now, it has to take on one of the top teams in the land. RB Montee Ball has 17 TDs, whereas the rest of the opponents that have played the Badgers only have a total of seven. This is a totally, totally different challenge though, and this is going to be one of the best games of the week.
#24 Washington Huskies (5-1 SU, 5-1 ATS) @ #5 Stanford Cardinal (6-0 SU, 6-0 ATS)
Spread: Stanford -21, Total: 62
Stanford Stadium, Palo Alto, CA – Saturday, 8:00 ET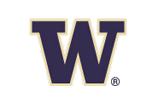 The Cardinal have the only team in the country that is perfect from an ATS standpoint, but they are going to be challenged in this one by a Washington team that is really getting disrespected. QB Keith Price knows that he has the goods to keep up with QB Andrew Luck in this one, and it would be a real testament to just see him keep this game close as opposed to getting blown away like the rest of the opponents that have played against Stanford this year.
#6 Oklahoma State Cowboys (6-0 SU, 5-1 ATS) @ Missouri Tigers (3-3 SU, 4-2 ATS)
Spread: Oklahoma State -7, Total: 69
Farout Field, Columbia, MO – Saturday, 12:00 ET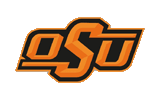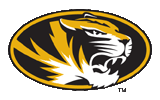 Oklahoma State might be ranked No. 6 in the country, but it knows if it wins out that it is going to be in the BCS National Championship Game. This team has withstood some major, major challenges this year on the road, including at Texas and at Texas A&M. Mizzou isn't your average 3-3 team, but it is overmatched in this game by an Okie State outfit that really looks like a chosen team this year.
Air Force Falcons (3-3 SU, 1-5 ATS) @ #7 Boise State Broncos (6-0 SU, 4-2 ATS)
Spread: Boise State -31, Total: 65
Broncos Stadium, Boise, ID – Saturday, 3:30 ET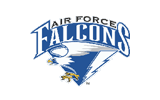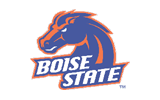 Air Force has the type of team that really could frustrate the Broncos, but it won't be to the point that they are going to struggle all that mightily. QB Kellen Moore should rip this defense apart, and as we have learned over the years with triple option teams, when they fall behind, they typically dead in the water.
North Carolina Tar Heels (5-2 SU, 3-4 ATS) @ #8 Clemson Tigers (7-0 SU, 6-1 ATS)
Spread: Clemson -10.5, Total: 58
Memorial Stadium, Clemson, SC – Saturday, 12:00 ET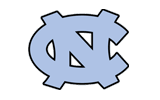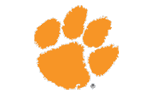 The Tigers know that they aren't going to be National Championship material this year unless a whole bunch of poo hits the fan, but winning the ACC is still something that really should happen. The team can move one step closer to the Atlantic Division title with a win this week, and three more wins in conference will get the job done. North Carolina's chance of winning the ACC come down to this in all likelihood after getting beaten by Miami last week.
#9 Oregon Ducks (5-1 SU, 3-2-1 ATS) @ Colorado Buffaloes (1-6 SU, 2-5 ATS)
Spread: Oregon -32, Total: 64.5
Folsom Field, Boulder, CO – Saturday, 3:30 ET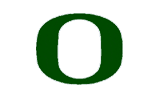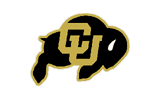 The Buffs are so overmatched in this game, it isn't even remotely funny. Oregon might not have the services of either RB LaMichael James or QB Darron Thomas, and there isn't a single soul that is afraid of this game for the Quack Attack. Don't be surprised if this number is nearly covered by halftime if both do play, and if that's the case, don't expect to see many of the starters at all after intermission.
#10 Arkansas Razorbacks (5-1 SU, 4-2 ATS) @ Ole Miss Rebels (2-4 SU, 2-4 ATS)
Spread: Arkansas -15.5, Total: 56.5
Vaught Hemingway Stadium, Oxford, MS – Saturday, 12:20 ET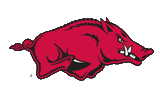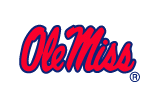 The poor Rebels… They had to bring Alabama into town last week, and now they get Arkansas, a team that is probably almost as good as the Tide. Sure, Ole Miss has a shot to score at least a few points in this game, but there is no keeping up with QB Tyler Wilson and the gang. The Hogs should be yelling Pig Sooooooey! all the way to the bank with this victory that will continue their march on the top of the BCS standings.
#11 Nebraska Cornhuskers (5-1 SU, 1-5 ATS) @ Minnesota Golden Gophers (1-5 SU, 2-4 ATS)
Spread: Nebraska -25, Total: 56.5
TCF Bank Stadium, Minneapolis, MN – Saturday, 3:30 ET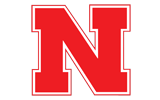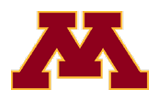 Nebraska hasn't really had that big game this year where it just blew out the opposition. We're not so sure that this won't be the game that that happens, though. Nebraska's rushing game is phenomenal with RB Rex Burkhead and QB Taylor Martinez, and the Huskers are going against a Minnesota defense that is just putrid. The Gophers have been bad against the bad part of their schedule. This is only the beginning of the big boys.
#14 West Virginia Mountaineers (5-1 SU, 3-3 ATS) @ Syracuse Orange (4-2 SU, 2-4 ATS)
Spread: West Virginia -14, Total: 58.5
Carrier Dome, Syracuse, NY – Friday, 8:00 ET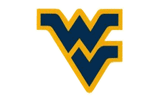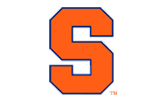 The Orange have their chance this week to make their mark on the Big East. Head Coach Doug Marrone knows that knocking off West Virginia is going to be tough, but if it happens, all of a sudden, the coast could be clear to get to the BCS. Still, just competing in a fixture like this one would be noteworthy at this point, as the Cuse still have a long way to go before going to the ACC to become a viable football school.
#16 Kansas State Wildcats (6-0 SU, 5-1 ATS) @ Kansas Jayhawks (2-4 SU, 3-3 ATS)
Spread: Kansas State -12, Total: 63
Memorial Stadium, Lawrence, KS – Saturday, 12:00 ET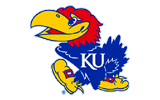 Things are going to get a heck of a lot more difficult for the Wildcats in the near future, but for now, they are enjoying life in the Top 25 in the country, and they should have another easy one to coast to 7-0 this week against Kansas. The Jayhawks are clearly the bottom feeders in this conference, and Head Coach Turner Gill knows that he might have had more talent in his final year at Buffalo than he does now.
#18 Texas A&M Aggies (4-2 SU, 2-4 ATS) @ Iowa State Cyclones (3-3 SU, 2-4 ATS)
Spread: Texas A&M -20.5, Total: 66.5
Jack Trice Stadium, Ames, IA – Saturday, 3:30 ET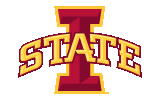 Once upon a time, Iowa State was a 3-0 team that was right on the fringe of the Top 25. Not anymore! Now, the Cyclones are back to being amongst the garbage in the Big XII, and it's time for A&M to take the garbage out once again this week when it heads to Lawrence. As long as this one isn't being overlooked, the Aggies should have no problems whatsoever.
#19 Georgia Tech Yellow Jackets (6-1 SU, 4-2-1 ATS) @ Miami Hurricanes (3-3 SU, 3-3 ATS)
Spread: Miami -3, Total: 62
Sun Life Stadium, Miami, FL – Saturday, 3:30 ET
The Yellow Jackets have had just a hellacious time going against the Hurricanes in recent years, and this season might not be an exception. Both of these teams are hoping to stay in the race in the ACC Coastal Division, and the loser is likely in a whole mess load of trouble. The Canes are playing better ball now that they have all of their suspended players back in the fold, and they are probably rightfully favorites in this game.
Marshall Thundering Herd (3-4 SU, 5-2 ATS) @ #20 Houston Cougars (6-0 SU, 4-2 ATS)
Spread: Houston -22.5, Total: 60
MM Roberts Stadium, Houston, TX – Saturday, 4:30 ET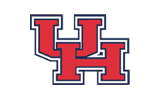 Houston is the one undefeated team that knows it has absolutely zero chance of making it into the BCS this year. The Cougs would need the help of the Boise State Broncos losing, and we just don't see that happening. Marshall is another one of these teams that has a heck of a lot of potential in Conference USA, but there is no way that it is coming on the road and pulling off the upset. Closer than three touchdowns, though? Don't count out the possibility.
#21 Illinois Fighting Illini (6-1 SU, 3-4 ATS) @ Purdue Boilermakers (3-3 SU, 3-3 ATS)
Spread: Illinois -4.5 Total: 47
Ross Ade Stadium, West Lafayette, IN – Saturday, 12:00 ET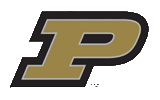 The Boilermakers are going to have a real shot at the upset in this game, and the pressure is really on to get the job done. After all, finding three more wins is going to be tough to get to a bowl game in the Big Ten. Head Coach Ron Zook has some more work to do with his team, as QB Nathan Scheelhaase and company have looked very questionable these past few weeks, including in last week's ugly home loss against the Buckeyes.
#22 Penn State Nittany Lions (6-1 SU, 1-6 ATS) @ Northwestern Wildcats (2-4 SU, 2-4 ATS)
Spread: Penn State -4 Total: 47.5
Ryan Field, Evanston, IN – Saturday, 7:00 ET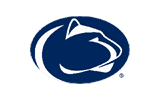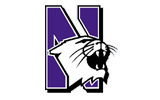 The Wildcats have been on the verge of a number of upsets over the course of the last several weeks, and now, they're going to have yet another chance to get the job done. The Nittany Lions are beaten up physically, and now they are going to have to deal with a very, very hungry team. QB Dan Persa could be in for another big game.
Adam Markowitz
is a staff writer living in the Orlando area. He has covered NFL, MLB, college football, CFL, AFL, NBA, college basketball, NASCAR, golf, tennis, and the NHL for a number of various outlets in his career, and he has been published by a number of different media outlets, including the Orlando Sentinel and the Wall Street Journal.