Here at Bang the Book, we have all of the top matchups of the 2011 NCAA football betting campaign covered! Today, we're taking a look at the Top 25 matchups for Week 9!
#3 Stanford Cardinal (7-0 SU, 7-0 ATS) @ USC Trojans (6-1 SU, 4-3 ATS)
Spread: Stanford -7.5, Total: 60
Los Angeles Coliseum, Los Angeles, CA – Saturday, 8:00 ET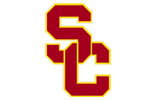 When these two teams met at this venue four years ago, it was USC that was favored by 41.5 points… The Cardinal pulled off the upset that day, and they have since improved their position by a mere seven touchdowns against the Men of Troy. That being said, both of these teams have offenses that are just awesome. There is no challenge for USC this year in terms of winning the Pac-12 or the National Championship, but there definitely is something worth fighting for here. The Trojans can crippled the National Championship hopes of Stanford, who also has the longest winning streak in the nation at 15 games. Over their last 10, they are 10-0 ATS, and over their last 13, they are 12-0-1 ATS. Not too shabby, eh?
Baylor Bears (4-2 SU, 3-2 ATS) @ #4 Oklahoma State Cowboys (7-0 SU, 6-1 ATS)
Spread: Oklahoma State -14, Total: 79.5
Boone Pickens Stadium, Stillwater, OK – Saturday, 3:30 ET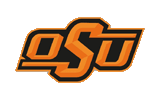 Yep, you're reading that right. 79.5. That means that 80 points have to hit the board for this one to go 'over' the 'total'. A few weeks ago, the spread probably would have been a heck of a lot closer as well. However, since that point, Okie State has been deemed as the No. 3 team in the nation and one of just three teams in all likelihood that controls its own destiny for the BCS National Championship (that number was four before the Sooners lost last week), and Baylor has gotten off to an 0-2 start in conference play. You won't find a much better quarterback battle than this though, as QB Robert Griffin III and QB Brandon Weeden put up some massive, massive numbers that a fantasy football player would have wet dreams about.
#6 Clemson Tigers (8-0 SU, 7-1 ATS) @ Georgia Tech Yellow Jackets (6-2 SU, 4-3-1 ATS)
Spread: Clemson -4, Total: 63.5
Bobby Dodd Stadium, Atlanta, GA – Saturday, 8:00 ET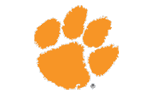 Here's another game that looked totally different just three weeks ago. At that point, Clemson was a 5-0 team that hadn't really beaten anyone of note yet, and Georgia Tech was an up and coming 5-0 team that was quickly rising in the Top 10 in the nation. Now, the Tigers have their signature win on the road at Virginia Tech, and Georgia Tech has dropped two straight games in conference play. That being said, this could legitimately still be a preview of the ACC Championship Game in December. G-Tech needs to win this game to have any hope of getting there, but Clemson can lock up the conference crown with a win in this one and one against Wake Forest.
Washington State Cougars (3-4 SU, 4-3 ATS) @ #7 Oregon Ducks (6-1 SU, 4-2-1 ATS)
Spread: Oregon -35, Total: 69
Autzen Stadium, Eugene, OR – Saturday, 3:00 ET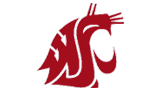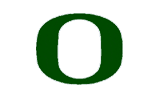 Washington State is going in the right direction, but Head Coach Paul Wulff really badly needs an upset like this one to add to his resume to feel safe for next season. Oregon has had injuries to QB Darron Thomas and RB LaMichael James, but it doesn't seem to matter what pieces get plugged into the puzzle. It's all working. This is just like what happened when James took over for the suspended RB LeGarrette Blount two years ago and lit the world on fire. In the end, this is still just a tremendous mismatch when push comes to shove, and the final score should suggest as such.
#8 Arkansas Razorbacks (6-1 SU, 4-3 ATS) @ Vanderbilt Commodores (4-3 SU, 5-2 ATS)
Spread: Arkansas -10, Total: 52
Vanderbilt Stadium, Nashville, TN – Saturday, 12:20 ET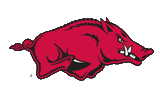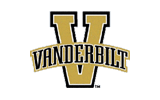 The Hogs are still steamrolling through everyone not named Alabama and LSU in the SEC, but this could be a relatively tricky game. The Commodores are badly in need of just one more upset to be able to make it to bowl eligibility rather safely by the end of the year, and they have a talented enough side to not be considered a pushover in the SEC East any longer. That being said, there is still a rather large gap between these two teams that home field advantage in Nashville doesn't quite fill in all likelihood.
#9 Oklahoma Sooners (6-1 SU, 4-3 ATS) @ #12 Kansas State Wildcats (7-0 SU, 6-1 ATS)
Spread: Oklahoma -13.5, Total: 58.5
Bill Snyder Family Memorial Field, Manhattan, KS – Saturday, 3:30 ET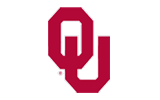 To show just how little respect the rest of the nation is giving Kansas State, it is a two touchdown underdog in this game. It's amazing to think that that's the case for a team that is actually ranked higher in the BCS than its counterpart in this one, especially at home! However, this isn't the first time we've seen this in 2011, as KSU was an underdog at home against unranked Missouri. The Sooners are trying to avoid becoming yet another one of these teams that went from a national powerhouse to a forgotten club in just two weeks' time by suffering a second straight loss.
#10 Michigan State Spartans (6-1 SU, 5-2 ATS) @ #13 Nebraska Cornhuskers (6-1 SU, 2-5 ATS)
Spread: Nebraska -3.5, Total: 50
Memorial Stadium, Lincoln, NE – Saturday, 12:00 ET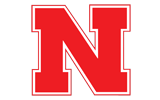 The Children of the Corn have their chance to pull out their biggest win since joining the Big Ten on Saturday when they take on the new flavor of the month in this conference, Michigan State. Sparty was able to pull off an unbelievable victory over Wisconsin right at the death last week, a win that was nearly marred by a 14 point fourth quarter collapse. The winner of this one is going to probably be a deserving Top 10 team in America with a real chance at winning both the Big Ten and the National Championship. The loser may as well pack their bags for the Capital One Bowl at best, as it won't get any better than that with two losses.
#11 Wisconsin Badgers (6-1 SU, 5-1-1 ATS) @ Ohio State Buckeyes (4-3 SU, 4-3 ATS)
Spread: Wisconsin -7.5, Total: 51
Ohio Stadium, Columbus, OH – Saturday, 8:00 ET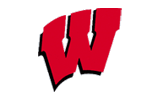 The Badgers suffered a loss that is probably going to prove to be damning to their hopes for the BCS National Championship last week in crippling form on a Hail Mary right at the gun. However, they have to realize that winning out will put them in the Big Ten Championship Game, where they will likely be favored to go to the Rose Bowl fo a second straight year, which isn't such a bad prize. Ohio State, though at just 4-3, has a chance to do the same thing if it can win out, though it has a significantly steeper mountain to climb. The Buckeyes are probably far more worried about just being bowl eligible, something that isn't nearly set in stone at this point.
#14 South Carolina Gamecocks (6-1 SU, 3-4 ATS) @ Tennessee Volunteers (3-4 SU, 2-3-2 ATS)
Spread: South Carolina -4, Total: 44
Neyland Stadium, Knoxville, TN – Saturday, 7:15 ET
There is a point in which the Volunteers have to wake up and realize that they still need three wins in their final five games to be able to make it to bowl eligibility. This is a tough game against South Carolina, but it is a winnable fixture with the Gamecocks nursing so many problems on their offense. The Ol' Ball Coach knows that, in spite of the fact that he has had a tumultuous season, this is still just three wins in conference away from being the second time in school history that South Carolina has been to the SEC Championship Game. Florida winning the Cocktail Party against Georgia would help tremendously as well.
#15 Virginia Tech Hokies (7-1 SU, 2-6 ATS) @ Duke Blue Devils (3-4 SU, 4-3 ATS)
Spread: Virginia Tech -15.5, Total: 53.5
Wallace Wade Stadium, Durham, NC – Saturday, 12:30 ET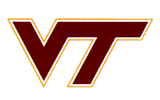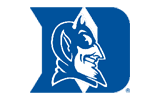 This is the third straight conference game at home for the Dookies. They nearly ended the ACC Atlantic Division race a tad prematurely when they lost by a single point to Wake Forest, and now, they have a tougher task with the Hokies coming to town. This has looked like a beatable bunch for weeks now, and V-Tech could be ripe for the picking. Remember that the Blue Devils aren't that far from bowl eligibility, and an upset like this one parlayed with a 2-2 finish against a relatively manageable schedule isn't all that far out of the question when push really comes to shove.
Missouri Tigers (3-4 SU, 4-3 ATS) @ #16 Texas A&M Aggies (5-2 SU, 2-5 ATS)
Spread: Texas A&M -11, Total: 62
Kyle Field, College Station, TX – Saturday, 12:00 ET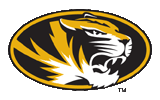 The poor Tigers really have had a brutal, brutal schedule this year, and this week, they get no reprieve with their trip to College Station. The Aggies are slowly moving back up the charts in the Big XII, and they are now just about at a point that they know if they win out, they indeed will be in the BCS in spite of those two losses. Any slip would be fatal though, so A&M needs to be very careful with a very dangerous 3-4 team. This is probably the best sub-.500 team in the country this year, and the Tigers are still scratching and clawing just to reach bowl eligibility.
Purdue Boilermakers (4-3 SU, 4-3 ATS) @ #17 Michigan Wolverines (6-1 SU, 5-2 ATS)
Spread: Michigan -14, Total: 53
Michigan Stadium, Ann Arbor, MI – Friday, 12:00 ET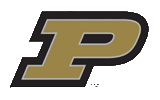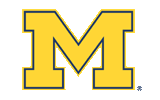 Purdue, believe it or not, has as good of a chance of winning the Leaders Division of the Big Ten as any of the other teams do now that Wisconsin has fallen. The Boilers will just take the two wins necessary to get to a bowl game, though. Michigan may actually be a fringe at large BCS team this year, even if Michigan State doesn't fall twice more in conference to put it in a position to win the Legends Division of this conference to make it to the first Big Ten Championship Game.
Rice Owls (2-5 SU, 3-4 ATS) @ #18 Houston Cougars (7-0 SU, 5-2 ATS)
Spread: Houston -28, Total: 71.5
MM Roberts Stadium, Houston, TX – Thursday, 8:00 ET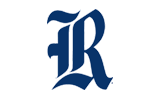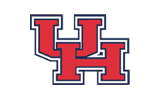 The Owls and Cougars both share the city of Houston together, but aside from that, there isn't a whole heck of a lot that they share. The last time that Rice paid a visit to MM Roberts Field, Houston dropped a whopping 73 points on the Owls, and it did so with just three passing touchdowns in the entire game. Needless to say, Rice is outmatched in this one, but Houston absolutely cannot afford even the slightest of slips if it hopes to have any chance whatsoever to make it to the BCS.
Illinois Fighting Illini (6-2 SU, 3-5 ATS) @ #19 Penn State Nittany Lions (7-1 SU, 2-6 ATS)
Spread: Penn State -5, Total: 40.5
Beaver Stadium, University Park, PA – Saturday, 3:30 ET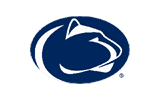 With Wisconsin out of the way, the Nittany Lions now totally control their own destiny in the Big Ten to be able to make it to the BCS. The schedule has been pretty thin for Joe Pa and the gang, but there is no doubt that, with just that one loss to Alabama, this is a legitimate Top 25 team. We have found out over the past two weeks that Illinois is anything but a legit Top 25 team, and it should now have its sights set on something like the Insight Bowl or something of the sorts this year. All of a sudden, with a third straight loss, Head Coach Ron Zook could be right back on the hot seat once again after seemingly getting off of it with six straight wins to start the season. If Illinois has any hopes of winning the conference, it has to have this game.
Colorado Buffaloes (1-7 SU, 2-6 ATS) @ #20 Arizona State Sun Devils (5-2 SU, 2-4-1 ATS)
Spread: Arizona State -31, Total: 56.5
Sun Devils Stadium, Tempe, AZ – Saturday, 6:30 ET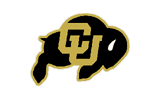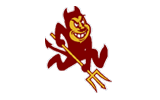 The nightmarish season for the Buffs continues on Saturday in the desert, where they are surely going to be wilting away for another big time loss. We haven't spoken all that much about Arizona State lately, but with the rest of the Pac-12 South more or less just folding around it, there is no reason for it to not go to the Pac-12 Championship Game against the Oregon/Stanford winner down the road. The sad part though, is that this is clearly not even one of the best three teams in this conference, and it might not even be one of the best four teams either. That being said, ASU will punch its ticket to a bowl game by throttling the Buffaloes.
Florida Gators (4-3 SU, 3-3-1 ATS) @ #21 Georgia Bulldogs (5-2 SU, 4-3 ATS)
Spread: Georgia -3, Total: 49
Ever Bank Field, Jacksonville, FL – Saturday, 3:30 ET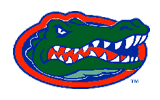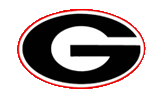 The winner of this game very well could be headed to the SEC Championship Game if South Carolina truly proves to fold down the stretch as we are all expecting. The World's Largest Cocktail Party has been dominated by the Gators in recent history, including in last year's overtime win that ultimately put Head Coach Mark Richt on a very, very hot seat in Athens. Many think that he was lucky to survive the team's bowl loss at the Liberty Bowl against UCF. That being said, after an 0-2 start to the season which was very predictable, the Bulldogs have rattled off five straight wins, and they look to have turned a corner. QB Aaron Murray has a shot to make himself a hero in Athens if he can win this game for the Dawgs.
Iowa State Cyclones (3-4 SU, 3-4 ATS) @ #22 Texas Tech Red Raiders (5-2 SU, 5-2 ATS)
Spread: Texas Tech -15.5, Total: 66.5
AT&T Jones Stadium, Lubbock, TX – Saturday, 7:00 ET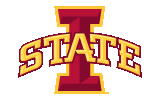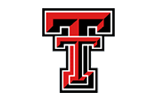 The Cyclones started off the season at 3-0, and the Red Raiders were 4-0, but neither one of these teams had really garnered any legitimate Top 25 consideration. ISU has lost four in a row, while Texas Tech had lost back to back games before last week. And then something funny happened. The Red Raiders went into Norman and beat arguably the best team in the country. Now all of a sudden, two teams that looked like they were running parallel courses have diverged, and the hosts in this one look like runaway favorites. T-Tech has to be weary of a letdown though, as the Cyclones badly need to find an upset like this one to ensure any chance of going bowling this year.
#24 West Virginia Mountaineers (5-2 SU, 3-4 ATS) @ Rutgers Scarlet Knights (5-2 SU, 5-2 ATS)
Spread: West Virginia -7, Total: 54
Rutgers Stadium, Piscataway, NJ – Saturday, 3:30 ET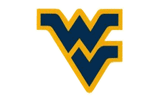 West Virginia and Rutgers were both undefeated teams in Big East play before last week, when they both went on the road and put up bitterly disappointing results. Now, the two are trying to pick up the pieces, and the loser is going to be in a boatload of trouble going forward if they want to make it to the BCS. This is a particularly embarrassing spot for West Virginia to be in. It only seems like a matter of time until Cincinnati falls, and if that's the case, if the 'Neers get beaten for a third time this year, there might not be a team ranked in the Top 25 in this conference. And you want to know why the Big East is scrambling to keep its automatic qualifying bid into the BCS…
#25 Southern Mississippi Golden Eagles (6-1 SU, 5-2 ATS) @ UTEP Miners (4-3 SU, 6-1 ATS)
Spread: Southern Mississippi -10, Total: 57
Sun Bowl Stadium, El Paso, TX – Saturday, 8:00 ET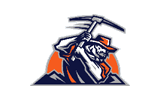 Southern Miss is the second team from Conference USA to make it into the Top 25 this year, and it has a great chance of starting to place a stamp on its spot in the Conference USA Championship Game in the coming weeks. There are a lot of underachieving teams in the East Division of this conference, but all of them are truly dangerous come conference play, and games like this against West Division schools are the ones that the Golden Eagles cannot afford to lose. Meanwhile, UTEP is just hoping to make it back to a bowl game this year, something that two more wins should ensure.
Adam Markowitz
is a staff writer living in the Orlando area. He has covered NFL, MLB, college football, CFL, AFL, NBA, college basketball, NASCAR, golf, tennis, and the NHL for a number of various outlets in his career, and he has been published by a number of different media outlets, including the Orlando Sentinel and the Wall Street Journal.