Conference USA is about to be shaken up by the Big East, as a number of teams are about to head to the BCS conference. That being said, the UCF Knights are going to be shipping out in all likelihood after this year, but they are going to want to make one more big time push in Conference USA before departing, and that means that they are going to have to take down the Tulsa Golden Hurricane on Thursday night in NCAA football betting action.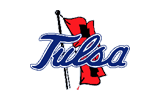 The Golden Hurricane have had themselves a heck of a whirlwind of a season. They started off the year at 1-3, but in fairness, they played three Top 5 teams in the country in the Oklahoma Sooners, Oklahoma State Cowboys, and Boise State Broncos. Aside from that, the team is 5-0 SU and 3-2 ATS, and it has put up at least 31 points in all of its games. Remember though, that that isn't the end of the distraction that this team has had. WR Damaris Johnson, one of the top all purpose yardage men in the history of college football was booted off the team at the start of the year, and Head Coach Todd Graham left for the University of Pittsburgh well after most of the coaches were already signed thanks to the off the field problems of Mike Haywood. Sure, the Tulsa defense stinks, ranking No. 80 or worse in virtually every major defensive category, but the offense has done it all this year. QB GJ Kinne has thrown for 1,895 yards, and both RBs Ja'Terian Douglas and Trey Watts have over 500 rushing yards. This is a dangerous, dangerous team.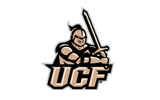 The Knights have reached their turning point and potentially a crossroad of their school's history. They are likely headed to the Big East after this season is over, and they are doing so after a year which could be classified as a disaster, or a reasonable accomplishment. Head Coach George O'Leary led this team to the Conference USA championship last year, and the expectations with a team that largely came back, especially on offense, were very high. Instead, the offense has been lackluster, and the team is just 4-4 to show for its first eight games. That being said, winning out would still send this team to the Conference USA Championship Game once again. This is a tough, tough road ahead though, as these next two games come against the Golden Hurricane and the East Division leaders, the Southern Miss Golden Eagles. If those two games are lost, any further slip would take UCF out of bowl eligibility. If the Knights are going to win this game, they're going to have to play well defensively. The team is the only one in America, including the Alabama Crimson Tide, that rank in the Top 5 in the land in total yards, passing yards, rushing yards, and scoring.
Tulsa Golden Hurricane @ UCF Knights Pick: In the history of UCF's brand new stadium, there haven't been all that many primetime games. That being said, the Knights just aren't the better team in this game. Tulsa is going to come on the road and crush the Bright House Networks Stadium crowd, one which should be raucous.
NCAA Football Pick: Tulsa Golden Hurricane +1.5 at Bookmaker Sportsbook.
Share it now!
Adam Markowitz
is a staff writer living in the Orlando area. He has covered NFL, MLB, college football, CFL, AFL, NBA, college basketball, NASCAR, golf, tennis, and the NHL for a number of various outlets in his career, and he has been published by a number of different media outlets, including the Orlando Sentinel and the Wall Street Journal.