For the second straight week, the BYU Cougars are going to be playing at home in Friday Night Football. This time though, they are huge favorites on the NCAA football odds against the Utah State Aggies.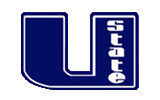 The Aggies aren't quite at the level yet of being the best team in the Beehive State, but they are definitely making some headway and could be inching up on the likes of BYU and the Utah Utes with wins like this one. Yes, the team has two losses this year, but the defeats against the Colorado State Rams and Auburn Tigers came by a combined five points, and both games were absolutely winnable at the death. That being said, these are the games that good teams win and bad teams lose, and that could be a bad foreshadowing for what might be the biggest game that USU will play all season long. Offense definitely hasn't been a problem for the Aggies, as they have dropped at least 34 points in all three of their games this year. Duel threat QB Chuckie Keaton has 465 yards through the air and another 130 on the ground, totaling five TDs without an INT. The frosh is definitely learning on the job though, and he is going to be looked upon to pull off the same amazing upset that QB Diondre Borel did last year in this fixture at home against the Cougs.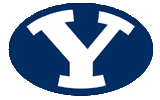 The season hasn't exactly been salvaged for Head Coach Bronco Mendenhall and company, but a win under the Friday night lights against a solid UCF Knights club was definitely a victory to savor for the program in its first year of independence. Now, Utah State is going to provide a different type of challenge. Whereas that game against the Knights was considered by many to be a tossup, this is a duel that BYU is expected to win, and it is the first game of its sorts this year for a team that has already had close calls against the Ole Miss Rebels and Texas Longhorns as well. Still, averaging just 291.2 yards per game with a returning quarterback in Jake Heaps and a running back like JJ Di Luigi that should be able to do just about everything on the field is unacceptable, especially for a program that used to be known as "QB U." The Cougars haven't scored more than two offensive TDs in any game this year.
Utah State Aggies @ BYU Cougars Pick: Be very, very careful, BYU. We tend to think that the Aggies are better than their record indicates, and after last week's win against UCF, the Cougs are probably going to feel all high and mighty about themselves. Don't be overly surprised if this one comes right down to the final few ticks on the clock, just as most of the other BYU games have this year.
NCAA Football Pick: Utah State Aggies +7.5 at Bookmaker Sportsbook.
Aaron Ryan
Aaron Ryan has been in the sportswriting biz since the late-90s, and he has worked side by side with some of the best and brightest in sports gambling. Always searching for the best trends in sports, Andrew uses his brilliant math mind to his advantage to beat the books.