It's the "Big Game" in the Pac-12, and it is certainly one of tremendous note. We're set to make our college football pick for the clash between the Cal Golden Bears and the Stanford Cardinal.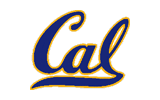 The Golden Bears won their first three games of the season, but since that point, they have been awfully up and down. They lost three in a row in conference, then turned around and won three out of four both from an SU standpoint and an ATS standpoint. These last two wins might not have helped the team to make it to the Pac-12 title game, as that dream is already out of the question. However, what it did do was likely save the job of Head Coach Jeff Tedford. Of course, a win like this in the "Big Game" would help him dramatically as well, especially after Stanford came to Berkeley last year and stomped Cal 48-14. QB Zach Maynard has thrown for a bunch of yards this year with 2,285, but he is only completing 54.6 percent of his passes and is averaging just 7.2 yards per pass attempt. A TD/INT ratio of 14/11 just doesn't cut it for the most part, especially against some of the best teams in the land.
Stanford is really at a crossroad right now, and it will be interesting to see how the team reacts. The Cardinal weren't just beaten last week, but they were absolutely destroyed by the Oregon Ducks. It is clear that, without a small miracle, a shot at the National Championship Game is gone, as it a chance at the Rose Bowl without Oregon being in the title game. Will QB Andrew Luck's team go in the ground, or will it come out of this like gangbusters? The good news is that the team has been at home all week, and it will have all sorts of support from the crew in Palo Alto. This is probably another game in which WR Chris Owusu misses out on with a concussion. Luck looked a bit lost against an Oregon defense that isn't typically all that great, throwing two picks and completing not even 60 percent of his passes. The Heisman Trophy favorite still has 29 TDs against seven picks this year, and he is still completing 70.6 percent of his passes for 2,695 yards.
California Golden Bears @ Stanford Cardinal Pick: These big time rivalry games usually end with relatively close results. The last two games played between these two here at Stanford Stadium have ended with margins of victory of six for Cal and seven for Stanford. Though we do think that the Cardinal are going to win this game relatively comfortably, three scores is just too much. Back Maynard and the Bears to come forth with a respectable effort to at least keep this game close for awhile.
College Football Pick: California Golden Bears +18.5 at Bookmaker Sportsbook.
Adam Markowitz
is a staff writer living in the Orlando area. He has covered NFL, MLB, college football, CFL, AFL, NBA, college basketball, NASCAR, golf, tennis, and the NHL for a number of various outlets in his career, and he has been published by a number of different media outlets, including the Orlando Sentinel and the Wall Street Journal.