The Colorado Buffaloes make their debut carrying the Pac-12 banner on Saturday when they head to the Big Island to take on the Hawaii Warriors.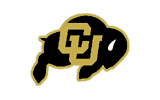 The Buffs made the move into the Pac-12 from the Big XII, and it is a move that it probably will end up appreciating in the long run. Still, this program is a wreck right now thanks to the horrible tenure of Dan Hawkins. Last year, this team ranked No. 84 in the land in scoring at just 24.2 points per game and didn't rank in the top half of the nation in any major category offensively. Now, a lot of the garbage is gone from this squad, though RB Rodney Stewart and his 1,318 rushing yards from a year ago returns. Of course, the defense really wasn't a whole heck of a lot better, especially in the secondary. Not a good problem to have when you're playing against Hawaii. This secondary conceded 259.8 yards per game a season ago, 110th in the nation. Of course, when you play against teams like Oklahoma and Oklahoma State, you're going to give up plenty of passing yards. However, there's no excuse for ranking dead last in the Big XII. That's why Colorado has been awful for years, and that's why the team is going to probably get off to a rocky start in the Pac-12 this year as well.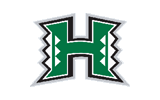 Meanwhile if you're Hawaii, you have to be grinning from ear to ear right now. The team averaged 39.6 points per game last season, and though it suffered a brutal loss in its own bowl game, it was still a 10 win season last year. The Warriors put up 508.6 yards per game, No. 5 in the land, and they are bringing back their catalyst of the bunch, QB Bryant Moniz. Moniz threw for 5,040 yard a season ago, and he has the potential to be even better this season. The problem is that he has lost a slew of his top targets from a season ago. RB Alex Green is gone, as are both of the 1,300+ yard receivers from last year, Kealoha Pilares and Greg Salas. However, this run and gun offense has always been stellar no matter what pieces of the puzzle have been involved, and we are sure that WR Royce Pollard will be able to step in and be a 1,500 yard receiver in his own right this year after going for 901 yards and seven scores as the third wide out in 2010.
Colorado Buffaloes @ Hawaii Warriors Pick: The Warriors just have a whole heck of a lot more going for them right now than the Buffs do. Hawaii just doesn't lose here on the Big Island, and after getting knocked off so badly by the Tulsa Golden Hurricane in the Hawaii Bowl, this is the perfect spot for some revenge.
Free NCAA football Pick: Hawaii Warriors -7 @ Bookmaker Sportsbook
Adam Markowitz
is a staff writer living in the Orlando area. He has covered NFL, MLB, college football, CFL, AFL, NBA, college basketball, NASCAR, golf, tennis, and the NHL for a number of various outlets in his career, and he has been published by a number of different media outlets, including the Orlando Sentinel and the Wall Street Journal.