After losing a tremendous triple overtime duel this past week, the USC Trojans will lock horns with the lowly Colorado Buffaloes in NCAA football betting action on Friday night.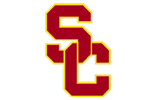 Give the Men of Troy credit, as they proved that they could stand toe to toe with the best teams in the country last Saturday in a game that started with regional TV coverage and ended nationally in three overtimes. QB Matt Barkley proved that he is still one of the top signal callers in the land and that he can strike from anywhere on the field. After a relatively sluggish offensive start to the year, the unit once again came forth with a great effort, netting 34 points in regulation and 48 overall for the game against a stout Stanford Cardinal defense, marking the second time this year that the squad reached the 48-point barrier and the fourth straight game with at least 30 points. Head Coach Lane Kiffin never pulls punches either, and he made his opinions clear in the postgame reports on Saturday that he was upset with the Pac-12 officiating. Don't think for one second that those complaints might not be heard loud and clear by the refs in this game, and a close call might end up going his way as a result.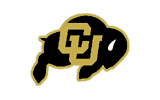 And then there is Colorado, which is clearly the worst team in the Pac-12 and is probably the worst team amongst the AQ schools in the country. The Buffs had to hope that moving to the Pac-12 would help out with some games against different rivals, but in the end, the bottom of this conference is better than they are, just as was the case in the Big XII as well. There certainly won't be a game in which the Buffaloes are favored for the rest of the year barring some strange turn of events, and odds have it, they are going to suffer four more double digit defeats when it is said and done as well. First year Head Coach Jon Embree knows that there isn't a whole heck of a lot that he can do about it either. His top back, RB Rodney Stewart has been out of action for the past two weeks with a knee injury, and though he is expected to come back in this one, he is still doing so against a great defense for a rushing attack that ranks No. 114 in the nation at just 90.0 yards per game.
Colorado Buffaloes @ USC Trojans Pick: There's a point that the oddsmakers have just overreacted too much, and we tend to think that this is the point for that. The Buffs were 30.5 point underdogs against Oregon and 32 point underdogs against Arizona State, and at some point, the team is going to figure out how to stick inside of a number of this type of a magnitude. To keep this one within 17 or so would be a triumph. Back Colorado.
College Football Pick: Colorado Buffaloes +21 at Bookmaker Sportsbook.
Adam Markowitz
is a staff writer living in the Orlando area. He has covered NFL, MLB, college football, CFL, AFL, NBA, college basketball, NASCAR, golf, tennis, and the NHL for a number of various outlets in his career, and he has been published by a number of different media outlets, including the Orlando Sentinel and the Wall Street Journal.