Two up and coming programs in the Lone Star State will duke it out in NCAA football betting action on Sunday in a crucial clash, as the Texas A&M Aggies will host the SMU Mustangs.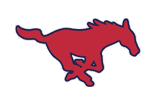 Head Coach June Jones has really turned SMU into a legitimate program for the first time since the days of the death penalty that crippled the school. QB Kyle Padron has rounded into one of the best quarterbacks that the state of Texas has to offer (which is really saying something), and he is going to hope to use his experience to lead a fantastic run and shoot offense this year. SMU averaged 415.9 yards per game last season en route to its loss in the Conference USA Championship Game against the UCF Knights, and better is expected this year. Watch out for RB Zach Line as well. Even though he isn't going to be featured for all that many carries relatively speaking, he's a force by the goal line, where he accounted for 10 TDs last year. He also averaged 6.1 yards per carry, certainly a number that isn't worth slouching about. Think SMU has a bone to pick with the Aggies? The last time that they played against them, the Mustangs were blown away 66-7. If SMU really wants to get into the Big XII, this is the type of game that it at least has to stay competitive in.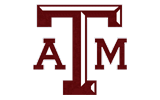 Head Coach Mike Sherman has the No. 9 ranked team in the nation this year after last season's thrilling run through the end of the Big XII campaign. The offense did score plenty of points with QB Jerrod Johnson running the show, but the team responded a heck of a lot better to QB Ryan Tannehill. Tannehill has emerged now as a dark horse Heisman Trophy candidate after throwing for 1,638 yards and 13 TDs against six picks last season. He's got some help in the backfield in the form of RB Cyrus Gray and RB Christine Michael, both of which battled injuries last season. WRs Jeff Fuller and Ryan Swope are fantastic, and both should be big assets in the passing game. The question for A&M is whether or not it has a defense worthy enough of a Top 10 ranking in the country. We guess not. Though the team did play well down the stretch, it allowed 41 to the LSU Tigers in the Cotton Bowl and had several other dud games to boot. This is a dangerous fixture against a team that does have the ability of scoring points in bunches.
SMU Mustangs @ Texas A&M Aggies Pick: This is a case where SMU has everything to gain and absolutely nothing to lose. The Aggies played well down the stretch last season, but it's not good enough to make us believe that they are good enough to cover more than two TDs on the NCAA football odds against a team that has the ability to win 10 games this season.
Free NCAA football Pick: SMU Mustangs +16 @ Bookmaker Sportsbook
Adam Markowitz
is a staff writer living in the Orlando area. He has covered NFL, MLB, college football, CFL, AFL, NBA, college basketball, NASCAR, golf, tennis, and the NHL for a number of various outlets in his career, and he has been published by a number of different media outlets, including the Orlando Sentinel and the Wall Street Journal.