Two of the more talented teams in college basketball betting action meet in the Elite 8 on Sunday afternoon, as the Kentucky Wildcats face the Baylor Bears.
Join the BTB Expert Handicappers right now! Click Here for our guaranteed March Madness picks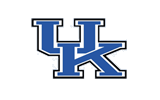 The Wildcats know that they are the most dangerous team in this tournament, but they know that they are going to be going against a very talented Baylor team in this one. Michael Kidd-Gilchrist has already announced that he is going to be heading to the NBA after this tourney is over, and we expect to hear the same out of Anthony Davis. Davis is averaging 14.2 points and 10.1 boards per game, and he is one of the best big men in the entire country. All five of the starters and the top bench man are averaging at least 10.0 points per game this year, and there isn't another team in the country that can boast that it has six double digit point scorers. Doron Lamb is shooting 47.2 percent from the floor and 47.4 percent from beyond the arc this year, and he is one of the top sharpshooters in the country. He is going to have to do the job in the clutch and make sure that he gets this team through such a big time challenge.
This Baylor team has been in the Sweet 16 quite a few times in recent history, making it one of the more successful and consistent tourney teams in the field. That being said, there isn't a Final Four run that has come to the Bears yet, and this is going to be a difficult task to get past to reach New Orleans as well. Again, this is a team that just has a slew of talent. We haven't seen the best out of all of the Bears in this tourney, knowing that Perry Jones III and some others haven't been at their best. Jones is averaging 13.4 points and 7.6 boards per game, while Quincy Acy is good for a very similar 11.7 points and 7.4 rebounds per game. There are five players on this side that are averaging double digits in scoring, and if there is another man to watch out for, it is AJ Walton, who is one of the best passers that the team has with 105 assists. Pierre Jackson is averaging 5.9 assists per game though, and he is going to be the catalyst that has to get the job done.
The Final Word: This is a heck of a lot of points to be giving Baylor. Sure, the Bears struggled this year against the likes of the Kansas Jayhawks and the Missouri Tigers, going 1-5 SU against the two of them combined this year. However, we think that they have the ability to get the job done in this one, to at least stick within a half dozen points or so.
Kentucky Wildcats vs. Baylor Bears Pick: Baylor Bears +7.5
Adam Markowitz
is a staff writer living in the Orlando area. He has covered NFL, MLB, college football, CFL, AFL, NBA, college basketball, NASCAR, golf, tennis, and the NHL for a number of various outlets in his career, and he has been published by a number of different media outlets, including the Orlando Sentinel and the Wall Street Journal.