March 17, 2010
NCAA Tournament Betting Matchups: #7s vs. #10s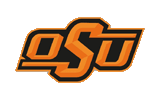 Oklahoma State Cowboys
(22-10, #7 Midwest Region)
How They Got Here: The Cowboys made their way into the tournament for certain after proving that they could be an elite team by knocking off Kansas in Stillwater a few weeks ago. They were a solid Big XII team all season long and have been rewarded with a respectable seed in March Madness.
Player to Watch: This may be a star-studded bracket, but the stud of all studs may be Okie State's G James Anderson. He scores more than Evan Turner (22.6 PPG), and he doesn't turn the ball over nearly as much as Greg Monroe (2.3 times per game). He's the difference maker for the Pokes if they're going to go far in this tournament.
Expectations: There aren't a ton of expectations for this team, but it is certainly one that can go a long way in this tourney if Anderson catches fire. Look for the Cowboys to make it out of Round 1 alive and then cause a lot of havoc down the road.
Georgia Tech Yellow Jackets
(22-12, #10 Midwest Region)
How They Got Here: The Jackets were a fringe bubble team that played their way into the field of 65 by winning three games in the three days before losing to Duke in the ACC Tournament. The winning streak may have also saved HC Paul Hewitt's job.
Player to Watch: Where have you gone F Gani Lawal? He was the one member of this team that was totally MIA in the ACC Tournament, especially in the finale against the Dookies when he scored just six points and brought in five boards. Lawal needs to make an impact for the Jackets to advance.
Expectations: Hewitt may still need a win in the first round of this tourney to feel safe about his future in Atlanta. However, Okie State just provides too much balance on the outside for this youthful team to counter.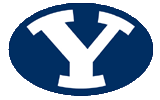 BYU Cougars
(29-5, #7 West Region)
How They Got Here: Did the Cougs get shafted with a #7 seeding? It feels like it, especially considering that 29-5 record came with a great showing during the season in the powerful MWC. BYU was a Top 25 team for a good chunk of the year as well, so a slot in the dance was never in doubt.
Player to Watch: F Jimmer Fredette has scored more points from the foul line (35) in his L/2 games than any Gator did in the SEC Tournament. That doesn't include the other37 points he scored in those two games from the floor!
Expectations: This is a team that hasn't been out of the first round of any national tournament since the 2002 NIT. The Cougs are starved for a trip to the second weekend of the dance, and this year, they have the talented that the reality should at least have a shot of matching the expectation.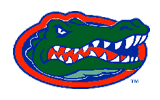 Florida Gators
(21-12, #10 West Region)
How They Got Here: The Gators may not be this great deserving team to get in the field, but they've proven that they can play with other tournament teams of their own caliber this year. Arguably, they were one of the final at-large teams to make the field of 65.
Player to Watch: The leading scorer in Florida's loss to Mississippi State in the SEC Tournament was G Kenny Boynton, who put up 23 in defeat. He's averaging 13.4 points per game this season, and he's the man that can take over the game in a heartbeat with his long range shooting abilities. He's streaky though, at just 37.0% shooting from the floor at 28.5% from downtown.
Expectations: It's hard to think that Florida is playing in its first NCAA Tournament since winning the whole thing a few years ago. HC Billy Donovan shouldn't be held to any expectations with this team, as it is far too young to survive for long in March.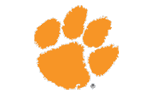 Clemson Tigers
(21-10, #7 East Region)
How They Got Here: The Tigers were probably only a couple of losses away from not making this tournament, but thanks to an early season schedule that featured a few very intriguing wins, the Selection Committee rewarded them with a relatively high seed.
Player to Watch: F Trevor Booker terrorized opposing big men in the ACC this year, but he sort of lost his mojo there at the end of the season. He'll need to rebound from scoring just 23 points in his L/2 games to help Clemson advance in the dance.
Expectations: HC Oliver Purnell still isn't under a ton of pressure to perform well in the tournament at Clemson so long as he continues to get the Tigers there. That being said, a first round exit won't sit well. Getting through to Round 2 is a reasonable goal.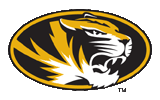 Missouri Tigers
(22-10, #10 East Region)
How They Got Here: The old "40 minutes of hell" is back and will be what makes or breaks Mizzou once again in this tournament. Since F Justin Safford was lost for the season though, this team has stumbled to just a 1-3 record.
Player to Watch: G Zaire Taylor will probably play extended minutes for the Tigers in this postseason like he did last year because he's a pain in the neck defender. Taylor led the team in steals with 58 this year, and he'll look to cause plenty of havoc in the full court press all tournament long.
Expectations: Preparing for this team is a nightmare. Clemson may have the goods to knock the 'Zou out, but if it can survive Round 1, this team could get on a roll and really do some damage like it did last year when it made it to the Elite 8.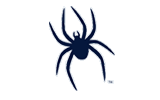 Richmond Spiders
(26-8, #7 South Region)
How They Got Here: Remember when this team went down to Gainesville and knocked off the Gators this year and what a surprise that was? Doesn't look like such a surprise now, does it! Richmond, the A-10 runners up, played fantastic ball all year long and were rewarded for a 26 win season with a nice ranking for a mid-major.
Player to Watch: The best three point shooting threat on this team is G David Gonzalvez, who shot 36.6% from long range on the season. He's the Spiders' second leading scorer at 14.5 PPG, and he's got the ability to go for 20+ on any team in the nation.
Expectations: Richmond would hate to bow out early in the tournament after such a great season. It's not expected and probably won't happen, but wouldn't be a major disappointment back in Virginia if it was to happen that way.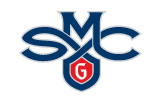 St. Mary's Gaels
(26-5, #10 South Region)
How They Got Here: The Gaels were considered a bubble team all year long, and the question was always whether or not the Committee would put them into the field without a win over Gonzaga. They got their win, and because it came against the Zags in the WCC Final, all of the second guessing about their at-large status was removed, as they nabbed the automatic bid.
Player to Watch: The country is going to get a great look at C Omar Samhan in this tournament. At over 20 points and ten boards per game, Samhan is a brute force in the paint that no one will be able to match up with on Richmond.
Expectations: St. Mary's is probably content just to be here after the near miss of last season with G Paddy Mills in the lineup. Unless Samhan goes incredibly nuts against Richmond, this team is probably one and done.
Share it now!
The following two tabs change content below.